How to Create a Worthy Whitepaper?
What should a successful whitepaper entail?
A whitepaper can provide valuable benefits for brands who want to build a strong digital presence. By taking the time to create longer pieces of content, your organization can showcase their knowledge, insight, and expertise. It also provides a great gated item.

Quality whitepapers can provide tremendous assets for brands interested in engaging potential customers. The key, however, lies in knowing how to create whitepapers that add value and will encourage leads to engage with you. Here are a few ideas to get started on your whitepaper development.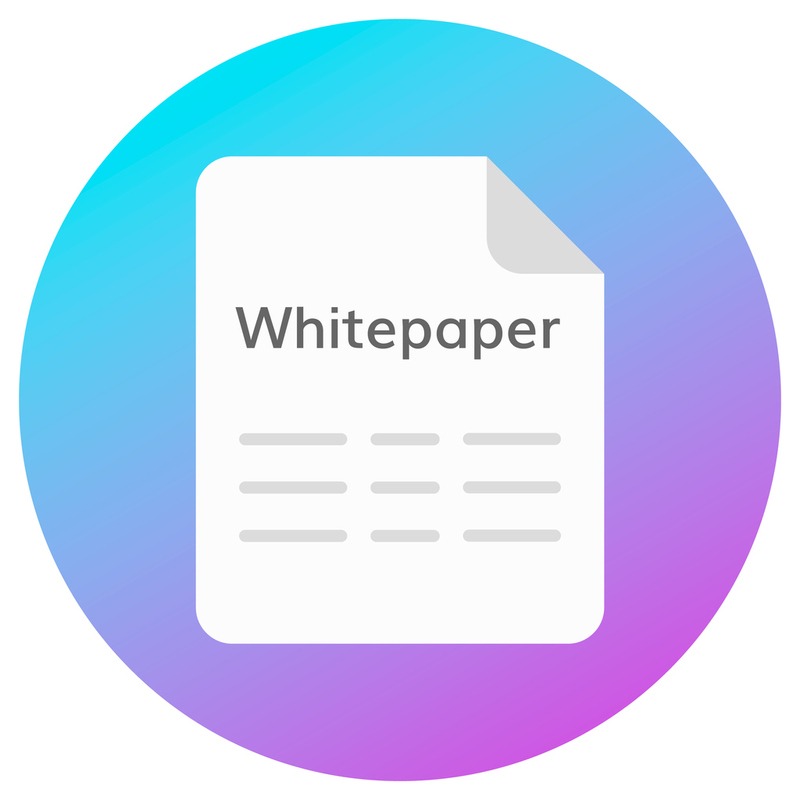 Look at your website
Begin by looking at your website. This will help you identify the types of content and the topics that matter the most to your readers. See which pages get the most interest from your customers. You can also look to see if there are any topic clusters that customers appear to pay attention to.
Conduct keyword research and monitor social media trends
Although your whitepaper likely will be gated and not posted and crawled like a blog post, you still want to keep keyword research in mind. Keyword research helps you better understand what customers look for online, so you can see the topics that matter the most to them.

Similarly, social media trends can help you capitalize on topics of rising interest within your target audience. You can use these insights, along with the information you gathered from your website analysis, to form a list of topics that you want to use to develop a whitepaper.
Create a strong opening that will pull in customers
Once you have identified a popular whitepaper topic, create material that will immediately pull in the audience. Now that they have turned over their contact information in exchange for your content, prove to them that it was worth it. Focus on creating a strong and engaging opening that encourages them to read on.
Develop high-value professional content
The content itself should focus on providing genuine value. Remember the goal of your whitepaper is to convince this lead to continue engaging your organization. You want to build yourself up as the authority in this field. The whitepaper should reflect that goal.

With the length of a whitepaper, you have more room to dive deeply into the topic at hand. Provide more information and analysis than you would in other forms of content, such as a blog post. Use this space to let the reader know that downloading your material was worth the effort.
Demonstrate how you can help
Bring your whitepaper to its conclusion by demonstrating how you can help. Continue to position your organization as an authority they can trust as they navigate their pain point. Encourage them to build their relationship with your organization as they move forward.
Create an outstanding landing page
Once again, remember that your whitepaper itself will be behind a gate and not indexed like standard website content. Your landing page, however, will be exposed. That page offers you the opportunity to entice people to download your new whitepaper.

Create a landing page that incorporates your important keyword while also creating a short, to-the-point argument that demonstrates the value prospects will experience if they download your whitepaper. Consider using A/B testing as you create your landing page to help you find the best combination.

Whitepapers help organizations build a reputation as an authority while also providing excellent opportunities to collect information from leads. Taking the time to create outstanding whitepapers can help build your business.