Grow site visits with actionable SEO recommendations
BrightEdge Recommendations improves the SEO performance of your site with prescriptive instructions for every content page.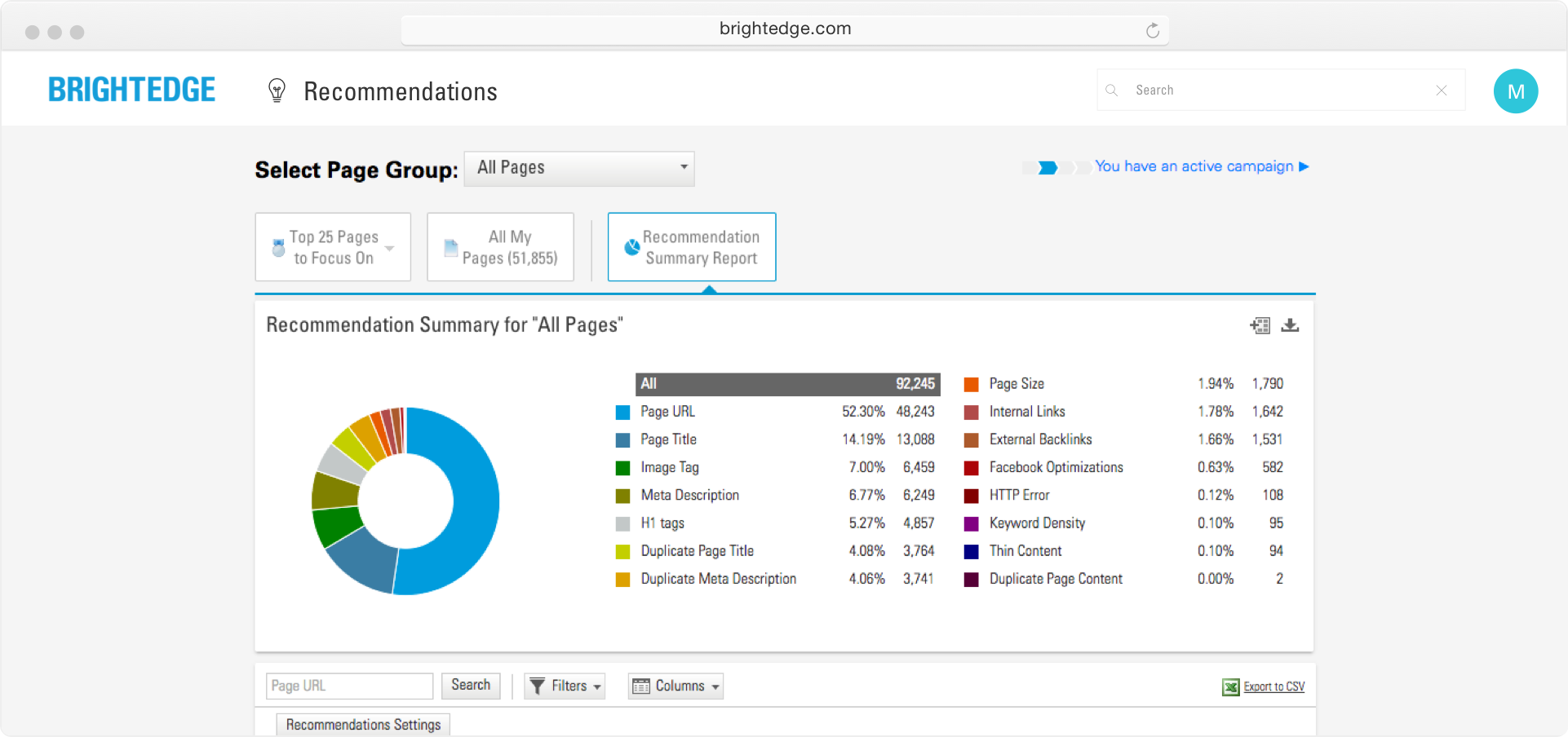 Recommendations help you improve organic visibility and relevance with your target audience by providing detailed SEO recommendations of your existing content. Review detailed optimization instructions and assign tasks to relevant team members.
Boost organic visits and conversions with optimized content
Recommendations lift the veil of key SEO ranking factors and provide you with prescriptive instructions to optimize. Each recommended action is unique to your content page and its own competition. Review estimated impact on SEO by each optimization tactic to prioritize your resources for maximized outcome.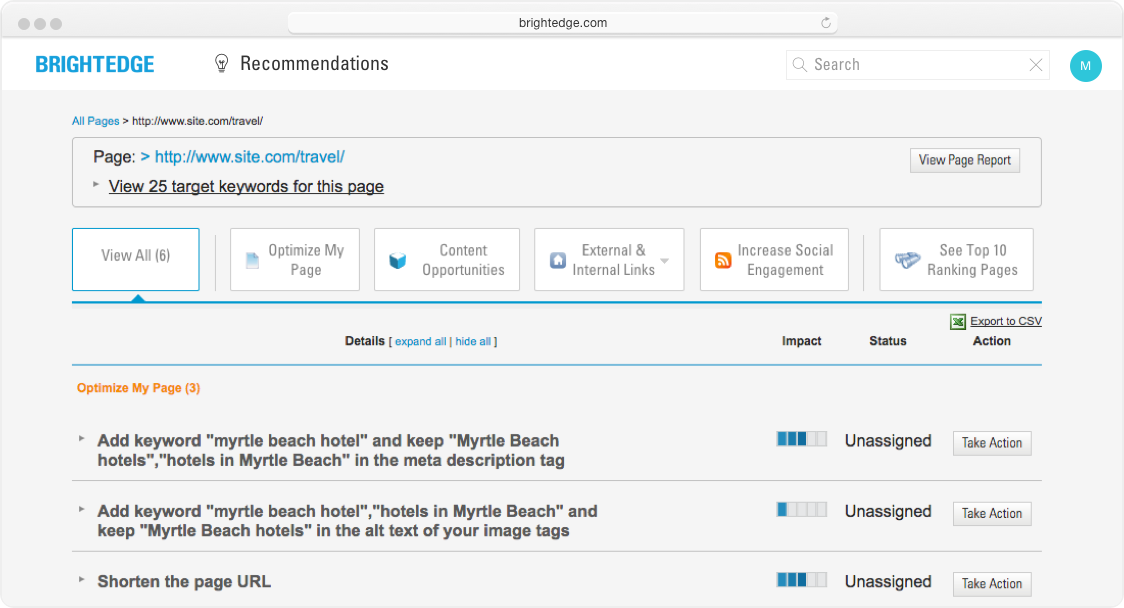 Complete winning strategies to improve each page
Based on existing content, Recommendations surface comprehensive on-page and off-page enhancement recommendations, including page title, H1 tag, backlinks, and others. But its power doesn't stop here. The AI-powered engine adapts to new sets of recommendations if new target keywords are added or new customized SEO rules are defined. All from within Recommendations.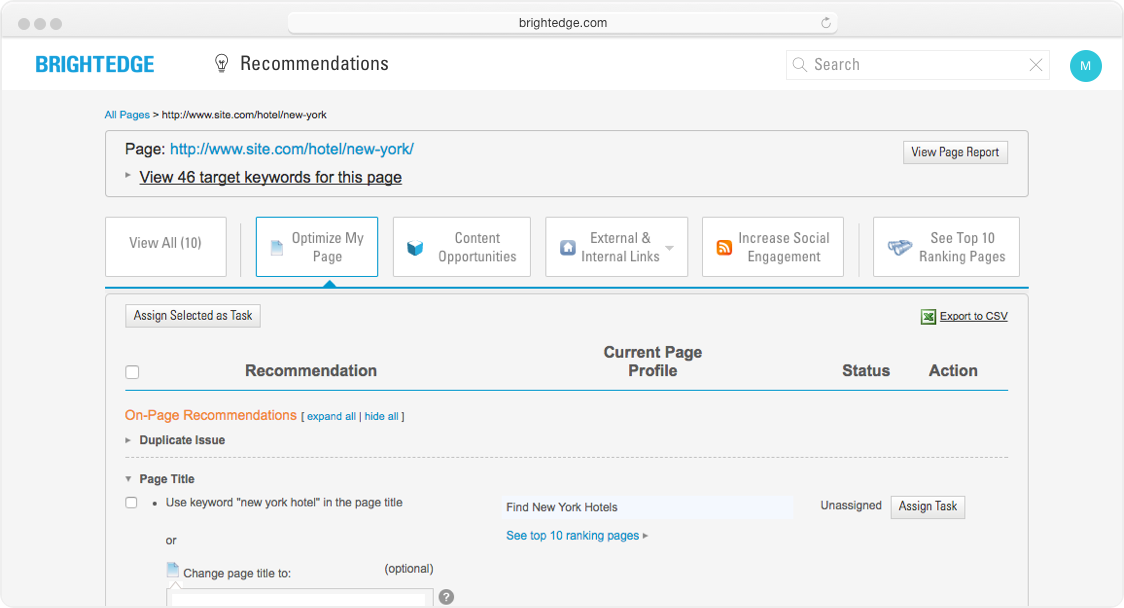 Scale SEO optimization programs to launch content faster
Assign each optimization action to relevant subject matter owners from directly within the platform. Once the task is completed an automated site event tag will be created to help you keep track of the content change history. Tie business ROI to SEO optimization by correlating these events with improvements in site metrics.