Outsmart the SERPs for SEO Success
Intent Signal identifies the content most likely to rank above the fold on search results pages (SERP), which is essential to growing website traffic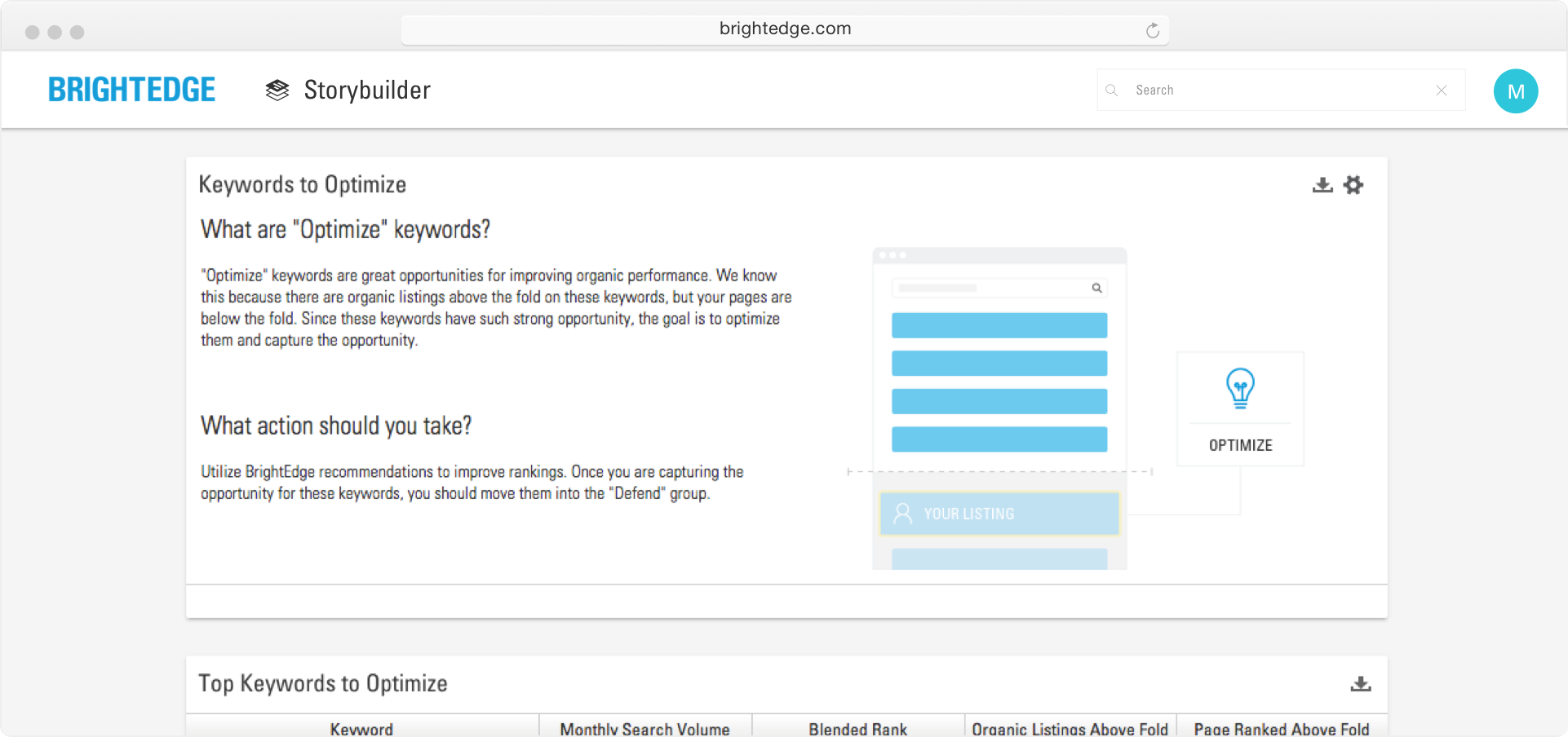 SERP layouts are always changing, with shifting content types taking over the precious above-the-fold space on the results page. Intent Signal takes away the guesswork to help you develop content and SEO strategies that yield the best results: the results people see without scrolling.
Improve Your SEO Content Performance
Intent Signal helps you understand how your content ranks in search against competitors so you can refine content in four key ways:
DEFEND existing content that ranks above the fold
OPTIMIZE existing content that ranks below the fold to improve its rank
CREATE new content around topics that have the opportunity to be shown above the fold organically
COLLABORATE with your paid team on topics that lack organic listing opportunities above the fold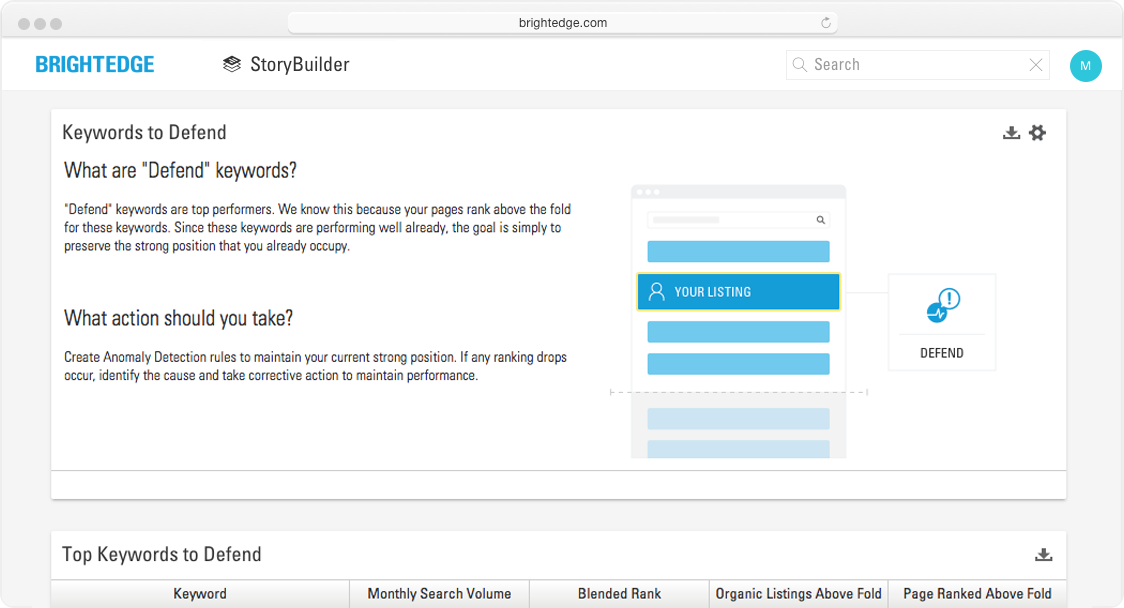 Research Your Competitors and Enhance Your SEO
Use Intent Signal to focus your efforts on the pages that are most critical to defend or that offer the greatest opportunity to overtake your competitors above the fold. Triangulate insights from Intent Signal with other data, such as search volume and SEO ranking position to prioritize your to-do list. Then follow built-in recommendations to optimize your content for SEO.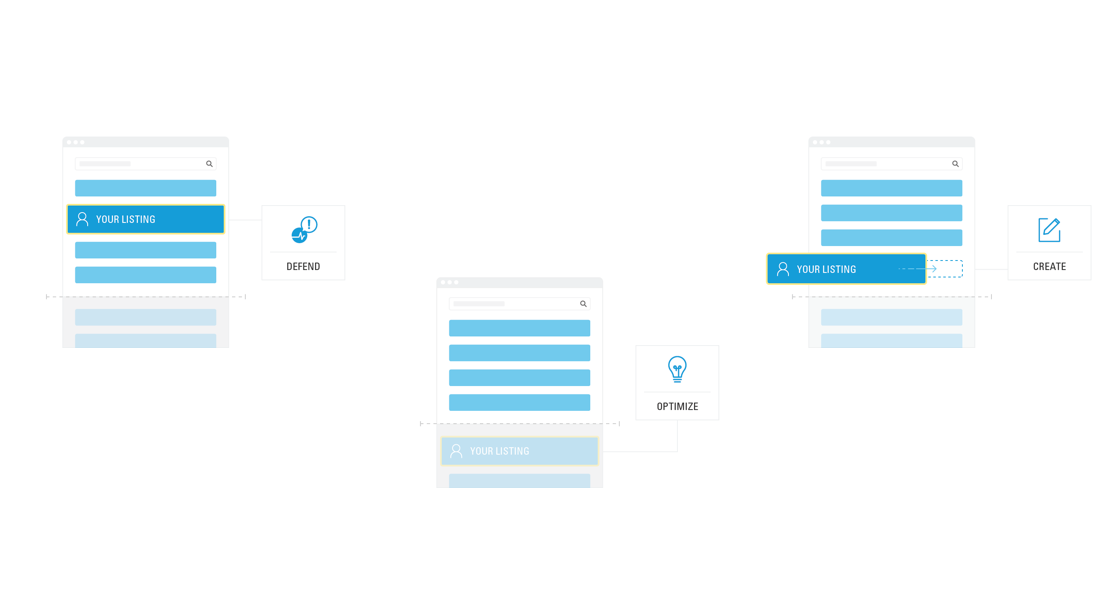 Blend Organic and Paid Search Efforts to Increase Site Traffic
Intent Signal reveals keywords with no opportunity for above-the-fold organic listings on the SERP. These keywords call for collaboration with your paid search team. Deploy pay-per-click (PPC) ads to capitalize on search intent for these keywords and evaluate performance over time to further improve results.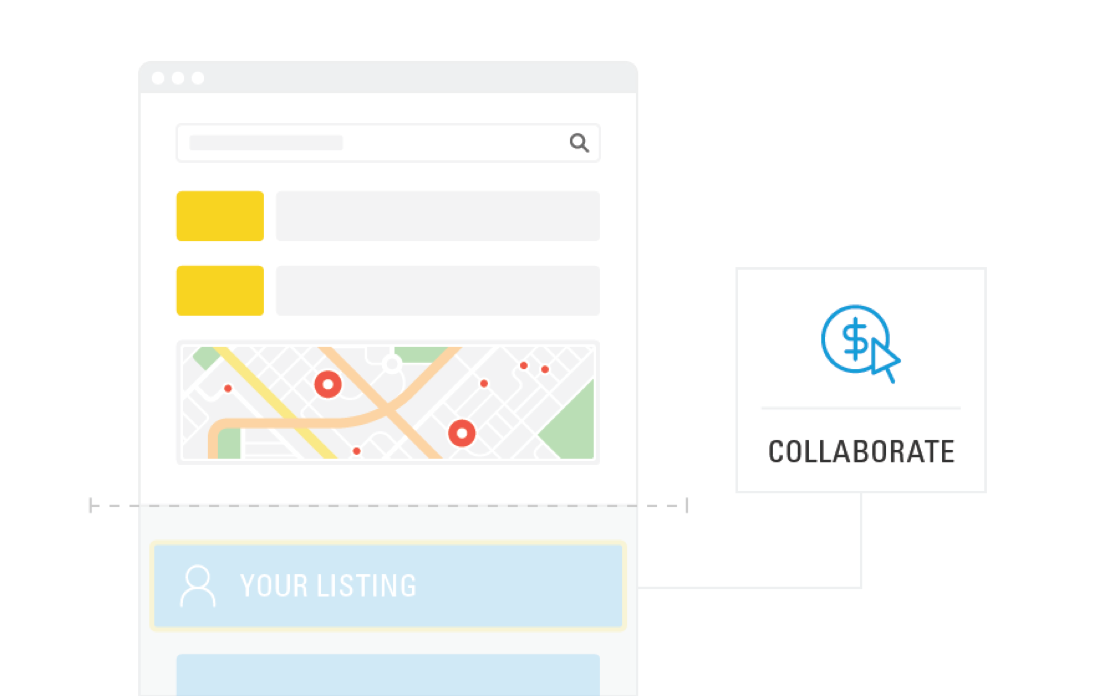 Platform Integration: Intent Signal is Everywhere
Natively integrated within the BrightEdge platform, Intent Signal delivers performance insights across your SEO and marketing efforts. Refine your content and search optimization priorities by including Intent Signal measures in your Keyword Reporting. Track above-the-fold performance in StoryBuilder dashboards. Get Anomaly Detection alerts when your key pages change in above-the-fold status.