BrightEdge Local SEO
Take control of your online presence with our comprehensive local SEO solution.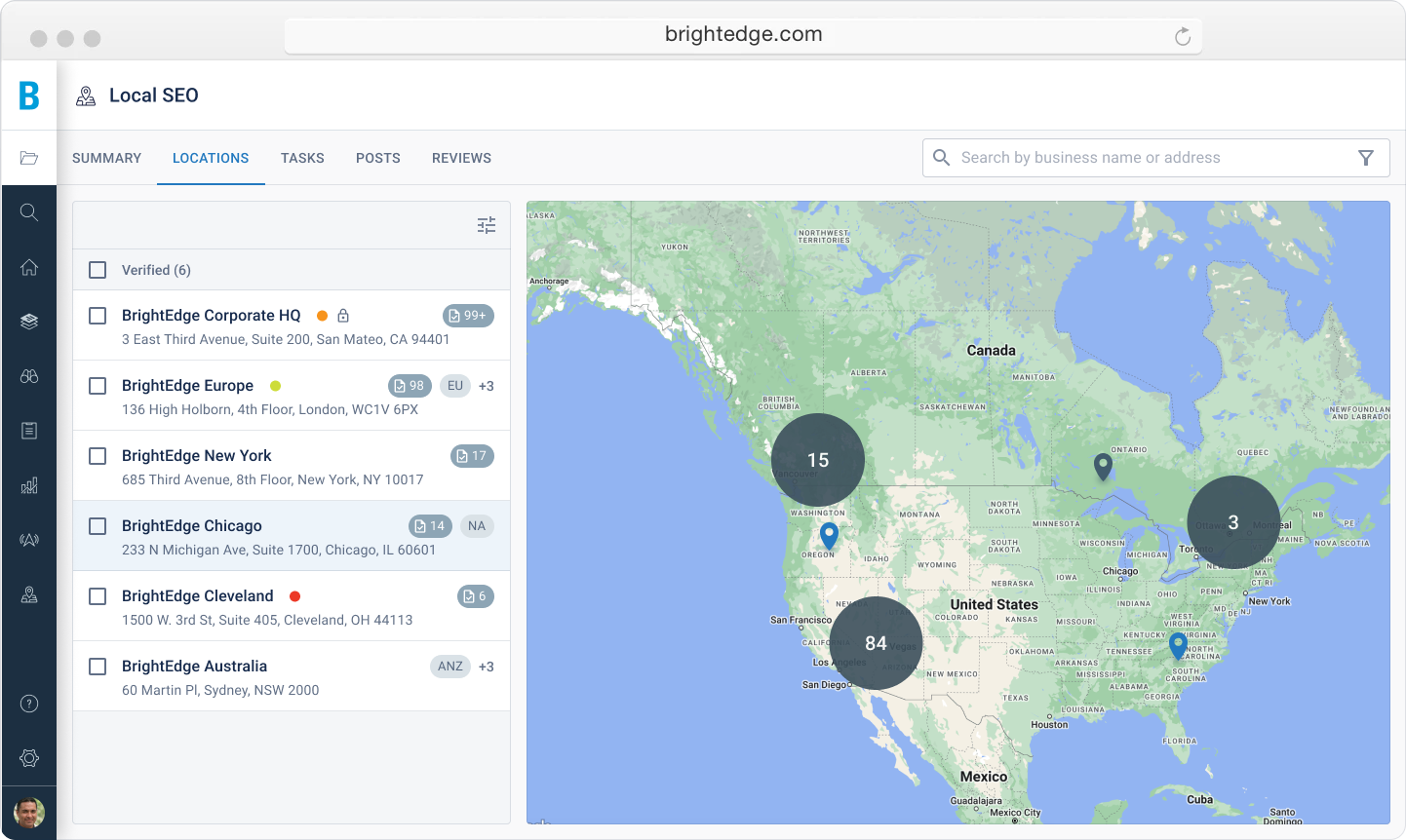 Built to streamline your local SEO efforts and reclaim valuable time by seamlessly integrating local listing and review management, Generative AI, and reporting through our all-in-one platform.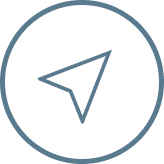 Local SEO Is Imperative
200 million searches with 'near-me' terms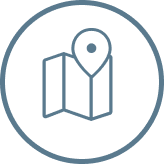 Stand Out
25% of all queries show a Google local pack, even the non-location specific queries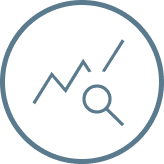 Local Search Trends
14% increase in 'near me' and 'nearby' searches in 2022, 21% increase is expected in 2023
Master Listings Management with BrightEdge Local
Discover the power of seamless location management with BrightEdge Local. Our user-friendly platform enables direct profile management and near real-time updates, ensuring error corrections become a breeze. With our automated inaccuracy detection, elevate your location accuracy effortlessly. Secure key data fields with our lock feature for enhanced security. Enjoy unparalleled flexibility with BrightEdge Local, allowing you to centralize all locations or distribute them across multiple accounts, tailor-made to your specific needs.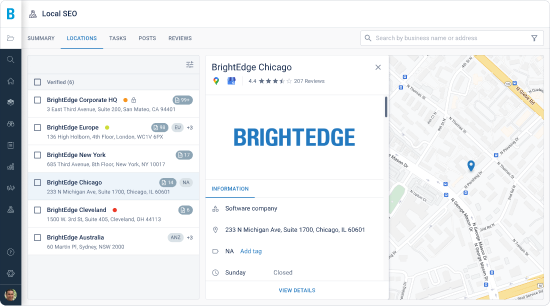 Streamline Your Google Business Profile Performance Monitoring
Effortlessly keep an eye on your Google Business profiles' performance, all in one glance. Dive into your customer engagement with the ability to analyze vital listing interactions and impressions via your Google Knowledge Panel, on both Google Search and Google Maps. Maximize your insights with our seamless export to Excel feature, offering customizable options by day, week, quarter, or year, and even facilitating comprehensive period-over-period analysis.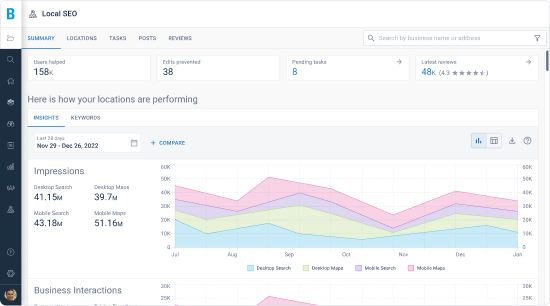 Simplify Creating and Sharing Google Posts
Follow our simple workflow to effectively create Google Post campaigns that perfectly match your marketing objectives. Use our Google Posts tool to maintain a keen oversight of your marketing strategy by monitoring your active Posts with ease. Additionally, enhance your marketing efficiency by scheduling future Posts across multiple locations.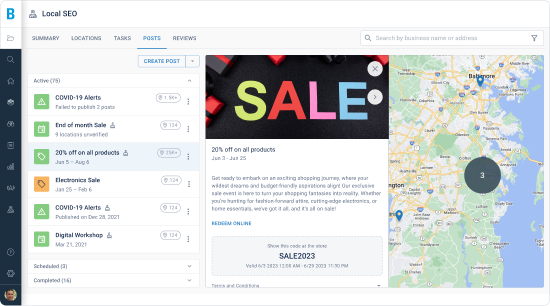 Powerful Review Management at Your Fingertips
Discover the power of BrightEdge Local's dynamic review management system. Effortlessly analyze and respond to Google reviews from within our platform. Stay informed with near real-time updates on customer feedback, keeping your finger on the pulse of your brand's perception. Go beyond the surface with in-depth insights from our star rating distribution and frequency reports. Our sentiment analysis feature makes understanding customer sentiment a breeze. And best of all? Leverage BrightEdge Copilot – our specialized Generative AI solution to assist in the creation of personalized responses to customer reviews.