Build the business case for organic search
Use StoryBuilder to create the dashboards that elevate the role of organic search.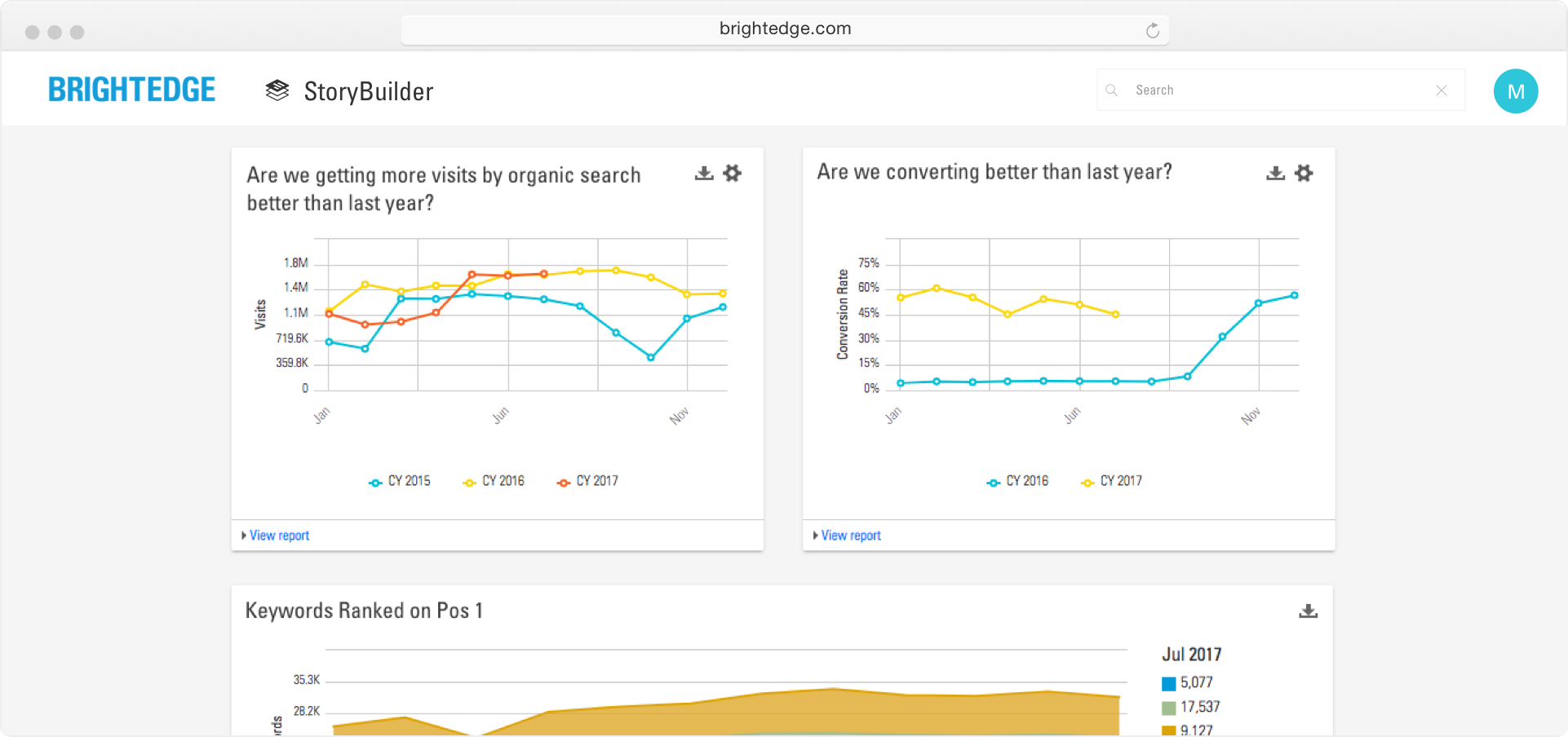 StoryBuilder is mission control for digital marketers. With robust and flexible visualization capabilities, StoryBuilder can help you make data-driven decisions and elevate the role of the website. Use executive dashboards to showcase the positive impact on brand equity and revenue from website optimization efforts. Build convincing business cases for additional resources.
Tie SEO investments to business outcomes via a unified data hub
StoryBuilder blends search engine, web analytics, and proprietary BrightEdge data to help you correlate the exact insights you need. Show how your content aligns with customers' search intent, drives business outcome, and impacts brand equity.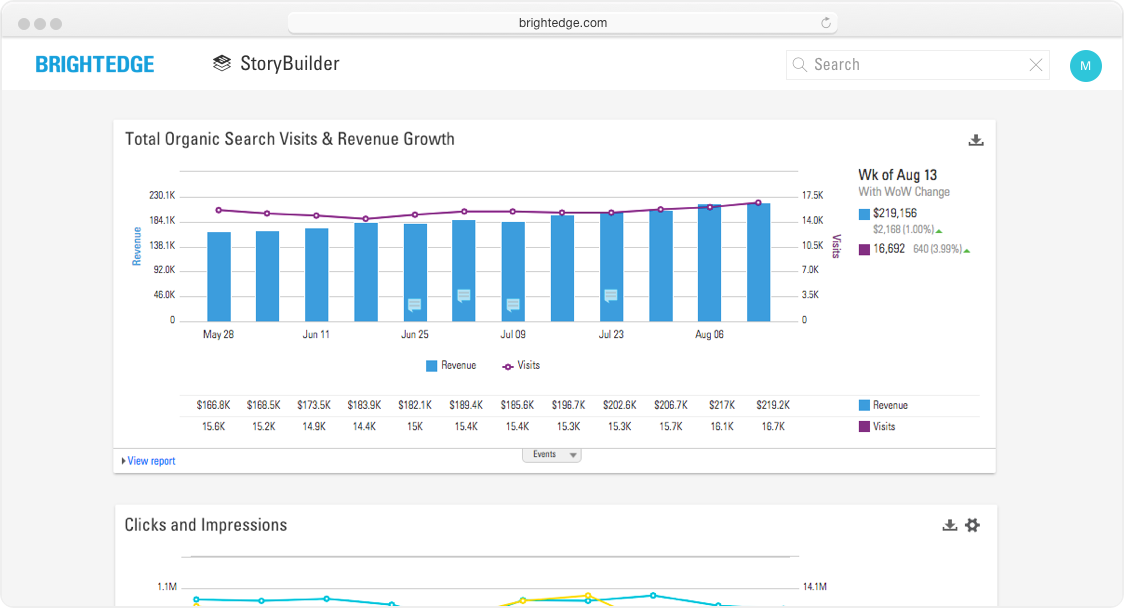 Build powerful dashboards with one click
Use one-click templates to quickly build dashboards for program performance, buyer's journey, competitive landscape, and more. Toggle between visualizations. Customize data fields, date ranges, and filters to get precise data views. Export reports or schedule data distribution to share insights with the team.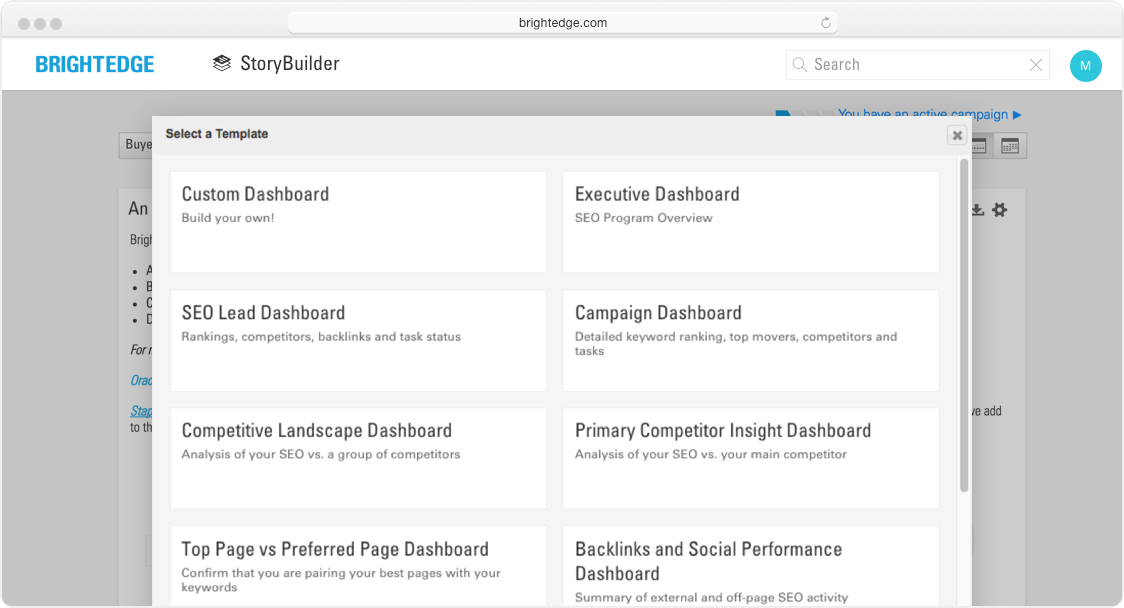 Act on your insights
StoryBuilder enables quick decisions and actions. Pull web analytics data into dashboards to understand how content investments drive website traffic, conversions, and revenue. Inspect charts and tables further by directly clicking to detailed Page Reporting, Keyword Reporting, Share of Voice, and other reports.