Comprehensive SEO keyword management
Keyword Reporting prioritizes the high-value keywords that drive results in the least amount of time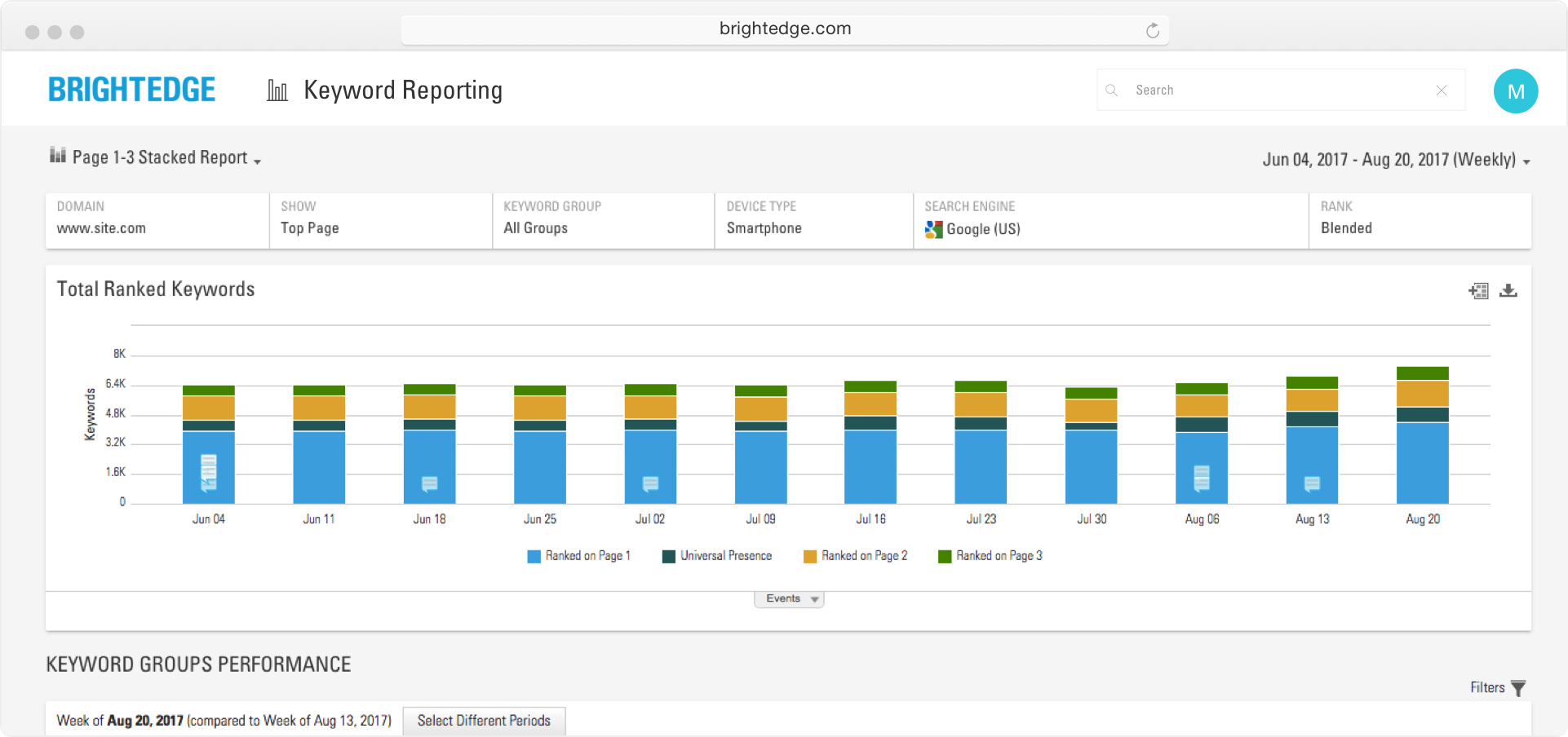 Keyword Reporting is the most comprehensive knowledge center of SEO keyword performance. Prioritize your efforts on the most valuable keywords by gleaning the rich data sets, including search volume, ranking position, universal results, and more.
Act on your insights
Natively integrated within the BrightEdge platform, Keyword Reporting is your launch pad for actions and analytics. Simply click on any keyword to get recommendations for the content you wish to rank for. Pull keyword data into StoryBuilder dashboards and reports to understand and communicate the impact of topic demand and content performance on the business.