Comprehensive SEO keyword management
Keyword Reporting prioritizes the high-value keywords that drive results in the least amount of time.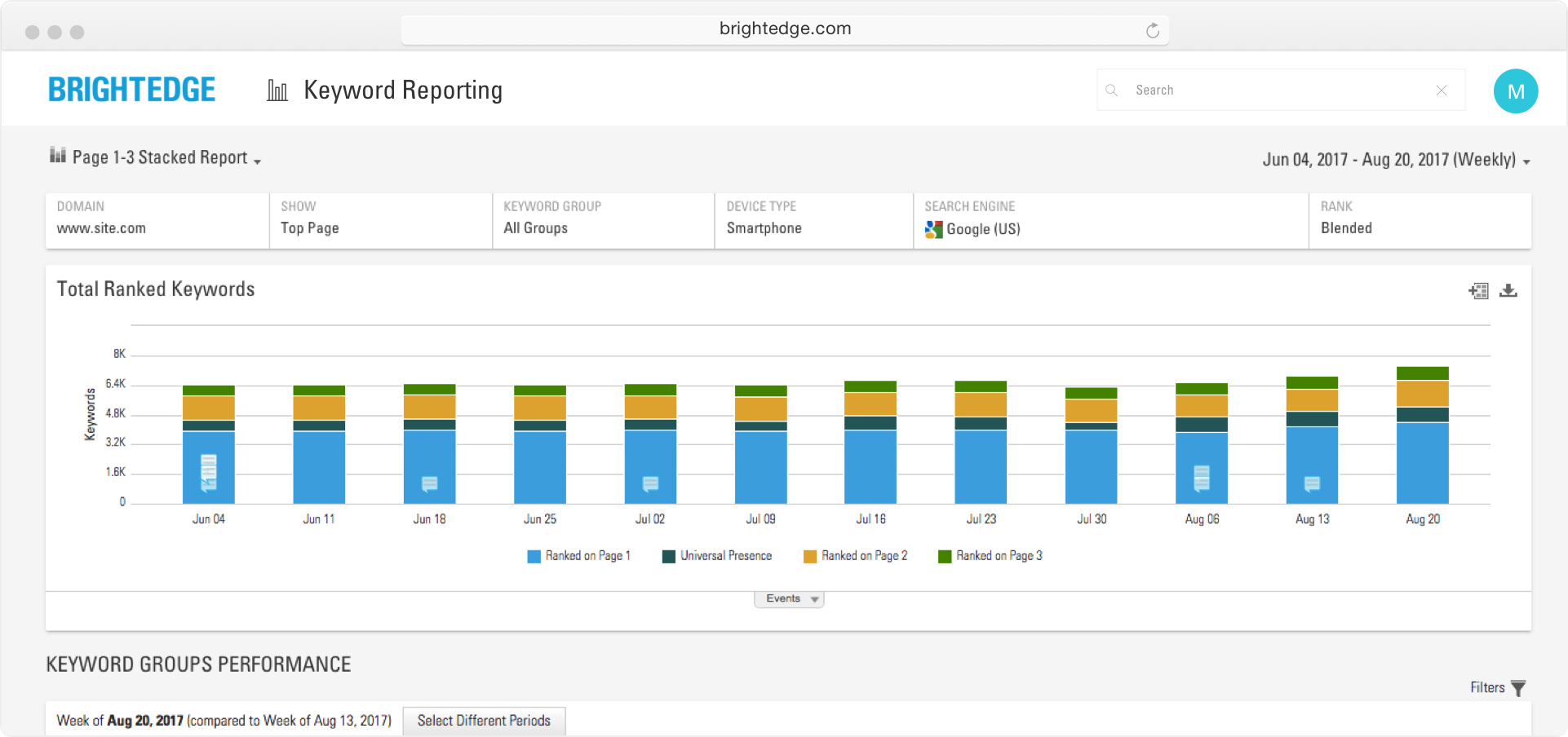 Keyword Reporting is the most comprehensive knowledge center of SEO keyword performance. Prioritize your efforts on the most valuable keywords by gleaning the rich data sets, including search volume, ranking position, universal results, and more.
Prioritize the keywords that drive performance
Hone in on specific aspects of keyword volume and rank. Develop granular insights about keyword performance by desktop, smartphone, or tablet or by geographical relevance for over 70,000 local and global locations with HyperLocal. For each keyword uncover which page URL should be set as your preferred landing page.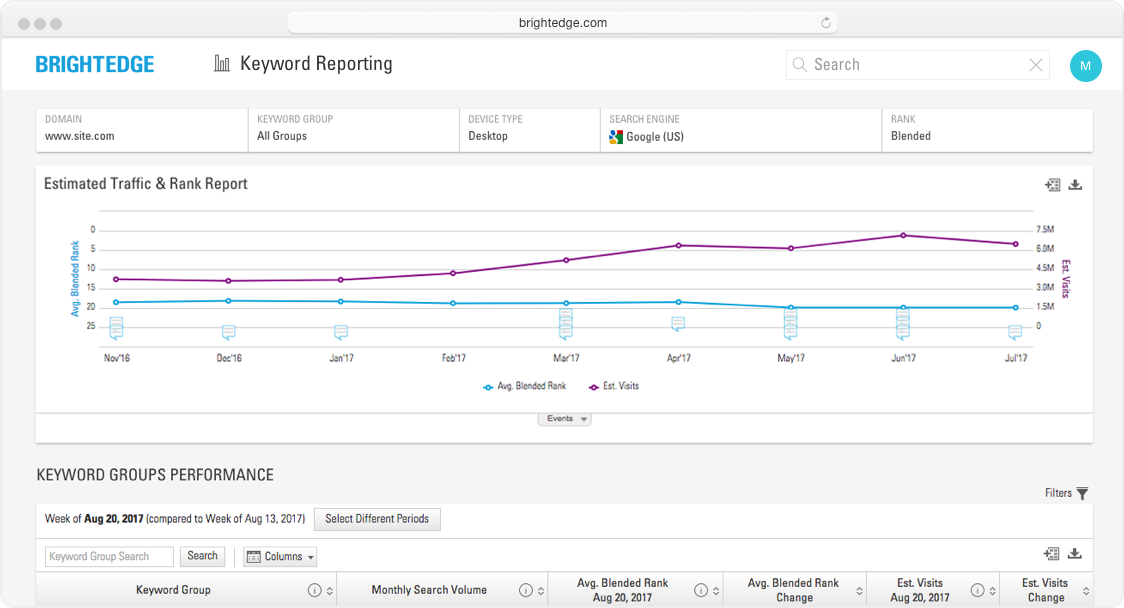 Understand how search intent and content performance evolve over time
With trend graphs you can contextualize the performance of your content -- and your competition's -- over weeks, months, and quarters. Track whether your brand is becoming more visible on top SERPs and in rich snippets. Trend impressions, clicks, estimated visits, and revenue for every topic using BrightEdge's proprietary measures.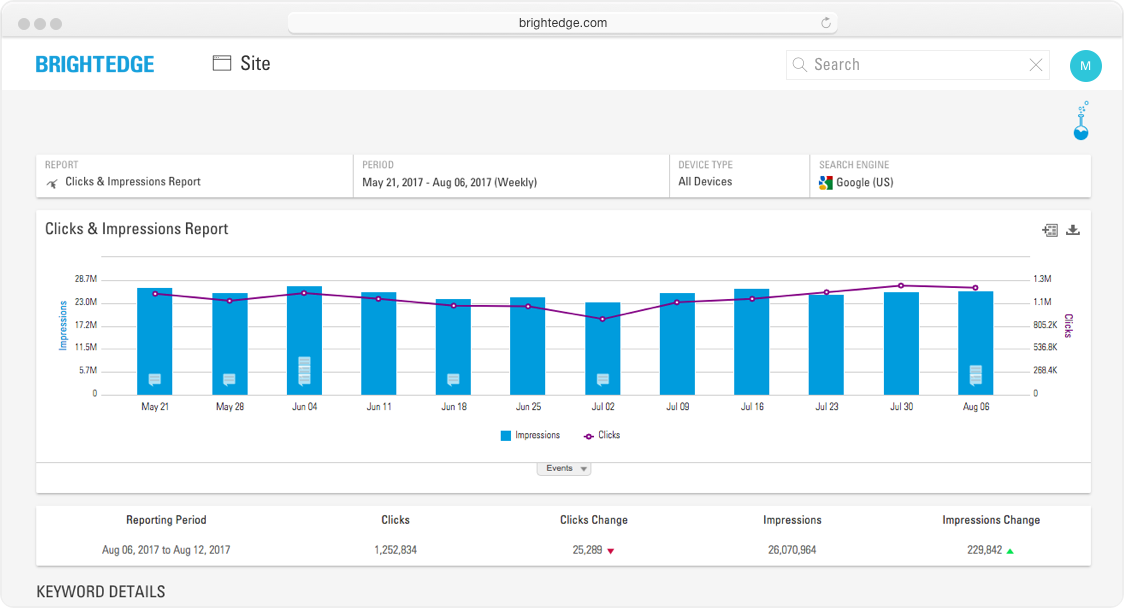 Benchmark the competition
Understand how you perform against the competition at the keyword level. Measure and track share of voice and identify key topics that you are not ranking on - but should create content for.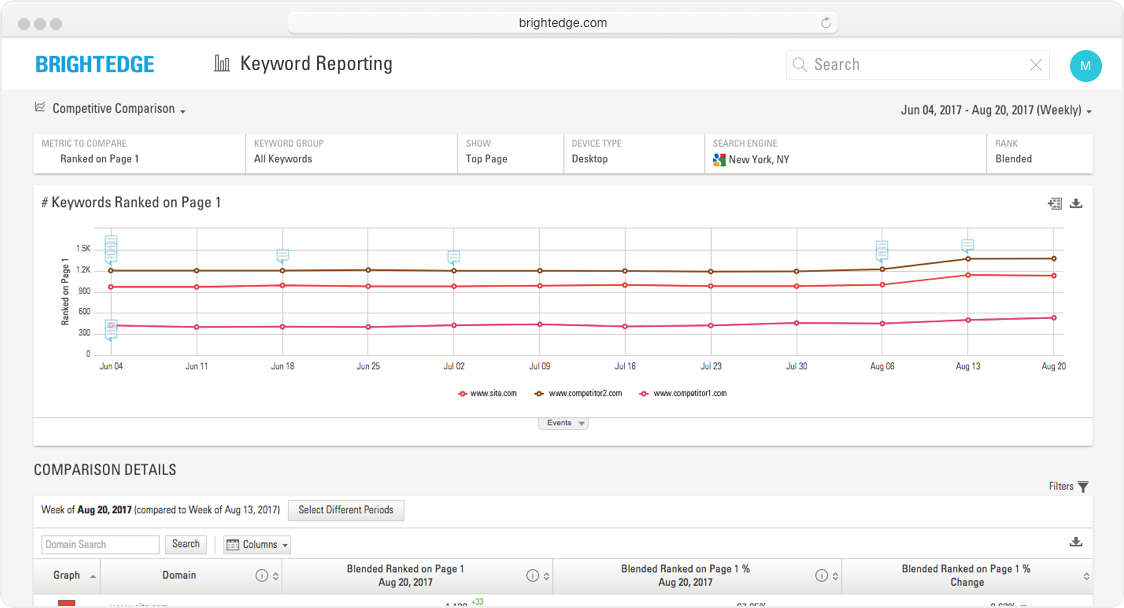 Keep up with SERP layout and format changes
Keyword Reporting provides insights into the how the SERP layout adapts to each keyword. Understand your potential and actual presence in Google Quick Answers, videos, or Local 3 Packs. Use Intent Signal to track your content presence above the fold on SERPs and harmonize organic and paid search initiatives to maximize site traffic acquisition.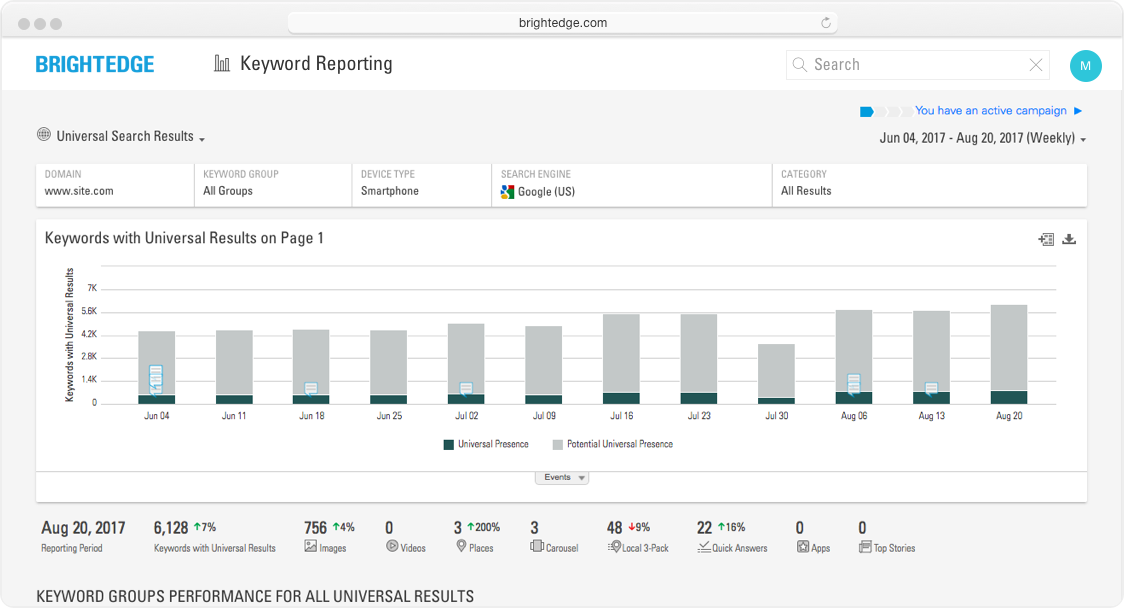 Act on your insights
Natively integrated within the BrightEdge platform, Keyword Reporting is your launch pad for actions and analytics. Simply click on any keyword to get recommendations for the content you wish to rank for. Pull keyword data into StoryBuilder dashboards and reports to understand and communicate the impact of topic demand and content performance on the business.