How To Manage Reputation and Reviews - B2B & B2C
Managing your reputation and reviews for B2B & B2C businesses
Reputation can have a tremendous impact on how potential customers perceive you and the trust that they will have in your organization as they begin their search. Therefore, finding ways to protect and promote your reputation and customers' perception of your organization can help you build your brand recognition and trust, encouraging potential customers turn to you when they find themselves in the market for your product or service.
Reputation management should be a chief concern for both B2B and B2C customers, but the strategies that they use might differ.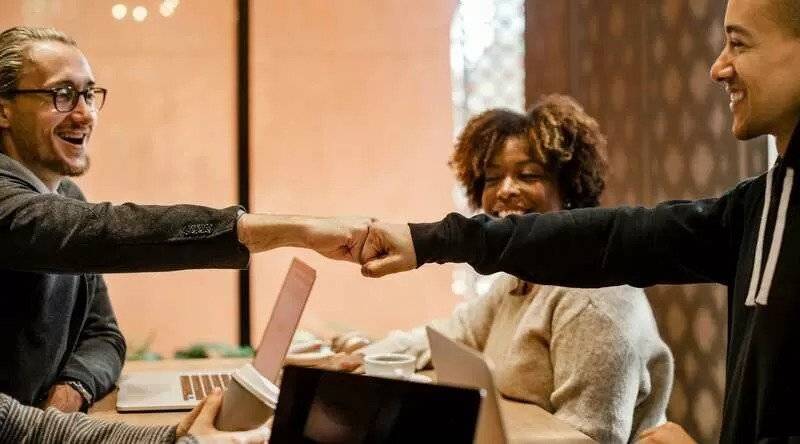 B2B
Those in the B2B sector will want to focus on building a reputation with prospective customers in a professional sphere. For example, they will want to make sure they pay close attention to professional networking sites like LinkedIn. Across all social media sites, B2B brands will also want to pay attention to how customers discuss their organization, their industry, and their competitors. Responding to complaints and questions that arise and seizing opportunities to demonstrate helpfulness and goodwill can help build the brand in prospects' eyes.
B2B brands will want to focus on the customer experience. Keep in mind that B2B brands generally have a number of different people who need to approve purchases, particularly larger ones. Therefore, the brands who understand how to create a positive experience and provide ample support throughout this entire process will find the most success. Continuing this level of support by providing help for customers as they use the product or service also benefits customer perception.
B2B brands can also boost their reputation by engaging in thought leadership strategies. Publishing guest posts, speaking at conferences, and writing guest posts for popular industry publications can all help get your brand name recognized in a positive way.
As you build your customer list, cultivating positive reviews and testimonials should also be a goal. Customer testimonials can provide strong motivation for customers considering your organization, as it gives them the chance to hear directly from your customers like them who have seen success.
Finally, remember that employees fill the role of the biggest advocate for any organization. Creating a positive company culture will make it easier to build a favorable reputation. Your employees can naturally spread positive impressions of the organization and encourage people to engage with your business.
B2C
Brands in the B2C sector will want to build a presence that focuses on where they can engage with prospective customers as individuals. This means that they often want to build a strong presence on platforms like Instagram and Facebook. In addition to posting on these platforms, like B2B brands, they will also want to engage in social listening. Monitoring social media conversations for brand mentions or industry questions can help them present themselves as helpful industry leaders.
B2C companies also want to work to create great products and an excellent customer experience. Although the buying process might not take as long for the B2C buyer as the B2B buyer on average, brands still want to make sure the process runs as smoothly as possible. Helpful customer service and quality products will help the brand build a positive perception.
B2C companies also want to solicit reviews from satisfied customers. Having active accounts on various review sites and encouraging customers to leave reviews after positive interactions can also help build a strong reputation.
Building a positive customer perception can help your brand maximize its presence online. Follow the suggestions above to help build your reputation and extend your market reach.