Keep websites SEO-healthy and user friendly
BrightEdge ContentIQ is the most advanced – and complete – website audit solution for the world's largest websites. Resolve site errors so your content outperforms the competition on search engines.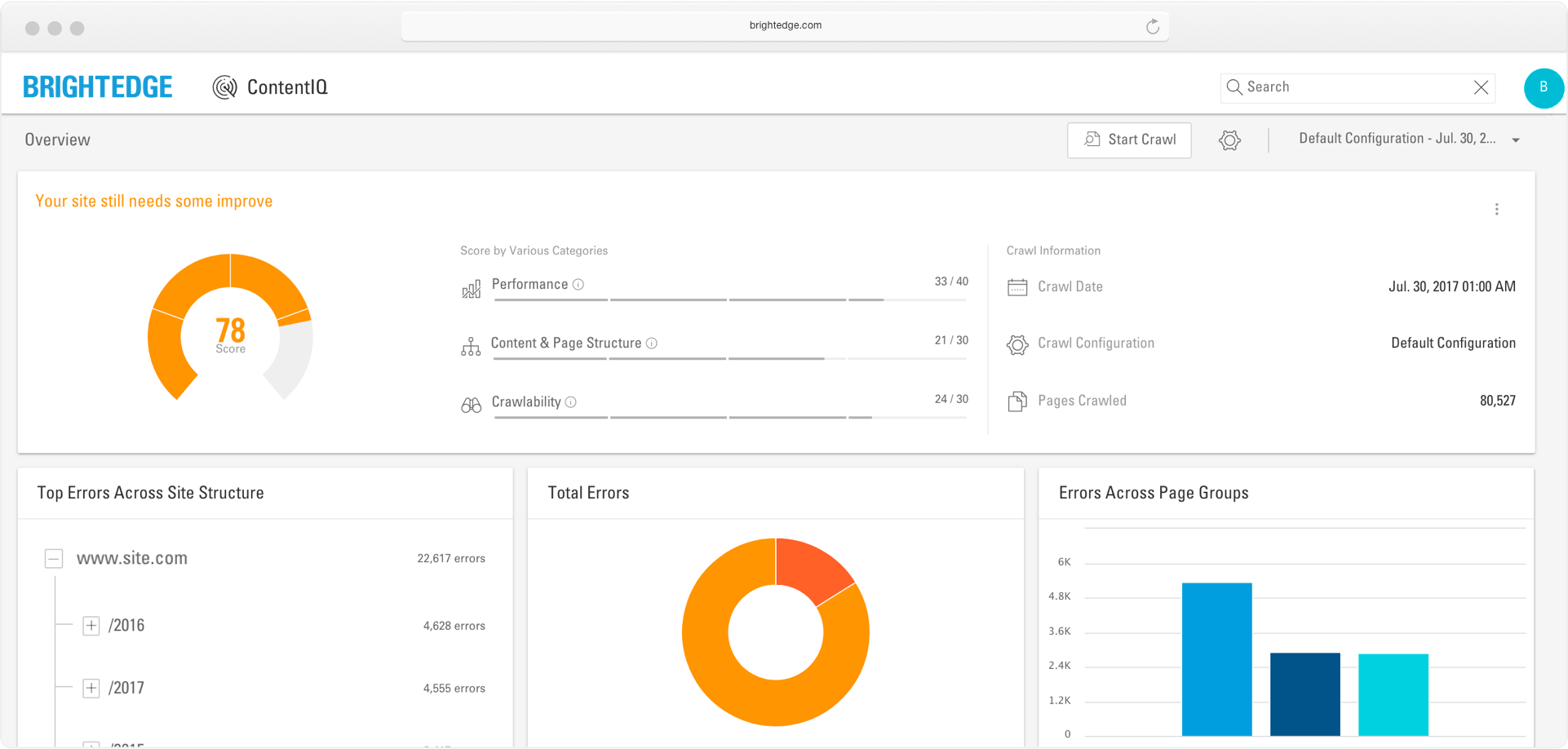 BrightEdge ContentIQ is an advanced site audit solution with the power to support site crawls for hundreds of millions of pages. It enables marketers to catch, prioritize, and fix website errors and issues before they impact performance.
Demonstrate improvements in organic search and business results
Integrated with the BrightEdge platform, ContentIQ extends audit results into StoryBuilder dashboards and reports. Trend total site errors over time to see how error resolution contributes to increase in site visits, conversions, and revenue.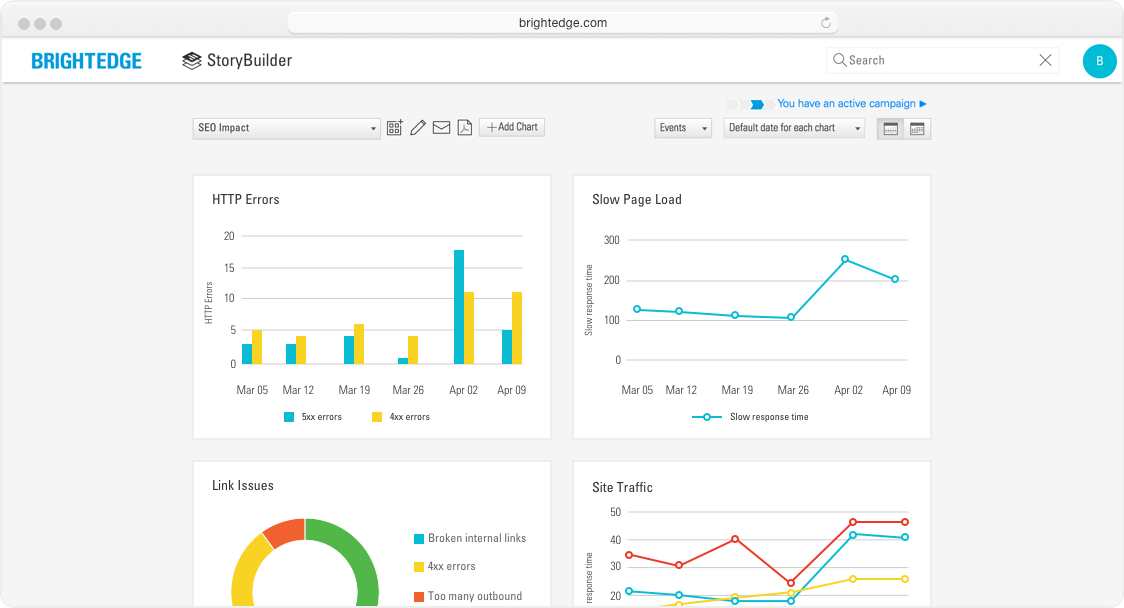 Use Site Audits for any size of website
No matter if a crawl includes hundreds – or hundreds of millions – of pages, ContentIQ can audit any volume or type of website content. Analyze progressive web applications, single page applications, JavaScript frameworks and more. Crawls can be configured using sitemaps, domain structure, or different user agents.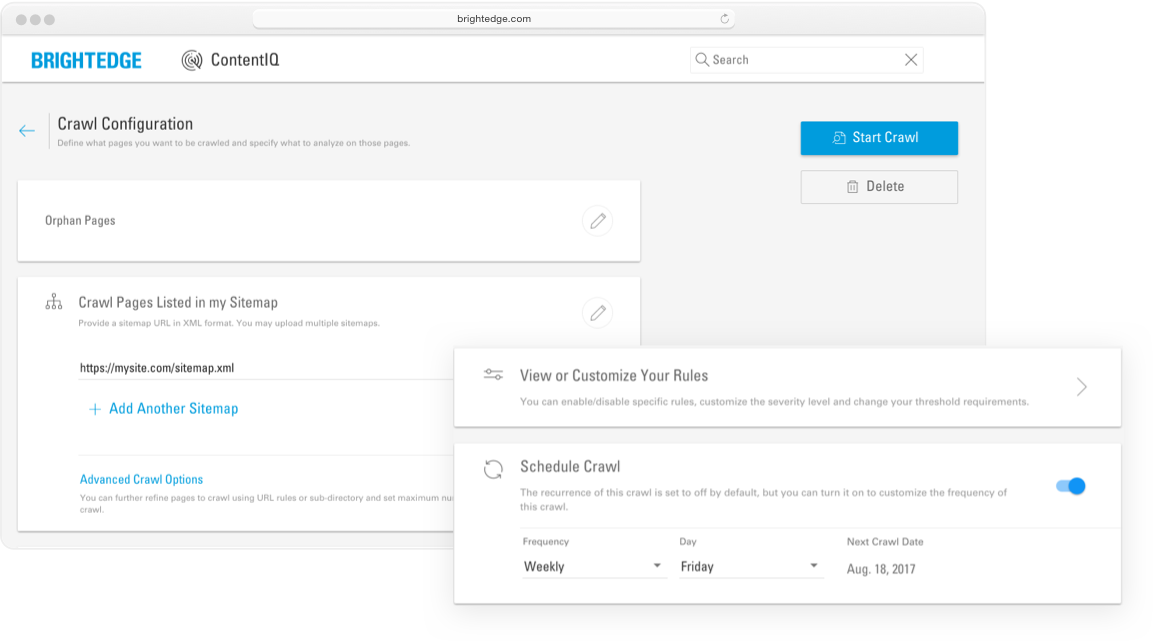 Customize site audits based on your business needs
Use flexible rules and thresholds to configure your site audit for the site health issues that matter most. Audit on-page elements like page title, H1 tag or off-page factors, such as page loading speed, redirects, and 404 errors. Tailor your site audits with unique rules, like XPath and RegEx (regular expression) to support your specific business needs.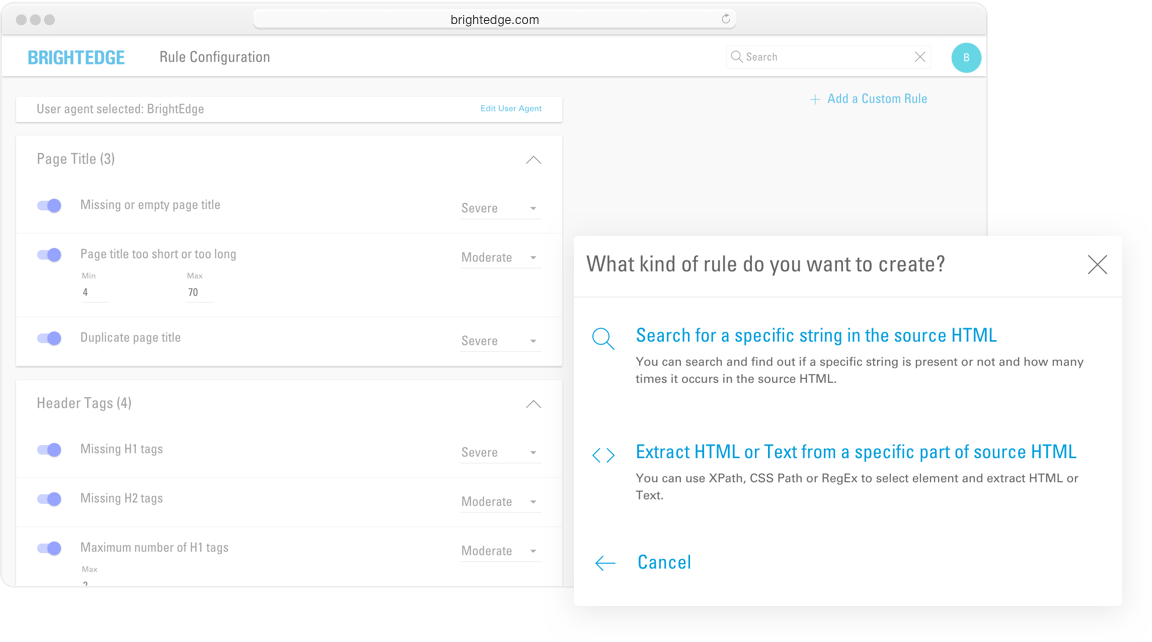 Fix issues faster by pinpointing key errors or pages
Quickly assess the overall health of your site with ContentIQ score, a proprietary BrightEdge website grading methodology. Review audit results by Page Groups inside BrightEdge, or the folder structure of your site, to zero in on pages that require corrective actions. Filter by error severity or type to locate problems quickly.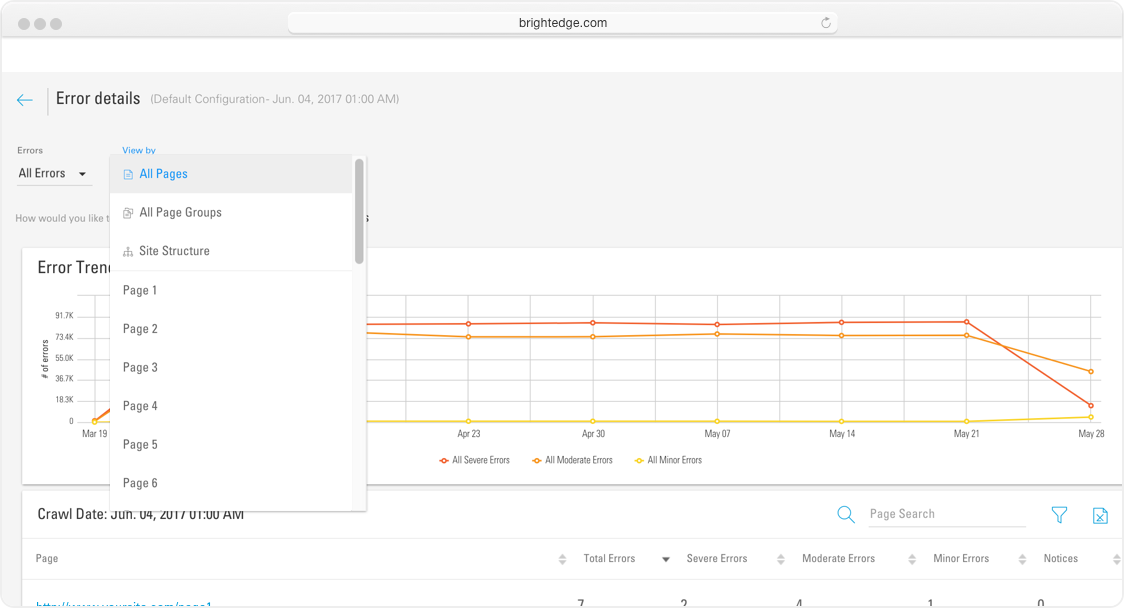 Maintain SEO performance during strategic initiatives
Regularly monitor your site with recurring ContentIQ crawls. Incorporate ad hoc site audits when taking on big projects, such as site migration, regulatory and accessibility projects, penalty recovery, international expansion, pricing management, or social media integration.