BrightEdge Copilot
Your Personal Expert AI Assistant
With BrightEdge Copilot, marketers access the most advanced Generative AI technologies: a personal AI assistant that seamlessly collaborates on organic search optimizations, elevating the marketing experience to a new level of efficiency.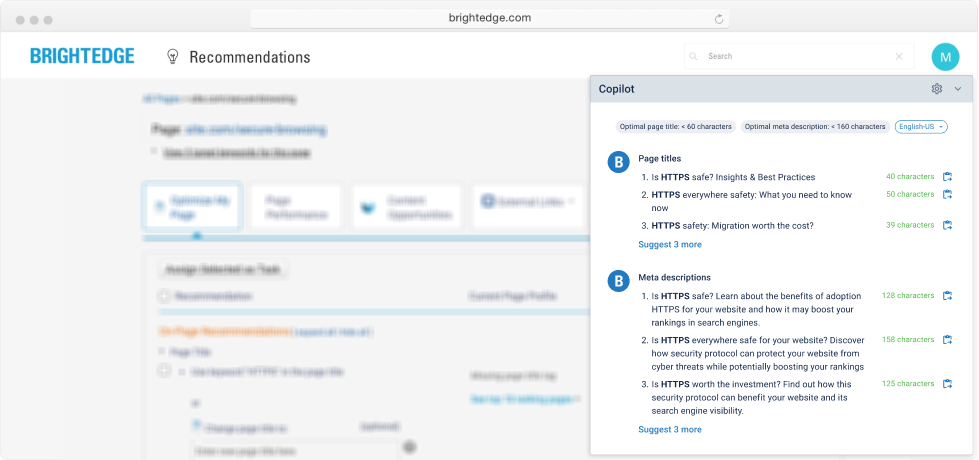 Copilot is your specialized AI assistant, working alongside you.
Harnessing the power of Generative AI, Copilot significantly boosts your peformance and impact from the BrightEdge platform.
Your Copilot for SEO
Copilot is seamlessly integrated into BrightEdge's workflows, leveraging the full power of the BrightEdge platform to suggest accurate and high-quality optimizations. No more dealing with inconsistent rankings and search volumes from multiple platforms or transferring prompts into separate Generative AI products. This all-in-one solution places everything a SEO manager needs within easy reach, all in one place and ready to go when you are.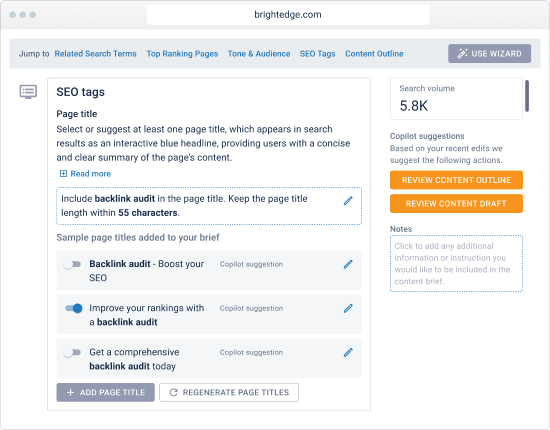 Optimize more, faster
No matter your level of expertise with SEO, Copilot enhances your productivity. If you're just beginning your SEO journey, Copilot provides intuitive and actionable suggestions to jumpstart your progress and drive results. For seasoned professionals who are well-versed in best practices, Copilot insights allow you to optimize a greater number of pages efficiently. Furthermore, you can always request additional suggestions from Copilot if you want even more ideas.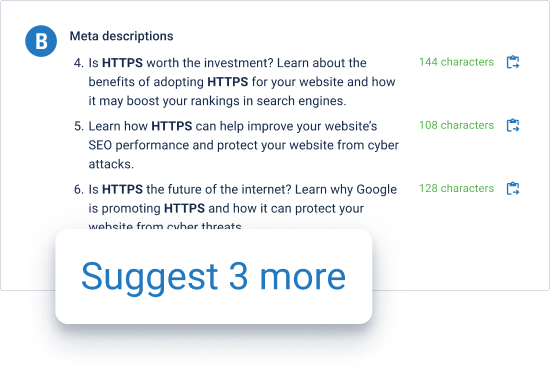 Raise the bar on your SEO
Copilot was developed by SEO and AI experts utilizing the latest and most sophisticated Generative AI techniques. This cutting-edge approach ensures that Copilot suggestions are often ready to be applied directly, with little or even no modifications required. This makes it easy for you to apply first-rate optimizations across all your pages, no matter if you're managing a small or a large-scale website.