Although there are numerous blogs and websites dedicated to SEO, sometimes the best way to learn in depth is by finding expertly-written SEO books that can explain the intricacies of SEO strategy and tactics.
These are interesting times for books. Books now come in hardcover, paperback, Kindle, Kindle Unlimited (free with subscription), PDF, and audio formats. After experiencing consistent growth, ebook sales were actually down about 20% 3 years ago, while analog books were up 7%. Analog books are back, especially with young children. Sales of e-readers declined steeply by more than 40% between as more people use smartphones to read ebooks, according to consumer research group Euromonitor International.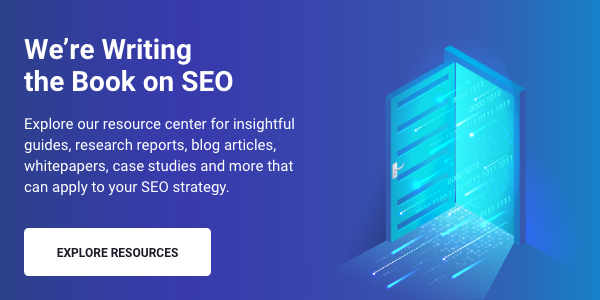 However you want to read them, here are the best SEO books that we have found for marketers from beginners to experts looking to improve their SEO techniques and results. Learn how to organize and operate an SEO team in SEO Management. Discover a succinct 4-step SEO methodology in How to Maximize SEO ROI. Check out our blog on 10 Steps to Becoming an SEO Expert. And learn about what features deliver the best seo platform for your SEO success.
Best SEO Books 2019
By Peter Kent 5.0 stars on Amazon $15.99, 2016 If you are serious about learning a subject, then you should probably have a text book in your lineup. Text books cover a subject with breadth and provide an index and a reference. The downside of text books is that they are a little bit difficult to read cover to cover. Text books tend to take a tactical approach to the topic instead of an abstract or strategic one. SEO for Dummies is a solid SEO book that provides detailed and code-level recommendations for nealy all of the topics relevant in SEO. Kent goes from the industry to the site to the page to the code. Kent has a coders perspective on most of the topics, which is helpful when SEOs need to generate understanding and support with their organizations. The book is a little out of date now and references some sites and resources that no longer exist. Aside from that it is a useful book for an intermediate SEO marketer. Wiley has another Dummies book on the topic called Search Engine Optimization for Dummies by Bruce Clay. The book is a thick 737 pages and covers a lot of ground. Clay is a regular speaking presence at the SEO conferences and offers in-person trainings there. This SEO book was published in 2016 so parts of it are out of date now.
By Casey Henry, 2018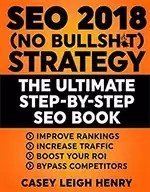 This is a self-published work from Casey Henry someone who does not normally publish in the space. The book is very good for people new to SEO and launching or working on smaller sites. The writing style is like a blog or social media, which is likely a good fit for many readers. Henry has a lot of practical tips and he does a nice job of covering free and cheaper point solution tools. This SEO book is organized the way most of us would approach it: discover keywords, write content, optimize content, do social and get links. Some useful tips for discovery are to type a term in the search bar and note everything that pops up as autocomplete recommendations and to look at the related terms listed at the bottom of the page. On the content creation front, he strongly recommends outsourcing the writing and mentions Upwork a few teams. This is an excellent approach for small teams and also because it can get overwhelming to write, edit, and do the on-page SEO by yourself. On photos, he recommends taking original photos and making graphics to appeal to Google's stated interest in fresh, original content and help with rank generally and in Google Images. He has a section on video and YouTube and he points out that no matter how attractive an opportunity video is there will always be less competition because video is significantly more trouble to produce than text. One knock I have on the book is that Henry asserts a lot of recommendations but does not cite any internal or external experiments where it was proven to help lift rank and traffic. Still a good read for beginners. See the latest channel share research, you will be surprised to learn that SEO has grown its share of trackable traffic.
By Tracey Wallace, et al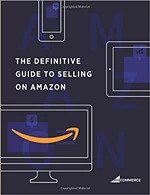 5.0 stars on Amazon $7.03 This newer SEO book on selling on Amazon came out in early 2017. They report that just over half of Amazon's sales are through their 3rd party merchants, making them the overwhelming marketplace leader. As of early 2017, Amazon accounted for 43% of all US online sales with Fortune predicting it will be 51% by 2021. Succeeding in a marketplace requires an understanding of: 1. Marketplace knowledge, 2. Competition and price, 3. Sales volume, 4. Fees, 5. Control The good news is that the marketplace is open to merchants of all sizes, and those that have a solid SEO strategy can see sizable improvement in SERP appearance and results. In chapter 10, How to Master Amazon SEO and Move Your Products up the Search Rankings in 2018, they cover Amazon SEO and how to appeal to the Amazon A9 search engine. It is similar to Google's search algorithm, but less mature than our RankBrainy friend. They explain the ins and outs of titles, reviews, pictures, descriptions, and meta-data. They also introduce some helpful free tools to help get the work done. It's great for SEO to contribute outside of its traditional realm and makes SEOs who master those adjacencies more valuable. It is self-published on Amazon and very good value at $7 bucks. Check it out. See the latest channel share research, you will be surprised to learn that SEO has grown its share of trackable traffic.
SEO for Growth: The Ultimate Guide for Marketers, Web Designers & Entrepreneurs
By John Jantsch and Phil Singleton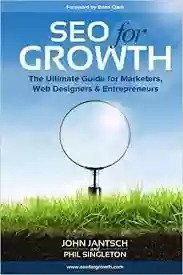 4.8 stars on Amazon #5 in SEO on Amazon $14.95, 2o16
As the title suggests, this SEO book is written for the 3 major stakeholders of the website besides the SEO: the marketers, the designers, and the executives, and all can benefit when the interests of the thee groups are aligned. While the title highlights SEO, this book is also about developing a well-rounded marketing strategy as it is about getting better Google rankings for your website. The authors describe how websites have evolved from digital brochures to marketing platforms, but also how a lot of the web design industry still treats web design as a creative and development exercise; SEO and lead generation often aren't included in the process. This book is great for business owners, it gives them a look under the hood without getting too technical, and it will show them how to get more out of their team's effort for the website. Written in an easy and approachable style, this comprehensive guide on SEO allows any of the 3 personas it addresses to take a valuable journey through industry facts and resources to come to the conclusion that they must take action on SEO. SEO lead generation is a long-term strategy that requires up-front work but pays off with sustainable gains. According to the authors, from this book, you'll learn how to: Create and re-purpose content and plan an editorial calendar, use different social media channels to generate engagement with your content, build and manage your online reputation, plus handle negative reviews, do quality link building without resorting to the shady practices Google now penalizes, conduct keyword research to optimize your website and all of your content, use pay-per-click advertising in the most cost-efficient way to get the biggest bang for your buck, and build a revenue-generating website that will help power your company's growth for years to come. Will vertical search engines overtake native search engines? The answer may surprise you. This is an excellent new book in the space. The book is best for beginners and people outside the field or SEOs with less than a year experience. See the latest channel share research, you will be surprised to learn that SEO has grown its share of trackable traffic.
SEO Like I'm 5: The Ultimate Beginner's Guide to Search Engine Optimization
By Matthew Capala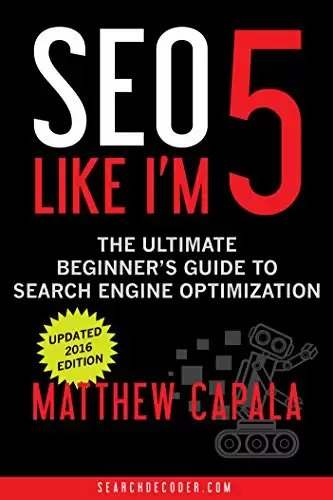 4.5 stars on Amazon #13 in SEO books on Amazon $26.95, 2015
Matthew Capala has been working in digital marketing for over a decade, including having experience with big-name brands such as Apple, Smirnoff, and Prudential. He teaches at NYU while helping businesses of all sizes understand how the internet can be used for tremendous growth. In addition to the catchy and appealing title, there are a number of interesting aspects to this book: 1) It is self-published, which is rather unique in the world of technical education books, and hoorah for that 2) It is very colorful as a 5-year-old would like it 3) As a self-published SEO book, it has a manuscript feel and layout, which is both endearing and annoying 4) It is on the expensive side for a 233-page book at $26.95 This book has been written for beginners and it remains true to that purpose. It focuses on providing high-quality, actionable information for those new to the world of SEO, who might not be familiar with the latest marketing terms. He organizes the book into what he calls the 5 Cs of SEO: Content, Code, Credibility, Connections, and Cash, which makes a good structure. True to his teacher roots, Capala details dozens of websites and resources to help readers do SEO. In addition to the colorful screen shots and cartoon images, Capala uses extensive analogies to make his points, but they become a jumble: "You can compare each of the Cs to a well-organized football team;" "Content marketing is similar to baking a cake for a party;" "The Wild West Era of SEO;" "Golden Nugget Keywords;" Internet information is "passed through the grapevine." The self-published layout and non-standardized graphics are distracting and make it hard to skim and re-read the book. I think Capala should spend the money to hire a designer and get professional layout and typesetting support, especially at this price point. But, the content is thorough and useful for a beginner that likes a lot of storytelling and playfulness in their SEO. This SEO book is also best for beginners and people outside the field or SEOs with less than a year experience. Download our free Search Engine Optimization 101 beginners' video.
SEO: Learn search engine optimization with smart internet marketing strategies
By Adam Clarke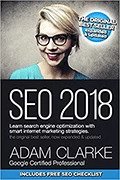 4.5 stars on Amazon #1 in SEO books on Amazon $9.99, 2018
Adam Clarke has spent the past decade consulting with various brands and building websites that he claims regularly reach the number one slot on Google. This SEO book comes recommended both from those new to SEO and from more experienced marketers looking to learn more about some of Google's latest algorithm updates. Clarke breaks down clear strategies for optimizing content without triggering penalties. He uses easily scaleable techniques for businesses of all sizes and explains sophisticated SEO topics without resorting to industry jargon. Important topics include web analytics, keyword research, and link building. And find out how to optimize press releases for best SEO results. This is an excellent value at $9.99 for the paperback. How is your SEO? Test your SEO skills in minutes with the SEO Traveler and SEO Explorer quizzes.
SEO Fitness Workbook: The Seven Steps to Search Engine Optimization Success on Google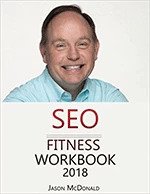 By Jason McDonald 4.8 stars on Amazon #13 in SEO books on Amazon $27.28, 2018
McDonald first became involved with online media back in 1994 and is widely considered an industry leader. He also teaches in the San Francisco Bay Area. This book goes beyond just teaching theories and ideas; it offers readers a host of tools to ensure that they internalize the information. It comes with worksheets and access to online SEO tools to help people put the information they learn through the text to good use. This SEO book helps marketers get into the mindset of SEO so they can seamlessly adapt to future industry changes and remain optimized. The book is intended for marketing professionals, designers, small business owners, and anyone else who wants to learn and understand the latest in SEO strategy. Not only do you learn about keywords, links, and metrics you also receive worksheets and tips to put that knowledge to use for your business. Learn a great formula for SEO management. See the latest channel share research, you will be surprised to learn that SEO has grown its share of trackable traffic.
The Art of SEO: Mastering Search Engine Optimization
By Eric Enge, Stephan Spencer and Jessie Stricchiola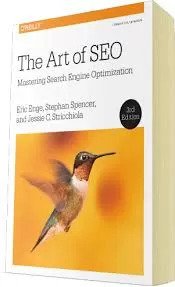 4.5 stars on Amazon #19 in SEO books on Amazon $39.99, 2015
Each of the authors is highly respected within the field of marketing and especially SEO, having established marketing companies and popular industry blogs. This SEO book provides readers with a comprehensive overview of enterpirse SEO, putting the complicated theories and techniques that guide some of the foremost experts on the subject into easy-to-understand language. The advice and information is accompanied by numerous screenshots and examples to help people fully grasp the topics being discussed. The book presents a plan for success that companies can implement in their own strategies to reap the benefits of modern digital marketing. The authors take readers from the earliest stages of defining their audience to anticipating the SEO of the future. Are you ready for the voice search tidal wave? Find out. This SEO book is for the intermediate to advanced SEO and people with a few years experience in the field. See the latest channel share research, you will be surprised to learn that SEO has grown its share of trackable traffic. And don't miss our list of best marketing books and best B2B marketing books!
Free Bonus Reads
Learn how to organize and operate an SEO team in SEO Management. Discover a succinct 4-step SEO methodology in How to Maximize SEO ROI.
How do I get a personalized BrightEdge demo for my website?