What is an SEO Platform?
Learn what an SEO platform can do to help drive more traffic, conversions, and revenue on your website
What is an SEO Platform?
Search Engine Optimization, or SEO, is the process that makes your content more visible and interpretable to search engines and more valuable to users at the moment when they are performing a search with a specific need in mind. So, what does that mean?
SEO is the practice of crafting a website and content in ways that will make its content more likely to rank highly in users' searches on search engines like Google and Bing. Historically, this has sometimes translated to short-term tactics like using the exact search term, or keyword, many times within the body text of a web page (aka. Keyword stuffing), or publishing several URLs targeting multiple keywords that all redirect to a single landing page. Modern SEO however, centers on a positive user experience with valuable information. Ease of navigation, high-quality content that answers user's search queries, authoritative backlinks pointing back to a page, and a fast page loading time are increasingly the factors that contribute to a site showing up at the top of the search results.
In short, SEO helps your content rank higher on SERPs (Search Engine Results Page) for the keywords that your content is relevant to. The more you focus on your SEO strategy, the more likely you will see your pages rising in the SERPs, thereby attracting more traffic to your content and subsequently, increasing revenue for your business from the website. Because SEO discoverability is measured at the level of every keyword, keeping a track of your content's strengths and weakness in relation to each keyword becomes nearly impossible without a comprehensive SEO platform - thus an SEO platform that does the heavy lifting for you is imperative. An effective SEO platform will allow you to focus on critical actions that will drive the biggest impact on your business, as opposed to spending hours and hours of time manipulating data to uncover insights
Defining an SEO Platform
An SEO platform is a comprehensive solution for managing keyword and content discovery, creating optimized content, and measuring SEO results on a site-wide and page-by-page basis.
The search engine's goal is to deliver an exceptional user experience by delivering the search results that best address their search users' needs based on the keyword(s) inputted. Because of this, the SERPs are constantly changing creating both opportunities and challenges for SEO and content marketers. First and foremost, ensure your web pages satisfy the search engine algorithms for a specific search keyword, so the pages will be ranked higher on the SERP. Ranking higher in the SERP will deliver value to the search user, helping establish brand authority and awareness. Matching your content to search ranking factors and user intent means the amount of data you need to keep a track of and make sense of is overwhelming. It is impossible to be truly effective without leveraging an SEO platform to decipher the data in a way that allows you to take action. Your SEO platform needs to not only show you what your ranking position is for each keyword, but also provide actionable insights in an Instant into the ever-changing world of SEO.
What Is the Difference Between an SEO Platform and an SEO Tool?
There is a big difference between an SEO platform and an SEO tool. Understanding this distinction will be important in selecting the best solution for your business needs.
SEO Tools
Most SEO tools serve a single purpose and are specifically designed to help with one specific area of your business or SEO, for example, keyword research, link analysis, or analytics. SEO tools are usually used by a single user and not a team of marketers. SEO tools usually have capacity limits that restrict their ability to scale up to the millions of keywords and pages a global platform user might need. You'll also won't escape the need to keep toggling between different tools and having to manually manipulate data from different sources in order to gain a holistic view of the true performance of your website content.
SEO Platforms and Service
SEO platforms are built for end-to-end SEO management with enterprise scale. A platform provides a holistic solution to a number of business needs by offering a suite of integrated technologies that include workflow, productivity, user management, and advanced reporting capabilities.
SEO platforms are all-encompassing, integrating the SEO software and tools for SEO management. SEO platforms are also known as enterprise SEO software because they can integrate data and processes that span departments or teams (often including access to an API). An SEO platform, like BrightEdge,will easily and reliably integrate with the major analytics providers, like Google Search Console, Google Analytics, Adobe Analytics, Coremetrics, and Webtrends (or your home-grown web-analytics platforms), Adobe Experience Manager, Majestic SEO, Facebook with additional sources being added each quarter.
True SEO platforms come with well-organized human support in the form of customer success managers, solutions managers, and professional services.
The SEO Platform Framework
Every website is different and your SEO strategy will be unique to your business' objectives and goals. However, there is a basic framework you should consider when evaluating SEO Platforms. The following 5 capabilities are essential to a successful SEO strategy. You should ensure the SEO platform you select will enable you to be successful at each step of the life cycle of website content optimization. If you are evaluating SEO Platforms you will want to ensure all 5 sections are incorporated to maximize your value and increase your SEO and content marketing performance.
1. Technical SEO
First and foremost, your SEO Platform should identify and prioritize key site errors for you to fix, so your content outperforms the competition on search engines.

BrightEdge ContentIQ is an advanced site auditing solution that can support site crawls for hundreds of millions of pages. ContentIQ helps marketers easily prioritize website errors before they impact performance. This technical SEO auditing solution is also fully integrated into the BrightEdge platform, allowing for automatic alerting of errors and direct integration into analytics reporting.
2. Discover (Search) Demand
You need a powerful SEO research solution to prioritize and formulate successful search and content strategies. A good SEO platform should enable you to discover, prioritize and segment keywords easily.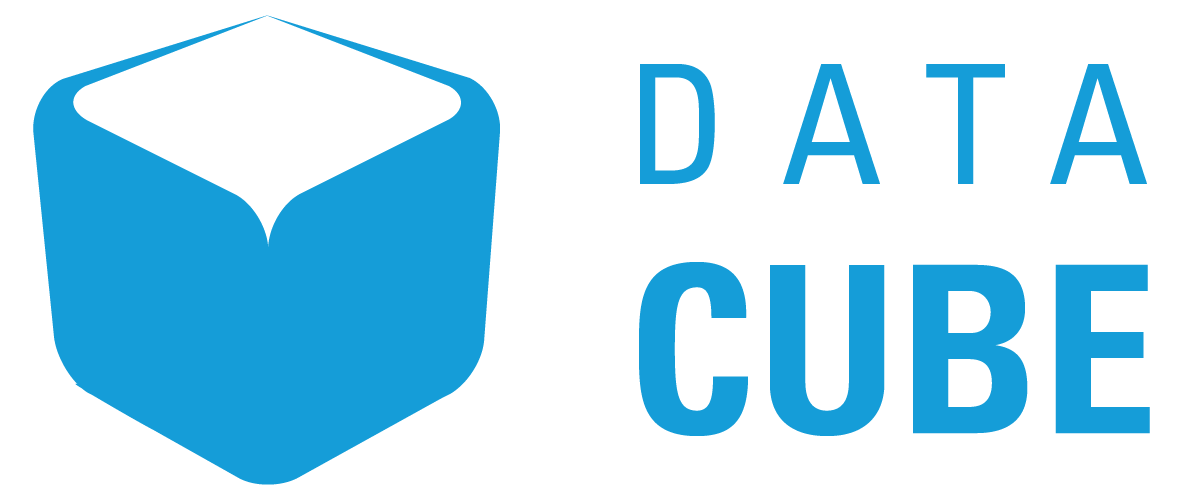 Data Cube is the industry's most powerful SEO research solution to help you prioritize and formulate successful search and content strategies. Powered by DataMind, Data Cube reveals which web page URLs and content types are winning the top spots on SERP (search engine results pages) for any search keyword.

The SERP layout is always changing, with other content types taking over the precious above-the-fold space on SERP. Intent Signal evaluates the true organic ROI for every keyword and assesses whether your content is strong enough to win the top spots on SERP for any keyword group or content category. You can, therefore, easily segment target SEO keywords into sub-groups and create targeted work plans, to either defend your winning content, optimize existing content, create new content or pull in PPC team to maximize high-quality traffic acquisition for the website.

We often times lead through influence because we don't direct everyone who can impact the performance of the website. A quantifiable business case is critical to help us secure those resources. BrightEdge Opportunity Forecasting makes it easy to develop projections of SEO initiatives by automatically calculating the total addressable market and your potential gains in revenue or site traffic with the push of a button.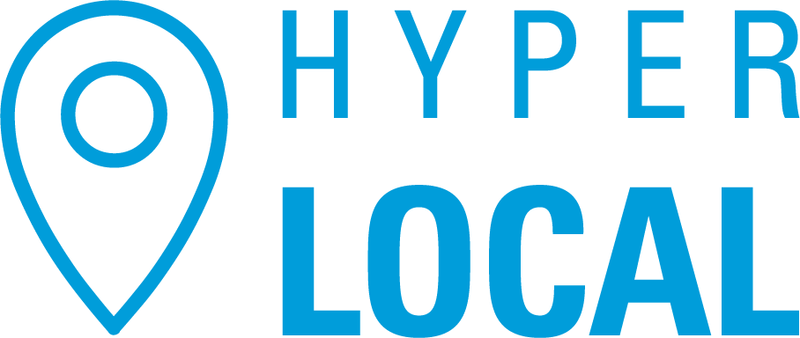 If you want to use a website to drive offline sales, HyperLocal is a key capability you must have in an SEO platform. The same search query from two adjacent cities will likely to yield different SERP nowadays. HyperLocal maps out precise search volume and ranking data for each keyword in every city or country that Google Search supports. HyperLocal connects the dots between online search behavior with increased foot traffic to your brick-and-mortar stores.
Insights - Improve your website with confidence. BrightEdge Insights acts like your personal data analyst to pull in all data relevant to improving your website's performance and recommends content strategies such as Quick Answer opportunities, in addition to highlighting key technical errors or competitive insights.
3. Benchmark Competition
One of the most important capabilities of a winning SEO strategy is to know your competition and stay a few steps ahead of the competitors, so you can maximize your visibility to acquire as many ideal customers as possible. A good SEO platform must provide you an easy way to understand who is winning the top spots of SERP for the keywords you want to own. It will then help you discover high performing keywords that your competitor is winning over your content, and reveal actionable insights of how your competitor is winning.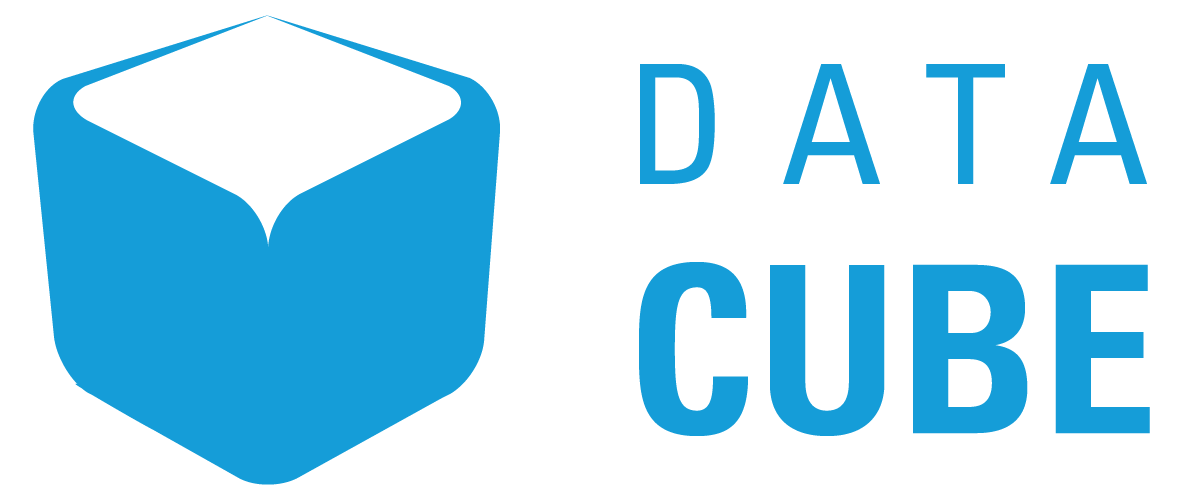 Data Cube has an indispensable functionality called "Keyword Gap Analysis". Entering a domain or an URL of a competing site, you will easily see a full list of keywords that they are showing up for, but your website doesn't. This becomes are a great source of inspiration for you to see the opportunities that you may not be aware of.

Besides ranking position, it is also important to understand how much Share of Voice you own, when aggregating the search volume of each keyword under a similar content category. BrightEdge Share of Voice, a patented technology, calculates your organic Share of Voice based on both the ranking position of you and your competitors and the total addressable search market (as measured by search volume of each keyword), to give you a snapshot of where you stand amongst your competitors on SERP. Share of Voice also shows organic competitors for any keyword and content category. From there, the platform automatically dissects competitors' web page content to help you ideate content strategies to win back the market share in organic search.
Backlinks - Search engines leverage backlinking factor to grade the relevance and authority of websites. BrightEdge provides page-level backlink recommendations based on the top-10 ranking pages on the SERP, which helps you to identify authoritative and toxic links. Using artificial intelligence, BrightEdge Insights automatically surfaces authoritative backlinks recently acquired by you or new competitive backlinks for you to target.
4. Create and Optimize Content
Improve the SEO performance of your site with prescriptive instructions for every content page. The key actions in SEO is either to create new content, optimize existing content or launching website technical enhancements. A good SEO platform should provide all of these capabilities.

BrightEdge Recommendations compares each page vs. the top-10 ranking pages in SERP to give prescriptive page-level recommendations. Pair multiple keywords per page for the highest impact. Recommendations help you improve organic visibility and relevance with your target audience by providing detailed SEO recommendations of your existing content. Review detailed optimization instructions and assign tasks to relevant team members.
5. Measure Results
An effective SEO platform should always provide you with a comprehensive knowledge center of SEO performance, to enable you to know where you are winning, where are opportunities for growth and what optimization plans worked, so you can replicate further.

For every word, you need to know whether your optimization efforts have worked in the direction you desired. BrightEdge Keyword Reporting shows you the high-value keywords that drive results in the least amount of time.

To support different stakeholders, you need the SEO platform to help you create content performance reporting based on web content pages. BrightEdge Page Reporting provides deep insights to help you identify the content that drives business results. Slice and dice the data to develop page-level insights, or click to review detailed SEO recommendations, thanks to the power of the BrightEdge platform.

All good marketers are storytellers and SEO marketing is no exception. A central reporting capability is critical to help you threading all the beads together across SEO optimization projects. BrightEdge StoryBuilder is that mission control. With robust and flexible visualization capabilities, StoryBuilder can help you make data-driven decisions and elevate the role of the website. Use executive dashboards to showcase the positive impact on brand equity and revenue from website optimization efforts. Build convincing business cases for additional resources.

Organic doesn't operate in a vacuum - it needs to synchronize with other channels. You need to analyze Clicks and Impressions to understand how often your content pages show up on SERPs, how that visibility trends over time, and how often customers click on your content links, translating into organic traffic. Also, you need to know what channel's contribution to your site traffic is growing, and where you and teams should focus on for the next week, month or quarter. BrightEdge Site Reporting helps you track and analyze your sites to ensure they are driving business and bringing content to the right pages.
Security and User Controls
It is critical that the SEO platform of choice lets you rest assure that your data is safe. It is also important that the SEO platform is easy to use for advanced user management, so each platform user is focused on their areas of work.
Security - Security is BrightEdge's founding principal. BrightEdge is ISO 27001 Certified; audited and confirmed to meet ISO standards. The BrightEdge platform offers flexible password policies, sophisticated session settings, and trusted IP address ranges.
Integrations/Partnerships - Web marketing requires a full understanding of the impact of SEO on the outcome of the website. Toggling between SEO platform, web analytics, and Google Search Console or manually attempting to combine data in one place, requires significant time and resources. BrightEdge does the heavy lifting for you by integrating web analytics data, social data and Google Search Console data into BrightEdge SEO platform, providing a complete view and single source of truth for your organic programs.
Enterprise SEO capabilities - If you have global operations or manage a number of domains for a large corporation, you need this SEO platform to also have extensive capabilities to support the needs of enterprise SEO. Capabilities you want to look for include global support, flexible password management policies, custom fiscal year, ability to audit sites with custom rules using RegEx.
Beyond software - support and education
A good SEO platform is not just comprised of software codes, but also the expertise that it can transfer to you and your team members. Does it provide certification to platform users? Does it provide strategic consultation to you? Does it bring you the latest industry news and best practices in a timely fashion? Can you be supported with satisfactory resolutions?
What's Next?
Are you ready to learn more about how BrightEdge could be the best SEO platform for your business? Contact us for a personalized demonstration of how BrightEdge can help optimize your enterprise SEO performance.
Additionally, download this SEO Initiatives Checklist to continue learning.