As 2018 comes to a close, we enjoy looking back over our material to see what has really helped our audience over the past twelve months.
We have noticed some interesting patterns in where our users have been especially active and engaged-- they love learning about great new books, delved into some technical SEO topics, and wanted to learn more about becoming an SEO expert.
2018 was a fascinating year for us and SEO. We've continued to launch new products and spent 2018 on our Share Global Insights world tour evangelizing the power of SEO in San Francisco, New York & London, while our blog has continued to grow in content and readership.
These are just some of the topics covered in the 100s of articles that have supported our customers as we have traced the journey of organic content and SEO. We have continued to lead, developing innovation and best practices in helping our customers get the most bang for their efforts in SEO, Content, Voice, Vertical Search, AI and other emerging areas of content.
We wanted to bring together some of our most popular posts in an easy format. If you have not checked out these posts yet, see how they can support your marketing strategy for the next year.
SEOs and Marketers Love Knowledge and Best Practices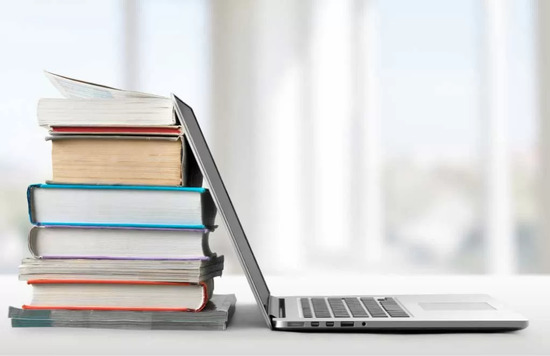 Throughout the year we have highlighted great books that have inspired us, while helping define and document new leading practices in terms of Digital, B2B and SEO Marketing. Just like any other professional, marketers need to make sure they remain updated on all the latest trends and best practices within marketing. Other professionals might have continuing education credits, we have our libraries.
People regularly dived into our book review pieces on: The Best Marketing Books The Best Digital Marketing Books SEO Books Worth Adding to the Library in 2018 In each post we highlight books that offer value that sets them apart from others. We also worked to identify books that really catered to the different sectors of the marketing field so that you can find material that will help you succeed and grow professionally.
HTTPS and SEO
HTTPS will make your site more secure and Google is ramping up advocacy and signal weight for it, make sure you read this blog post to understand the difference between HTTP & HTTPS and the implications for your customers and business. HTTPS and its impact on SEO was also a popular topic this year. Two years ago, at our own Share16, Maile Ohye stated: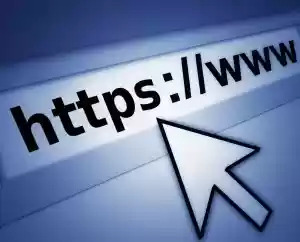 "HTTPS and making sure your site is secure is an imperative at this point… Google will start marking things non-secure… The future of the web is a secure one, and so make sure people in your organization understand HTTPS, and it should be on the road map."
Since that time, the importance of HTTPS when optimizing sites has only grown and we wanted to make sure our community successfully migrated their sites over. In this post we explored what HTTPS does and how it offers an additional level of protection for users. We also discussed the benefits brands can expect to reap from using HTTPS including:
Improved rankings
Improved referral data
Added security and privacy.
Of course, like any major site migration, there are also potential pitfalls that can occur for brands during the site migration. We reviewed with readers where these pitfall lie and what they can do to avoid them. If making this migration is among your priorities in 2019, make sure you take the time to read about HTTPs and of course, check out some of our other resources like our webinar on HTTP vs HTTPS for SEO and our HTTPS migration checklist.
Using Brand Awareness and Reputation to Drive Growth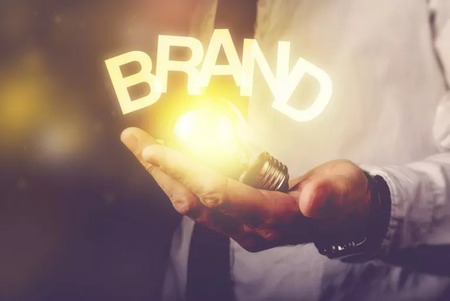 Brand awareness is how familiar people are with your organization and what you provide. This includes brand recognition – the ability of people to recognize your brand logo or name and the associations they have with you.
Brand awareness and reputation directly impact your sales rates and your organizational success. Research indicates that growth in your share of voice can drive growth in market share. This means that the brands which start to control more of the conversation within the industry space online will then see control over a greater percentage of the market, thus building their business and increasing their revenue. Make sure you use SEO as part of your holistic vision for your brand, as it will drive the associations people have with your organization, sales and growth.
Read more on brands and reputation management.
Becoming an SEO Expert
With the intense competition we find online today, we were not surprised to see how many people expressed an interest in this piece: How to Become an SEO Expert: 10 Steps to Get Started. Anyone trying to optimize their brand's site might find themselves overwhelmed at the conflicting advice and strategies available.
Our goal is to help our community succeed in SEO regardless of their experience in the field, which is why we wrote this piece to break down the 10 basic steps they need to get started. We cover important information such as where to begin your research into the field, important ideas to review, and even some suggestions on where you can get some more formalized training, including our own BrightEdge Certification course. Our ten steps boiled down to:
Teach yourself basic HTML heading
Work on some small websites for practice
Familiarize yourself with major content management platforms, like Drupal and Wordpress
Subscribe to and read a few different SEO blogs, including the BrightEdge blog
Check out some of our SEO management white papers
Look at our Share presentation content to get great insight from industry leaders
Watch videos on YouTube to learn from the experts
Look for opportunities to attend SEO conferences, like our Share
Publish some pieces on SEO to begin showcasing your insight on LinkedIn or in a related group
Get SEO certified
If you are just getting started in SEO, or if you want to spruce up your skills, come read our post on how to become an SEO expert.
Redirects
Some of the more technical aspects of SEO have also interested in our readers over the past year. This post discussed the different types of redirects you can construct for your readers and how they each impact SEO. In post we discuss: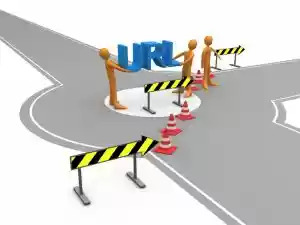 HTML redirects and why we don't really recommend doing them
301 and 302 redirects, the differences between them and the situations that would call for one over the other
Rel=canonical and the difference between it and a 301.
We also delve into the security of redirects and how to protect your site and your users when you need to put one on your site. Similarly, we cover what you should do if a situation that called for a temporary redirect at first now requires a permanent redirect. If you want to work on your technical SEO and site construction in 2019, we recommend you read more on redirects.
Quick Answers
Quick Answers remains one of our most popular topics, which is likely why this post has remained at the top of our list. In this post, Kirill Kronrod, our partner from Adobe, explores what brands need to do to get their material to show up in Quick Answers. He covers tips such as:
Selecting a topic of interest
Creating content that addresses the needs of the user
Optimally structuring the page so that it encourages QA and an optimal user experience
Implementing SEO best practices to achieve higher rankings
Knowing other relevant information that can help such as videos or images
Using How-To lists to attract attention and make for easy reading
Measuring the impact of your efforts using the BrightEdge platform
If you want to get more content to appear in this position zero on the SERP, come and check out our post on Quick Answers.
International Search Engines You Should Know and How to Optimize for Them
Other countries have domestic search engines that in some cases outrank Google, including Russia, a country with 84 million internet users, and South Korea with more than 45 million users. International brands that want to succeed on a global scale need to understand the variety of search engines found globally and how to optimize for the popular ones in their desired areas.
While the core of search is consistent globally there are a number of different international and US search engines that marketers should be aware of as they prepare a global search strategy.
This article acts as a primer to the most important international search engines. And there you have it, the posts that we have covered this year, according to our community. It is time to make sure you put the finishing touches on your marketing plan for Q1 and 2019, so check out some of these pieces and see which ones might help you make this next year your best one yet.