The marketing career path offers room for dedicated workers to achieve their goals, but there are two main areas they need to focus on in their professional development. With the modern shift in consumer-brand relations, digital marketers are more important than ever before. Brands need to find ways to get their sites found and promoted, and this trend will not be slowing down. Our research has found that 51% of the traffic to your website is organic, which means that your placement on the SERPs remains a critical component of the attention and engagement your site receives.
Customers have also begun to rely on the internet with increasing frequency when determining the products and services they need as well as the brands to patronize. Eighty-one percent of customers report that they use the internet to research prospective purchases, and 94% of B2B buyers do the same.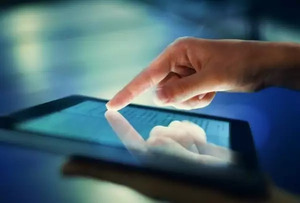 The strengthening of the industry means that motivated professionals can find success through the marketing career path. Dedicated junior marketing team members can make their way to leadership positions by improving their understanding of the marketing landscape by molding themselves into qualified hybrid marketers and remaining abreast of the latest changes.
The importance of the hybrid marketer on the marketing career path
SEO has become an increasingly precise and quantitative exercise. When the industry was first born, it was possible to gain coveted positions on the SERP through the use of intuition and some guesswork. Now, with the increasingly competitive landscape, marketers must understand how to meet the needs of customers in their micro-moment with the exact type of content they want to see to address their pain point.
Google also continues to adjust their SERPs, customizing them for the likely intent of the user and the micro-moment they inhabit at any given moment. When brands also know the keywords and queries that are most likely to be used with particular micro-moments, they can better target prospects with particular intents, such as those interested in making a purchase. This level of precision requires coordination between the SEO professionals, content marketers, video specialists, PPC experts, and data analysts. Marketers who can bring a hybrid skill set from various disciplines make it easier for an organization to achieve this level of coordination and success.
Hybrid marketers have a solid understanding of the strategies and goals of at least two of these different areas, such as SEO and analytics, strengthening the team and helping them accomplish this goal. Marketers who understand how to balance these different moving parts, and have skills in a few different areas, can help bring their organizations forward, at the same time enhancing their own marketing career path. Those who want to thrive within the industry need to focus on building their expertise across these different areas to become a truly modern marketer: someone who stretches beyond the stereotypical marketing silos. Reading industry books is critical to keeping knowledge up to date.
There are a variety of resources available for marketers to build out their credentials. Google Analytics Academy, for example, can help marketers begin to learn how to analyze site data and then put those insights to work. The BrightEdge certification can also help marketers learn more about the practical uses of analytics as well as how to use our enterprise-level SEO and content platform within your organization. Those who want to succeed on the marketing career path can also take advantage of webinars and similar resources to build their understanding of related aspects of marketing. Looking for more ways to continue your education? Here are a few resources to get started.
Staying abreast of the latest trends
Marketing continues to change at lightning speed. Those interested in succeeding on the marketing career path need to understand what these changes are and show a keen understanding of the industry to be able to predict what areas might become more important in the near future. Over just the past few years, we have seen the rise of mobile search - which now exceeds desktop at 57% - and it has been followed by the rise in voice search.
Consumers are becoming increasingly dependent upon their devices while multitasking - such as typing searches while riding on a train, asking their personal assistant devices for help while cooking, or looking up information while out with friends. Those who find success on the marketing career path will also understand how to prepare their websites for these rising trends, such as becoming mobile friendly before Google made it officially part of the algorithm, or creating content in a question-and-answer format once the rising popularity of voice search became apparent. Right now, marketers should be paying attention to a variety of rising trends, including the following:
The increasing usage of AI to help brands produce effective content that takes rising search interests into account
The upcoming mobile-first algorithm, which we expect Google to release by 2018
The importance of data in guiding digital marketing strategies
Creating content that works well for voice search
Creating content for hyperlocal customers interested in content on-the-go
To remain up-to-date on these various trends, people interested in the marketing career path should subscribe to blogs and other publications written by thought leaders in the field as well as attending conferences and webinars that will help them move forward. Fine a detailed description of 12 key marketing roles in this blog post. The marketing career path offers room for success for dedicated professionals willing to put in the effort needed to reach the top. Those who focus on developing hybrid skills and remaining up to date on the latest changes and advancements in the industry will position themselves best for their dream job.