Keyword research is the process of choosing the best queries to write and optimize your content around. Keyword research allows you to write in the language appealing to your audience. It can influence the amount of traffic your content will receive. Keyword research impacts how well you your content aligns with your audience. Our research at BrightEdge has found that 51 percent of the channel traffic arriving on your site comes through organic search. Your ability to create content that resonates with your target audience, provide them with value, and rank higher in the SERPs to drive the visibility and success of your website is all part of SEO management.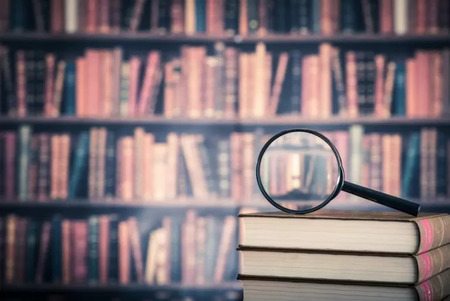 Properly used, preparing for content development with keyword search will allow you to identify topics that your target customers are most likely to appreciate. This helps you build a relevant website that will boost engagement metrics, encourage social sharing and backlinks, and help you build your domain authority and rank. Considering that an estimated 93 percent of online experiences begin with search, improving your reputation online and building your visibility will influence your digital success.
How to perform keyword research with a keyword finder
Keyword research involves carefully analyzing the behavior of your target audience so that you can identify the topics that are most likely to interest them. There are a variety of factors that you can explore to make sure that you are uncovering topics that will appeal to your target audience.
The search rate or query volume
The top-ranking pages for the keyword
The traffic pages on your own website
As you look at the search rate, you can see how often people search for the term. This can offer great insight into the popularity of the topic. After identifying topics with strong search rates, you can then explore the top-ten ranking pages for that particular keyword. By looking at the top-ranking pages, you can understand the intent of people searching for this term to ensure that it aligns with your brand. You can also see what helps those pages stand out for the search engines and users and find areas where you can improve within your own content to boost your rankings. As you create your content and begin to build strong traffic to your site, your own domain itself can also offer insight for your keyword research. You can examine patterns and trends within your visitors' behavior, such as the types of content that draw the most traffic, the content that results in the most conversions, and the topics that generate with revenue. This will help you understand the areas that are the most popular with your specific customers. As you create content, you want to ensure that you select topics that will drive traffic to your website while also using the vocabulary that your customers are likely to use themselves. This will help you build a website full of useful content that will appeal to your customers.
How keyword research impacts your business
Keyword research can help you effectively optimize every level of your business because of its ability to help you tap into trends. It can:
help you identify trends in products and naming
make your PPC spend more efficient
create marketing emails more aligned with customer interests
Organic search should be viewed as the focal point of your marketing campaign planning given that 94 percent of B2B buyers and 81 percent of customers research online before making a purchase. These insights, therefore, can help you ensure that all parts of your site will be prepared for search and to drive them down your funnel.
A keyword finder, for example, can identify trends in products and naming that will help you as you prepare for product development, product launch, and PPC advertising. With PPC, you will be able to efficiently use the right keywords and leverage the content that these searchers want to see. This will help you improve your ROI and performance. The information from a keyword search can also help you tap into the interests of your target audience so that your marketing emails are more engaging for users, thereby improving your response rates. See how Verifi doubled their indexed longtail keywords and saw a 37% increase in organic traffic
How Data Cube can help with a keyword research
A keyword finder can help marketers identify valuable keywords, trends, and insights that will guide their content production. The problem that many run into, however, is the sheer amount of time required to track down the statistics and information needed to understand the necessary insights about a particular keyword or topic. The Data Cube from BrightEdge, however, has the information for billions of keywords in one convenient spot, making the entire process faster and easier. Using the Data Cube as a keyword finder, people can:
plug in topics that they believe would be a good fit for their website
receive information about that keyword as well as related keywords
look at the traffic rates and the estimated difficulty of ranking for these matches
sort their results by categories, including high-volume keywords, high-value keywords, and long-tail keywords, helping them uncover the topics that will work best for their particular situation with a single click.
From the Data Cube, you can also click through to see the top-ten pages for the keyword in question. If the keyword is one you track, you can click on it. Once you arrive on the keyword page, you will see a View Recommendations button in the upper right hand corner. Uncover more insights by clicking through to the keyword recommendations.
By clicking on this, you will be taken to a new page, where you can select Top Ten Pages. Here you can see the pages that rank the highest for this particular keyword. You can analyze them to better understand the characteristics which help these pages rank highly and what your site needs to do to earn a spot on the first page of results. View the top ten pages for a keyword to build your own content development strategy.
The Data Cube can also be used to uncover insights into competitor sites. By putting in the URL of a competitor, you can perform a site comparison, which will reveal keywords for which your competitor ranks but you do not. This can help you start to build prospective keyword ideas. You can also look at how they are performing in other aspects of the SERPs, such as universal search. If they are earning a number of Quick Answers, for example, you can examine the highlighted pages to see what changes might benefit your own internal strategy. Perform a competitor gap analysis to build keyword ideas.
Keyword search can be a valuable component of a marketing strategy because it guides your content creation and site development. With this research, your entire domain is prepared for the search engines and the customers who land on your page from the SERPs. Using a keyword search platform, like Data Cube will help you uncover the valuable information you need for optimal optimization without wasting time.