Cross-channel marketing, multi-channel marketing, integrated marketing – call it what you like, but each of these terms represents one of the biggest operational challenges brands face today in their marketing. In September 2014 , eMarketer declared cross-channel marketing hot, but not happening. In fact, only 10 percent surveyed said they were able to align messaging across multiple touch points, according to the eMarketer report.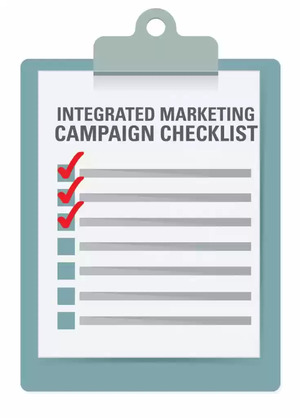 In this post, we'll look at what it means to market across channels and an example of one brand that got it right.
How to do integrated marketing?
A marketing channel in the traditional sense of the term is a distribution channel; one example of a channel is direct selling to the consumer. This can be realized in a company selling its product on a website or a farmer selling fruit and vegetables at a stand - it's direct. Multi-channel marketing is a somewhat newer term focused on reaching prospective customers through the use of both traditional forms of marketing like sending direct mail catalogues with new forms of marketing, such as online and interacting in social media. While the distribution of the product and transaction may still happen on the website, the channels that are driving the marketing message and prospects back to the site are numerous. Here are just a couple examples of channels, content types and devices that all can be considered as part of the integrated marketing campaign: Channels
Organic Search
Paid Search
Social Media
Display
Blog
Television
Radio
Email
Direct Mail
Content Types
Video
Written/text
Graphical
Within each of those, you have multiple considerations, depending on the channel, audience and goal of the marketing campaign. Devices
Laptop/desktop
Smartphone
Tablet
Wearable technology
Television
Today, brands also need to consider how they are marrying their online and in-store experiences, adding complexity to it all. In fact, the trends of "showrooming" (visiting a store before buying online) and "webrooming" (researching online before buying in the store) are growing, and highlight the shifting multi-screen, multi-channel shopping experience consumers engage in today. In a recent report cited by InternetRetailing.net (EU-focused), it showed 77 percent of shoppers researched online before they bought in store, and 22 percent said they wanted to see Wi-Fi in stores. As you're reading this, you're probably wondering how anyone pulls off integrated marketing. But there are some brands that get it right – even if it's just perfecting the use of a couple channels.
Budweiser: an integrated marketing example
You don't have to master all channels to call yourself a winning integrated marketer. In fact, Budweiser focused only a handful to create a winning Super Bowl ad campaign in 2014, dubbed "Puppy Love." (You may have seen its predecessor during this year's Super Bowl – a sort of continuation of the #BestBuds story) Here's the 2014 commercial: Budweiser paired with Google's BrandLab for its distribution strategy and ultimately decided to generate buzz by releasing the commercial on YouTube six days prior to it airing at the 2014 Super Bowl. The campaign also leveraged the #BestBuds hashtag to tie in social media discussions. The results, as reported here, included:
More than 50 million video views
Eighty percent were earned views, not paid
Budweiser was the No. 1 brand on January's YouTube Ads Leaderboard and Ad Blitz
And according to VisibleMeasures.com, the commercial was the most shared on social media out of all the Super Bowl commercials studied. Here, the head of media at Anheuser Busch talked about the strategy: And don't forget that your analytics platform is going to be instrumental in reporting the results as a single unified story or campaign – so it needs to be able to collect and analyze data from a multi-channel, integrated marketing venture. As you can see, succeeding in multichannel, integrated marketing is possible – and manageable. You first need to identify the basics, including the message, channels, content types and target consumption devices and then ensure you're orchestrating and rolling it out well.