What are local citations?
Citations are online references to a local business displaying company info which can include their name, address, or phone number, or NAP. Citations can be found in the form of virtual business directories, review sites, local blogs, etc. and help influence local search results, helping users discover local businesses. Citations can appear whether you submit them or not – businesses don't always have control over where citations appear. When consumers post about your business and include elements of your NAP, that's a citation.
While the minimum information for a local citation is the NAP, additional business information including business descriptions, email addresses, driving directions and more, can contribute to a well-rounded citation.
Local search has evolved greatly over the last decade especially citations. As Google My Business became the leading source for local search and citations, the citation landscape shifted significantly. GMB is influential in Google Local, Google Maps, Knowledge Graph, and aggregator sites. This is why it's so critical to leverage GMB and give it the necessary time and budget to grow your leads.
Local Seaarch Citations
Citations are critical to local SEO. You can leverage citations to gain referral traffic by appearing in directories and users catching your citations. Citations with links back to your site have more SEO value than those without links, as having quality backlinks play an influential role in ranking in the SERPs. You won't want to link back to just any page, though. Choose a page that makes sense for a user to click to after finding your citation. Also, be sure to link to an existing page. Linking to a broken link or an error page can provide the user with a poor UX when they arrive on your site.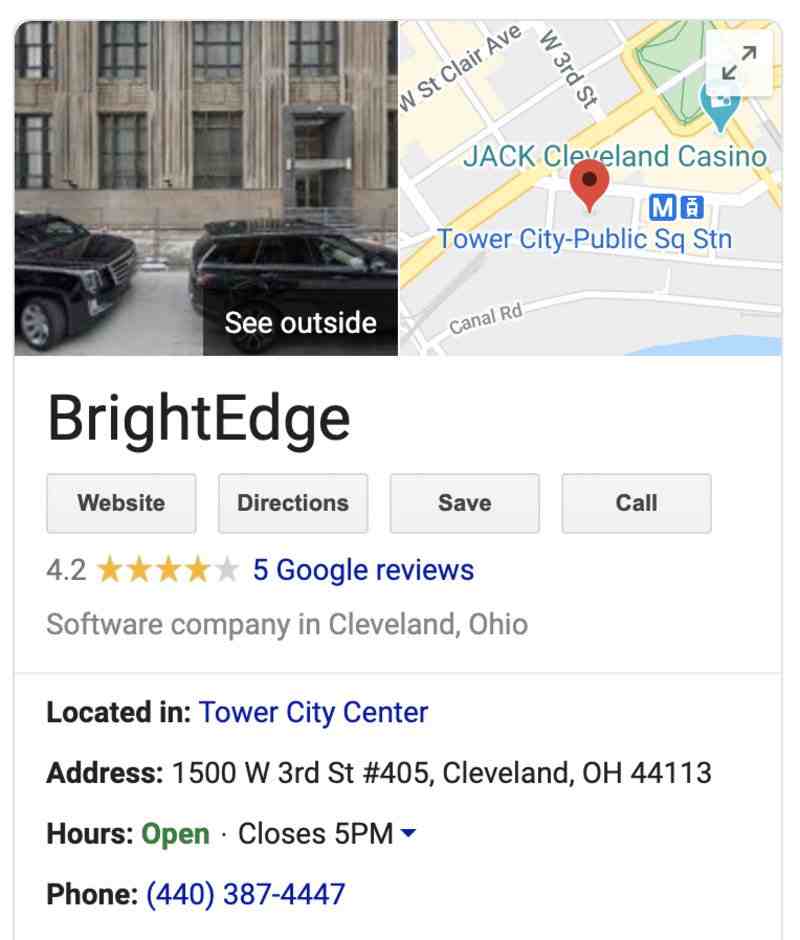 Optimizing local citations
In order to maximize the visibility of your citations, it is important to claim and edit the directory citations you're able to. Below are a few simple ways to begin optimizing your citations.
Have consistent citation listings. If any of your information is inconsistent, it can hurt your rankings, create a poor UX for users trying to find you, and make your citations difficult to manage. When there are different data points, Google and Bing don't know which to use.
Choose a secondary and tertiary category. If you have the option to, choose a category beyond your definitive one in order to maximize exposure on directory sites.
Leverage keywords in your business descriptions. Keywords are an essential part of SEO. To optimize your citations, include the keywords you want to rank for in the descriptions.
Link to your locations page. Instead of linking to a variable landing page from your description, link to your locations page that includes more of your business information.
Strive for success in your reviews. While reviews aren't part of citations, they're often paired with them and positive reviews are a great way to increase traffic and brand awareness. Share your positive reviews and work with consumers to keep them coming. Users will see them alongside your directory listing.
Use Data Cube To Identify Top Keywords
Build a strategy for local citations on directories
Remember that directories aren't the only place for your business citations, though. Local bloggers, review sites, and any person can create a citation for your business with a simple mention of your business name. If you're hoping to land a mention on a popular local blog site, you can reach out to the owner of the blog via email and submit your citation for review.
Otherwise, focus your larger efforts on building citations via directories. While bigger businesses without local storefronts may focus their off-site SEO on building links, local businesses should be focused on gaining citations.
Having your business citations on reputable, trusted listings, and directories, will help your site rank better in search engines. Both the quality of the directory and your citation impacts how search engines view you.
There are numerous directories that relate to specific industries and getting listed on them is important. In the local world, some of them include Google My Business, Yelp, Yellow Pages, Chamber of Commerce, Bing Maps, Facebook, and hundreds more. There are also more specific directories for different industries including lawyers.com and doctordirectory.com. Facebook, Yelp, and the industry specific sites are the most relevant and the ones that will help your site rank better in the SERPs.
There is also the dilemma in which you may not get listed on some directories, therefore, it's important to focus on the ones that will benefit you the most first and work on the others at a later date. We suggest coming up with a list of directories you want to appear on and rank them yourself by priority.
Tracking your local citations
Visitors will lose trust in your business if the information on your citations are inaccurate. You can use different software features, including a citation checker, to track your local citations. Leverage a citation management tool in order to create a workflow to track which directories you appear on and which citations you need to clean up. You can also do a site search for your citations. You can take the below steps to do a site search:
Open a search engine
Enter "site:www.website.com [key term you want to search]"
Alter your search if necessary
The golden rule of citations is quality over quantity. Remember that while you can add citations to social platforms, business directories, websites, and more, it's important to first focus on the most valuable outlets first. Verify to search engines that your business exists with local citations and optimize accordingly in order to maximize SERP real estate for your business.