Latest Google algorithm updates:
How have the latest Google algorithm updates impacted search results?
Every year, Google updates or adjusts its algorithm hundreds of times. The vast majority of the time, the updates do not noticeably impact SERP and website owners do not even notice. However, there have been a few significant times when Google has made updates that cause obvious changes in rankings and traffic rates.
This is a basic overview of some of these major changes so you can understand how the algorithm has developed over the past few years.
Core Update (September 2022)
In September of 2022, another core algorithm update came shortly after the heels of the Helpful Content Update in the month prior. There was no information given out about this update, other than the inferred fact that it was enough changes to indicate it as a core update to Google's algorithm and to expect some changes. With it being so close to the Helpful Content Update, it's important when looking at performance that both of these updates likely are working together to help promote good content, and reduce visibility for spammy or unhelpful content.
Helpful Content Update (August 2022)
In August of 2022 Google had announced a "Helpful Content Update", which aimed to improve the standards neccesary for searchers. This was noted to be similiar to the Panda algorithm update, which impacted poorly written content that did not hold much value to the users, and were written for search engines. Sites that produced spammy content that was unhelpful would be slapped with a sitewide penalty and would affect total site performance, and not just topical areas on your site.
Google provided a list of questions to ask and how to approach writing for the user, which is essentially the same as content brief for writers, and also included some industries that it might impact more than others, including:
Online Educational Materials
Entertainment
Shopping
Tech Related Content
SEOs following Google's guidelines for years saw this as a big win, as it cuts down on spammy quality outranking thoughtful and helpful content on websites. See our Helpful Content blog post about it.
Core Update (May 2022)
Not since November 2021 was there a Core Update, so in May they rolled out the most recent update that would improve search relevancy and serve more useful content to searchers. By June 9th, this rollout was complete, and there were typical fluctations that we saw happen with this update, most notably to poor quality domains.
Product Review Updates (April, December 2021, March, July 2022)
Starting in 2021, SEOs saw a new kind of update, the product review update. The first product review update, which Google pointedly described as not a core update, was targeted at English-language content rolled out over a two-week period at the end of April. In terms of impact, the update was significant, but less significant than a core update and had the main effect of prioritizing the highest quality, most useful product reviews in the SERP (search engine results pages).
The December update followed the blueprint of the April update, ostensibly improving upon it. The timing of the rollout, which took about three weeks and concluded just a few days before Christmas, rankled more than a few e-commerce retailers.
This continued into 2022 in March and July, continuing to do minor but impactful changes regarding the way that product reviews were being ranked.
Page Experience Update (2021)
Google's Page Experience update began rolling out in mid-June after an initial postponement. The update introduced key performance metrics known as Core Web Vitals that now factor into rankings. It was long anticipated and, by design, did not result in major ranking changes. The long rollout of two-and-a-half months and plenty of time to prepare also helped. The 2021 update impacted the mobile user experience with the desktop update rolling out in February 2022.
Core Updates (June, July, November 2021)
Despite a late start, in 2021 Google followed the three core update template it established in 2020, though it could be argued the June and July updates were parts one and two of the same update. Core updates tend to roll out quickly and the three 2021 updates were no different, but many SEOs questioned the timing of the November update, which began rolling out right before Thanksgiving and continued rolling out for about two weeks right through Thanksgiving, Black Friday and Cyber Monday, many retailers biggest selling season. Google continued to offer its standard guidance for core updates.
Core Update (December 2020)
Following E-A-T guidelines is once again invaluable to this Google Core Update. Google also recommends getting to know quality rater guidelines in order to understand how Google systems work and how your content is rated. Creating informative, unique and optimized content that speaks to your readers will continue to help the rankings of your site.
Core Update (May 2020)
Even though COVID-19 hit in 2020 and businesses and sites struggled to keep up with how much more digital the entire world immediately became, Google went ahead with a huge core update known as the May 2020 Core Update. Because of the pandemic, search intent changed and Google made it easier for people to find relevant answers to their questions with the update.
Core Update (January 2020)
The January 2020 core update broadly impact search results worldwide. Because it does not target any one specific thing, Google recommends that users pay attention to E.A.T, or expertise, authoritativeness, and trustworthiness. The content that continues to align with these objectives will be the content that then sees the best rankings. Better content contributes to this superior user experience, and the easier it should be for brands to see their material rise on the SERP, regardless of core updates.
BERT (2019)
BERT – Bidirectional Encoder Representations from Transformers – is a neural network-based technique for natural language processing and has the ability to better understand the full context of your query by looking at all of the words in your search and delving deeper into the relevant information you're seeking. This update was so significant that Google needed to buy new and more powerful computer hardware to process the information from the crawl.
Core Update (September 2019)
This update appears to have been broadly targeted at downgrading sites with low-quality content as well as a rollback to fix some unintended impact from prior core updates.
Site Diversity (2019)
The Site Diversity update is an adjustment that seeks to eliminate multiple listings from the same domain from the SERP. Multiple listings are now seen less often.
"Medic" Core Update (2018)
The "Medic" Core Update was a broad core algorithm update, one of the updates that Google does several times a year. While Google did not confirm the specific purpose of this update, it had a large impact on health, finance, and your money your life (YMYL) pages. SEO experts speculated that this Google update boosted the rank of high-quality articles that offer advice on major life issues, such as finances and health.
The Google "Fred" Update (2017)
An unconfirmed algo update, Fred had an outsized impact on organic listings, with a number of sites experiencing traffic declines from 50 to 90%. The exact parameters of Fred have never been confirmed by Google, but seem to crack down on sites that emphasize display ads and/or traffic monetization widgets over content as well as making said elements difficult to differentiate from actual on-page content.
Mobile Interstitial Penalty (2017)
This SEO penalty applied to sites running interstitial ads that blocked the user's view of the content on the page. This was not a blanket penalty on all interstitials. Instead, it focused on intrusive interstitials on mobile and interstitials that require the user to dismiss them manually.
The AdWords Update (2016)
In Q1 2016, Google fundamentally changed the way that paid search listings appeared on the SERP. They removed the traditional 4-pack placement in the righthand column (where the Knowledge Graph element now appears) and integrated them into the top of the main listings. The integration trend would continue, with the icons labelling listings as paid advertisements gradually being deemphasized over time.
The RankBrain Update (2015)
When RankBrain went live, it introduced artificial intelligence to the Google algorithm. This part of the algorithm has the power to monitor user behavior and response to queries to 'learn' more about intent and the value of certain pages. It is now Google's 3rd most important ranking signal.
The Quality Update (2015)
This update, also known as Phantom II, was noticed a few weeks after the mobile update went live. This update rewarded sites that focused on the user experience and high-quality content while penalizing those with too many ads and certain types of user-generated content. Once again, thin content was hit hard. This is likely one of the reasons that thin, ad-heavy user-generated sites, like HubPages, were penalized while other user-generated sites with lots of high-quality content, like Quora, saw a boost.
The Mobile Update (2015)
The mobile update forced all sites to become mobile-friendly or risk being penalized in the SERPs. Rather than mobile-optimization being reserved for the brands at the forefront of the industry, every site needs to have a responsive version.
The Hummingbird Update (2013)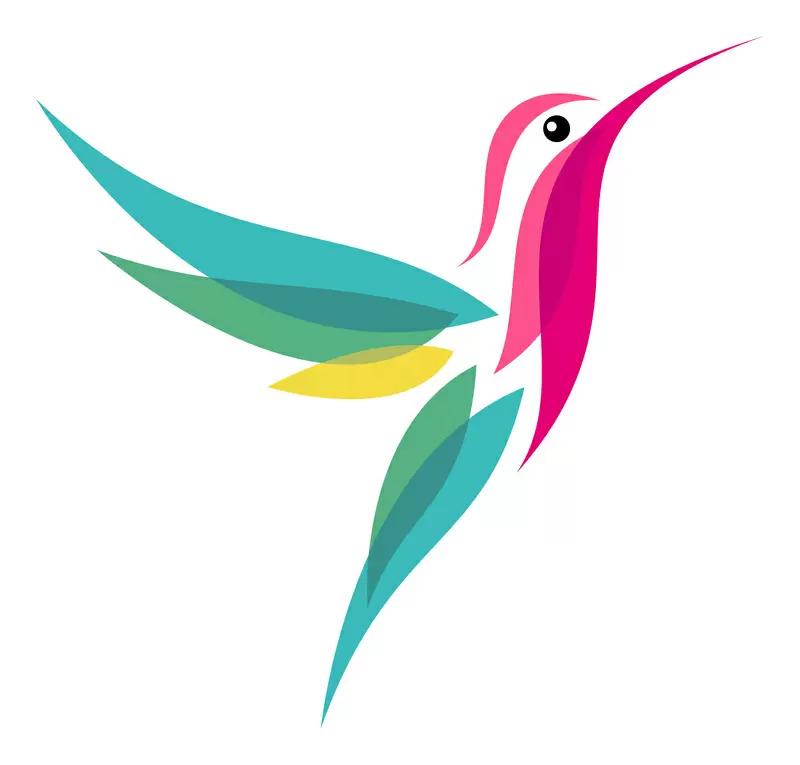 The Hummingbird update was a change to Google's algorithm to make it smarter at interpreting semantic search. It was designed to help Google better understand intent and context. This forced marketers to shift towards longtail keywords. It also encouraged marketers to develop pieces based more on user intent and needs rather than a single keyword.
The Penguin Update (2012)
About a year after the Panda update, the Penguin update was released, creating another push towards quality content. This update targeted spam by looking at backlinks. It rewarded those with quality, organic backlinks and penalized those with artificial backlink profiles.
The Panda Update (2011)
This update was first launched in 2011, but it has had several updates over the years. In the beginning of 2016, Panda was added to Google's core ranking algorithm.
Panda targets spam and weak content that does not help the end-user. Thin content, duplicate content and content with too many ads are all penalized.
How do I succeed when the Google algorithm keeps changing?
If you look at the timeline of Google algorithm changes, you will notice that there is a clear purpose and pattern. Each algorithm update is geared towards improving user experience and helping searchers find the information they need as quickly as possible. The Google updates all focus on weeding out poor content and boosting the content that fills this need.
When developing content for your site, you need to:
Think less about the search engine and more about your end-user
Create content that will engage readers at every stage of the buyer's journey
Develop a site that is easy to navigate
Use a variety of types of content, including images, videos, infographics, and text
Perpetually monitor your site so that you can identify any changes in traffic rates and correct any drops as quickly as possible.
Google's algorithm is always changing because it is trying to provide the best information as quickly as possible to its users. To keep a high SERP rank and presence no matter how the algorithm changes, create high-quality, user-friendly content.