Google reports that voice search reached 21% share of queries by 2019. Voice is riding on the explosion of mobile, smartphones, digital assistants on devices and on PCs, and smartwatches. Juniper predicts combined digital assistant prevalence to grow 255% to 5.5 billion by 2021.
The reasons for using voice search are easy to enumerate: faster, more convenient, handsfree, and typing on mobile devices is unpleasant (Thrive Analytics/LSA survey). It also helps that voice recognition has reached 94%+ accuracy, which is at parity with humans (Purna Virji Microsoft). Progress above this normal human rate will attract many more users. Learn how to optimize for voice search.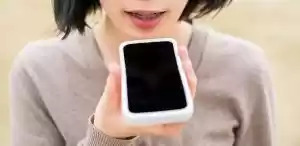 The voice search feature is growing and has exponentially grown in the last 3 years. Google Trends reports an increase in "ok google" queries from a relative base of 4 in March 2014 to 68 in 2017. That is a 1600% increase. Voice queries spike in December and January to around 98 as people buy new hardware. Voice queries are about 20% of total queries and assessed as 30X more action-oriented than text according to Mariya Moeva of Google.
Understand how to grow the user experiences on your site alongside the growth of voice search as it happens and download the full report.