The topic of press releases and their SEO value for companies in the modern digital age has evolved from popular SEO tactic to a tactic to be avoided. Google has indicated clearly that they do not value backlinks from press releases, meaning that the links to the brand website do not have a positive impact on the SEO rankings. Google finds these links unnatural because they can be controlled by the site they're being linked to.
Despite these changes, media releases can still provide value for brands. Read this exclusive point-of-view article from BrightEdge to learn about how your organization can best leverage this channel.​
Register now to read the full article.
Do Press Releases Have SEO Value?
The Panda 4.0 release had a notable negative impact on the SEO power of many PR websites, including PR Newswire. This led to the press release site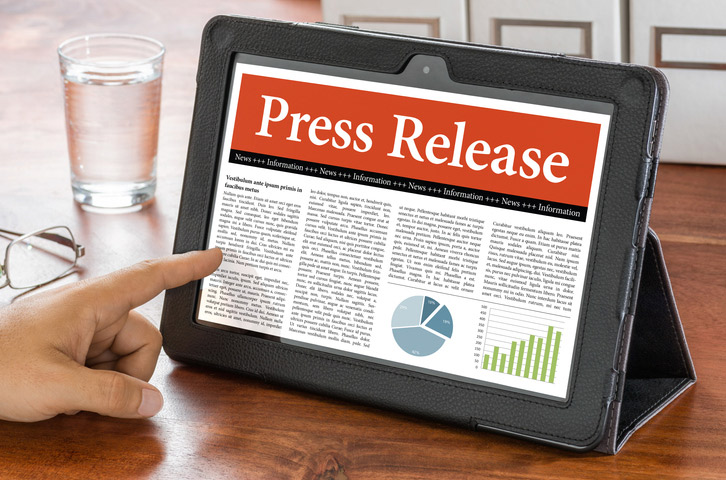 issuing new guidelines to help ensure that their site only published quality content in an effort to recover some of their visibility.
The conversation has also delved into the value of a separate media releases in the age of digital marketing and social media. Brands now have multiple platforms where they can promote themselves, including their own blogs and social media platforms. Given the followings that brands can cultivate on social media, promotions that run on these platforms can be very effective. Since these forms of promotion also take place on the web properties of the brand itself, they offer greater control over any prospect interaction that occurs as a result.
Despite these changes, press releases still can provide value for brands. Many of the reputable media release sites have significant traffic and continue to carry strong rankings online. Thus, a release on one of these sites can help bring your brand to the top of the SERP. This can be particularly helpful if you want to promote your brand for particular keywords or events for which your site does not rank highly organically. Remember also the value that backlinks offer outside of boosting rankings. Even if the backlinks in your release do not count positively towards improving your position on the SERPs, they can still help drive traffic towards your page. The fundamental rule of PR is to make sure you have something newsworthy or of value to your audience—without that you will damage your credibility and future engagement.
Should you publish press releases on the wire?
At BrightEdge, we believe that media releases continue to carry value for brands. When you construct a proper media release, you will receive a range of brand benefits, including:
Focus
Higher rankings
Traffic
Reputation
Focus: Press releases are a valuable traditional way brands define and articulate a message on a project deadline. Job searchers often check the media releases and use it as a gauge of activity and progress.
Higher rankings: Even if the links in the press release do have SEO value, the media release on the wire site can still rank well and therefore be found. This will occur because the domain authority and embedded SEO tactics of the press wire sites can be better than the site featured in the release.
Traffic: Press wire sites have significant traffic and automatically syndicate content to thousands of other sites and applications. Although Google has made it clear that they do not value backlinks from press releases the links can still help drive traffic to your page and promote social posting and sharing, providing the opportunity to engage with the audience to whom the topic and query were relevant. When you post the release on your site, the links behave as internal links to the rest of your website.
Reputation: Internet users today have access to more than a billion websites online. Just about any industry niche is filled with multiple companies competing for their share of voice. Demonstrating your authority through publications on multiple third-party pages can help boost your reputation and thus enhance your exposure and interest in the eyes of customers and prospects.
The Takeaway? Download the full POV to see the takeaway.