What is SEO?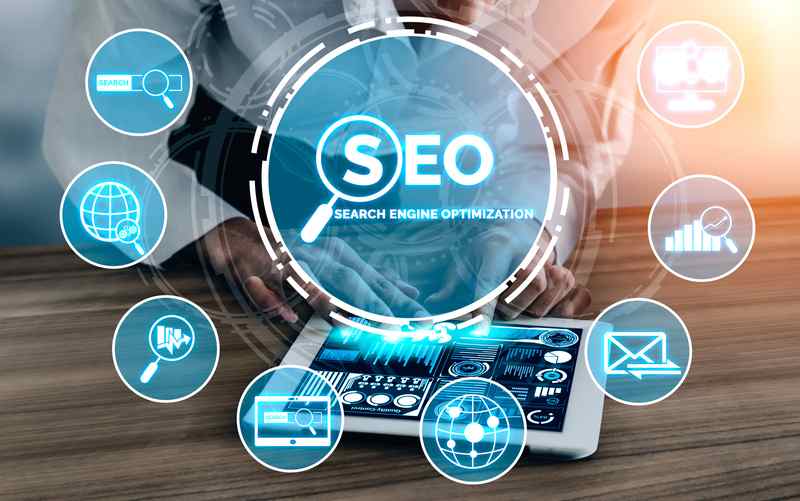 Search Engine Optimization, or SEO, is the marketing and site process to make your content more visible and interpretable to search engines and more valuable to users. When you create content that is unique, informative, educational and optimized, you will likely find your pages naturally rising in ranks in the SERPs. This will drive both new traffic and more traffic to your site.
Why do I need SEO?
Statistics show that 28.5% of users click on the first organic SERP, 15.7% click on the second, and 11% click on the third. Less than 10% of searchers click on paid advertisements. Why? Because users don't trust them. Because of this, SEO is absolutely vital to the success of your website.
Not only does SEO help the success of your site, though. Optimizing your site provides users with an overall better experience. For example, when you focus on page speed, a search engine ranking factor, Google will reward your site for loading quickly. On the other hand, search engines will also penalize your site for loading slowly. Slow loading pages, pages that don't provide valuable answers but are stuffed with keywords, an unresponsive website and more will get your site penalized and dropped in rankings via search engines.
Focusing on the overall health of your site will give search engines the opportunity to rank your pages well in the SERPs.
What is on-page SEO?
On-page SEO describes practices used on your website that users can see to attract the attention of search engines and visitors. It also includes everything involved in creating the best possible user experience for readers. Understanding on-page tactics is key to understanding SEO in general and how it works. Some best practices for on-page SEO include the following:
Write well-developed content that is fresh, original and provides real value to users.
Use the keyword in the URL, titles, subtitles, and body copy.
Write descriptive and engaging meta descriptions and titles to clarify content and encourage clicks from the search engine results page.
Use a digestible layout that makes it easy for visitors to read your content.
Work on producing fast page speeds.
Optimize alt text and file names on images that includes the topic keyword.
What is off-page SEO?
Off-page SEO refers to practices and techniques that you use to show the value of your website throughout the digital ecosystem. Off-page SEO shows search engines how your site fits with the rest of the web and how reputable other sites view it to be. Use the following off-page SEO practices to gain a leg up on your competition:
Cultivate high quality backlinks from other websites - learn how in this whitepaper.
Build internal links using the anchor text from other pages within your domain or other sites you manage.
Develop content for publications like guest blogs that you can link back to your site.
List your business in any applicable directories.
Build your social media presence.
How do I write SEO content?
Make sure your content has been developed for the user. Google is very strict with content flowing for readers. Research their E-A-T guidelines to better understand how to create content for the user, not for the search engine.
Write content that adds value to your brand. Don't just write content to write it. Write about topics your brand is knowledgeable on and become a thought leader in your industry.
Design web pages that are easy to navigate and practice responsive web design.
Use target keywords throughout the content, including the title, meta description, URL and content body.
Encourage backlinks by promoting your content on social media, developing relationships with influencers and seeking opportunities to write guest posts or articles.
Make sure your content is well connected with the rest of your website with internal links.