Topic Expertise and Google Rankings
Google's Quality Guidelines says a lot about Topic Expertise. However did you know that expertise in a topic is a sliding scale that depends on the topic?
Google's Search Quality Raters Guidelines in the section about E-A-T (3.2) advises:
"Some topics require less formal expertise."
This article explores what "less formal expertise" means for Google rank and how it applies to ranking in competitive Your Money and Your Life (YMYL) categories.
Sliding Scale of Expertise in YMYL Categories
Even within YMYL categories, there are levels of search intent within those categories where Google ranks web pages from news organizations and even a well written blog post that is supported by authoritative links from around the web.
This Google rank sliding scale of expertise is visible in the search results and it is discussed in Google's Search Quality Raters guidelines.
While the Search Quality Raters Guidelines are not a template for how to do SEO for Google rank, the guidelines do present ideas of what position Google is taking in terms of search quality.
Thus we know that Your Money and Your Life (YMYL) categories are held to a high standard. But that standard for Google rank embraces a wide spectrum, like a sliding scale, and is less strict than is generally acknowledged.
This is what it says in Section 3.2: Expertise, Authoritativeness, and Trustworthiness (E-A-T):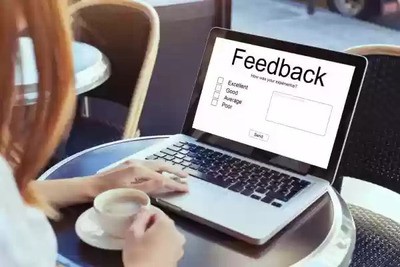 "Some topics require less formal expertise. Many people write extremely detailed, helpful reviews of products or restaurants. Many people share tips and life experiences on forums, blogs, etc. These ordinary people may be considered experts in topics where they have life experience.
If it seems as if the person creating the content has the type and amount of life experience to make him or her an "expert" on the topic, we will value this "everyday expertise" and not penalize the person/webpage/website for not having "formal" education or training in the field.
It's even possible to have everyday expertise in YMYL topics. For example, there are forums and support pages for people with specific diseases. Sharing personal experience is a form of everyday expertise. Consider this example.
Here, forum participants are telling how long their loved ones lived with liver cancer. This is an example of sharing personal experiences in which they are experts not medical advice."
Further down in that section Google advises more on Google rank:
"Think about the topic of the page. What kind of expertise is required for the page to achieve its purpose well? The standard for expertise depends on the topic of the page."
It is clear in the Search Quality Raters Guidelines (and in Google's search results) that some topics within YMYL categories can be answered with everyday expertise. There is not one standard for YMYL categories when it comes to Google rank but different levels of expertise.
It's important to set reasonable expectations for Google rank because certain queries are tightly focused on established facts. For medical queries that demand a scientific medical answer that means it's going to be held to a higher Google rank standard.
The sentence following the above=quoted passages says:
"Specific medical information and advice (rather than descriptions of life experiences) should come from doctors or other health professionals."
Which YMYL Queries Require Different Expertise?
In the medical niche, for example, certain health-related search queries do not need a health professional to provide an answer. This is true with queries that do not require medicine, medical treatment, or a medical diagnosis.

These kinds of search queries make themselves known when you see non-traditional YMYL sites ranked in the search results.
It is useful to review those pages to see what about them makes them authoritative for Google ranking. This is important because sites ranked in YMYL search results tend to have something in their background online that makes them authoritative.
What Makes a Site Authoritative?
Below is a partial list of the kinds of signals that indicate Google rank authority:
Quantity of links
Quoted, interviewed and/or cited from news publications
Quoted and linked in articles outside of the context of a guest post
Here is a list of activities that Google might not use as authority signals for Google rank but nonetheless are the kinds of activities that build authority. What's notable about these activities is that most don't require credentials or degrees.
Kinds of Activities that Build Google Rank Authority
Does the site provide an app?
Is the site publisher active on podcasts?
Has the publisher of the site published a book?
Is the site publisher active on YouTube?
Does the site publisher have an active Twitter account with a respectable amount of followers?
Is the site/page cited and discussed on Facebook?
Has the site won awards?
Is the site publisher a member of industry trade groups?
Has the site publisher spoken at industry groups?
How Do You Write for Topic Expertise?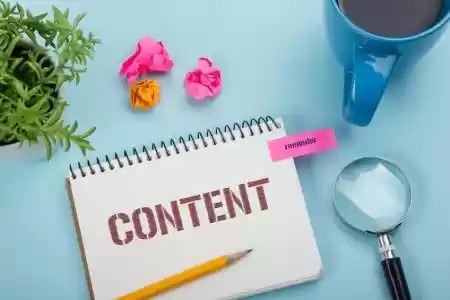 The topics covered in your web page must closely align with the topics covered on sites already shown in Google rankings. Being more comprehensive helps, but keeping your content tightly focused on the topic tends to win in the search results.
Publishers tend to think in terms of keywords and then write content related to those keywords to increase Google ranking opportunities.
Topic expertise is about focusing on answering a question, not writing about keywords. Topic expertise meets the need. Meeting that need includes answering the follow-on questions.
When someone asks A, they also tend to discuss B, C, D, and E.
Here is an example:
Question A: "How do I _______?" That can be considered an aspirational question. The searcher aspires to achieve a goal.
FOLLOW-ON QUESTIONS:
B. What are the symptoms of X?
C. What causes X?
D. What can I do to fix X?
Topic expertise is rarely about answering just question A. Judging by what Google ranks, topic expertise tends to involve answering the follow-on questions.
Achieving that topic expertise may involve several steps in a process. If so, then a section of your page should be dedicated to supplying a short step-by-step explanation.
Two Factors for Topic Expertise
There are many important factors, but two relate directly to topic expertise.
Expert author
Content addresses meeting the need that underlies the search query.
Google's Search Quality Raters Guidelines goes into granular detail on different kinds of expertise. But there are two general factors that can apply to topic expertise.
1. Expert Author
It helps Google rank if the content reflects the author's personal experience, knowledge or skill. There is a reason that on some level makes the author an expert and it should show in the content.
It pays to revisit what was quoted earlier from the Search Quality Raters Guidelines:
"If it seems as if the person creating the content has the type and amount of life experience to make him or her an "expert" on the topic, we will value this "everyday expertise..." "
2. Address the Need
Content should addresses the need, not the keyword, for Google ranking.
Topic expertise is about turning keywords into aspirations by asking, 'What is the searcher trying to achieve, what are they trying to accomplish?' Once those questions are formulated you can then proceed to writing content that helps site visitors achieve their goals and better your Google rank.
That doesn't mean being wordy. In a mobile first world, it's more important now than ever to be direct in answering the questions.
From the Search Quality Raters Guidelines:
"What makes a high-quality page? A high-quality page should have a beneficial purpose and achieve that purpose well."
Expertise-Authority-Trustworthiness (E-A-T)
Content that displays topic expertise is more important for Google rank today than ever before. Truth, accuracy, and trustworthiness are all important. But the most important Google ranking factor resides in the content itself and that's where top Google ranks begin and end.