Summer is in full swing. However, it doesn't look like the algorithm engineers at Google, Microsoft, and the like have taken this as a cue to go on vacation. There have been many important changes over the last two weeks, and many SEOs will welcome the opportunities they bring.
Here's your twice-monthly roundup of all significant SEO developments, algorithm updates, and news from the first half of August.
SEO News at a Glance
Google finishes rolling out a product reviews update, first announced in July. If you publish product reviews on your website, check that you've implemented the relevant guidance on Search Central.
Google implements several new features: "pros and cons" rich snippets, image windows in the main search engine results pages (SERPs), and AI filtering of misleading information in featured snippets.
Bing adds three annotations — pricing history, coupons, and ethical information — to shopping results.
IndexNow continues on its upward trajectory, with 7% of new URLs listed by Bing attributable to the open-source protocol.
DuckDuckGo has decided to block Microsoft trackers, likely in an attempt to protect its reputation after a tweet outlining privacy issues was published.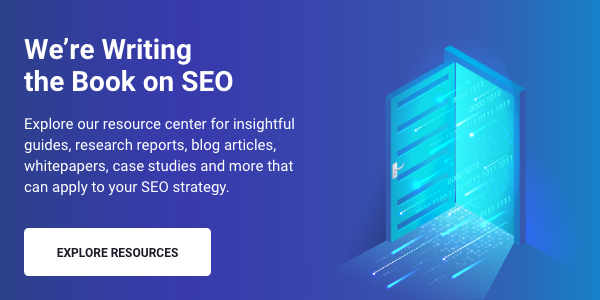 SEO News and Updates
Google Finishes Product Reviews Algorithm Update
Google has finished rolling out an algorithm update that affects product reviews, well ahead of the two to three weeks originally anticipated.
In a notification published on July 27th, Google said, "[We] Released the July 2022 product reviews update for English-language product reviews. The rollout was complete as of August 2, 2022."
If you've experienced some volatility in your rankings, the update may provide an explanation. That said, early reports indicate limited effects and only minor fluctuations. Sites hosting poor-quality content haven't been penalized. Rather, the update rewards those publishers that put out in-depth and knowledgeable reviews.
If you publish review content on your site, it's worth reading the documentation on Google Search Central. Expertise, evidence of use, and an analysis of both benefits and drawbacks are among the main factors that Google is looking for.
Google to Highlight Pros and Cons in Search Snippets
Google announced that it will start displaying pros and cons in some search results for product review pages.
The information will be presented as a rich snippet. Google has added documentation about the structured data that web admins should add to their reviews—either the positiveNotes or negativeNotes property, or both. Google will still attempt to extract relevant data in the absence of tags.
Adding the correct schema to content is a relatively small job, but may lead to an increase in click-through rates. Product pages and customer reviews will not show pros and cons in search results, and at least two positive or negative points must be included (or one of each).
Google Showing Quoted Text in Search Queries in All Snippets
When users enter an exact match search query using quotation marks, Google will show the block of text in which the quoted words appear in all search snippets.
For example, suppose you type "dog treats" into Google (with the quotation marks). You will now see that exact phrase in its original context in all the snippets for every result. Previously, this was only displayed sometimes, with a general page description used as an alternative.
Google announced the change in a blog post on The Keyword: "The snippets we display for search results (meaning the text you see describing web content) will be formed around where a quoted word or phrase occurs in a web document. That means you can more easily identify where to find them after you click the link and visit the content."
It's good to know that Google is listening to user feedback. In terms of SEO, you may see a slight fluctuation in click-through rates, although it will most likely be small.
Searchers Can Access Google Images From Within the Main SERPs
Google has implemented a feature that allows searchers to view images within main search engine results pages (SERPs) without being taken directly to the image results.
When users click an image included in the "Images for" widget, an overlay appears. Google has confirmed that the feature, which applies only to desktop, is fully live.
You may see some changes to your image click-through rates and a possible uptick in traffic from visual assets as a result of this development.
Bing Includes New Information in Shopping Results
Bing has added three new clickable pop-ups or "annotations" to its shopping results: price history, coupons, and ethical choice ratings. The features are available in the US, UK, Canada, Australia, Germany, and France.
The coupons tab lists various discounts that are available for specific products (from the merchant site), the price history shows a graph charting price changes over a given period, and the ethical choice box displays a rating generated by the fashion app Good On You.
All of these features are geared toward helping consumers make more informed choices. It's almost certainly a positive move for retailers that receive substantial amounts of traffic from Bing. It's also interesting to see how search engines other than Google are driving innovative changes.
Google Implements AI-Driven Quality Standards in Search Results
Google has introduced several quality mechanisms to filter out incorrect and misleading information from featured snippets.
Google's Multitask Unified Model or "MUM" technology is an AI-based system that processes information from different sources and in varied formats to answer complex questions.
MUM cross-references callouts (the large word or words above a featured snippet) with other sources to check their veracity. It's also possible to detect fallacious or nonsensical questions that shouldn't be answered with a featured snippet, such as, "What was Abraham Lincoln's favorite cartoon?"
Google will also add more context to the "About this result" widget (accessible by clicking the three dots next to a page title). In addition, content advisory notifications, typically displayed for fast-changing topics, will now show when Google has low confidence in search results for a query.
All of these updates are indicative of Google's broader move towards prioritizing high-quality results with a trusted provenance. As a result, SEOs that focus on meeting the criteria of expertise, authoritativeness, and trustworthiness (EAT) are best placed to thrive in this emerging search landscape.
IndexNow Responsible for 7% of New URLs Clicked in Bing
7% of new URLs clicked by Bing searchers in July came from the IndexNow protocol. This data is interesting because it illustrates the rapid growth of IndexNow. Google doesn't yet use the protocol, but it has expressed interest and is currently undertaking testing.
The benefits of IndexNow to both web admins and search engines are clear. Web admins can quickly let search engines know about new content. Search engines won't have to rely as much on crawlers, saving computing resources as a result. It seems like a worthwhile option to implement as it helps combat the inevitable expanse of the internet, and more computing is needed for crawlers.
If you're not already using IndexNow on your websites, there's no time like the present to implement it. There are several simple integrations available and adding it to a CMS like WordPress takes minutes.
DuckDuckGo to Block Microsoft Trackers
DuckDuckGo has announced that it will block Microsoft trackers after receiving a wave of criticism in relation to semi-opaque data-sharing practices.
Privacy researcher Zach Edwards tweeted in May about how the search engine was transferring data to some Microsoft-owned properties via its mobile browser, initiating an immediate reaction from users and industry experts.
After a somewhat dismissive initial response, CEO Gabriel Weinberg pivoted to apologize and say that DuckDuckGo will be updating all of its blocking scripts to include Microsoft trackers, the only company with which it had a "get out" agreement.
And that's all, folks! To round off, here's a little SEO joke. What do SEOs wear when they go swimming? A pair of Googles.
Recent Posts on the BrightEdge Blog