What is paid distribution?
Paid distribution means using various platforms and networks to promote content. This sponsored material might appear in locations, such as a part of newsfeeds on social media sites or after articles on various publications.
It is all about content
Content. Content. Content. You hear it across every marketing department lately. There's writing it, optimizing it, sharing it on social and other mediums and tracking it—but how can you maximize your content's reach? In addition to SEO, a strong paid distribution system can bolster your results.
Distribution system
Once you have produced high-quality, data-driven content using the concept of the marketing funnel, you need a distribution system that will get that content in front of the intended audience. Without a strong distribution system, it does not matter how relevant, insightful and engaging your content is, few people will read it. Content distribution is not about pushing your material in every direction possible, just hoping that someone will see the piece and respond to it. Instead, it is a process of learning exactly how to reach your prospective clients-- where they are and the types of content they appreciate.
Paid distribution has begun to replace previous techniques, such as banner ads, in the minds of some. Marketers have realized that customers have little interest in engaging with flashing ads and are instead intent on self-educating, building relationships with trusted sources, and remaining in control of the first portion of the sales cycle. Paid distribution accomplishes the goal of engaging potential customers while they are on other sites, while also bringing in leads through thought leadership and relationship building.
There are a number of different options available for paid content distribution platforms that you need to investigate before making a decision to work with a particular platform. You will have choices both on various social media sites as well as through prominent publications with third party platforms.
Understanding the most prominent paid distribution options
Distribution networks
Outbrain Outbrain is a very popular paid distribution platform, as it works with a variety of high-value publications, such as Time and Slate. It provides recommendations to readers for more content based on what they have read. Marketers and readers themselves appreciate the efforts made by the network to control the quality of the content it promotes. Readers do not have to worry about being subject to spammy links, which in turn raises the reputation of the recommendations, encouraging more people to click. The platform claims to provide more than 6 billion recommendations every day to interested readers.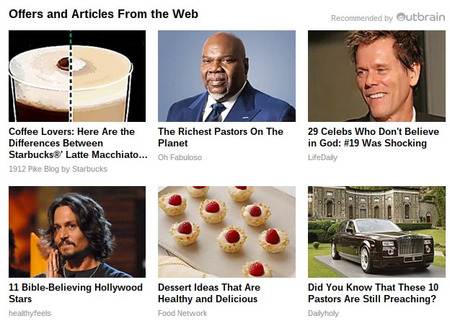 Nativo
Nativo is a native-advertising platform. Native advertising describes taking content and sponsoring it on sites that are similar in terms of style and type of content. This system purports to generate up to an 82 percent increase in brand lift, but the system does have a reputation problem: many customers simply do not trust this sponsored content.
Nearly 54 percent of respondents to a Contently survey said that they generally do not trust sponsored content, regardless of the platform or the brand, while less than 5 percent said that they generally do trust sponsored content. This distrust is likely due to feelings of a lack of transparency for readers. These visitors often feel tricked when they read articles that were sponsored when they did not realize that the content was not from their intended brand. Nativo and marketers must work to conquer the distrust that seems to be hindering the full potential of this marketing style. See the example PROMOTED article below.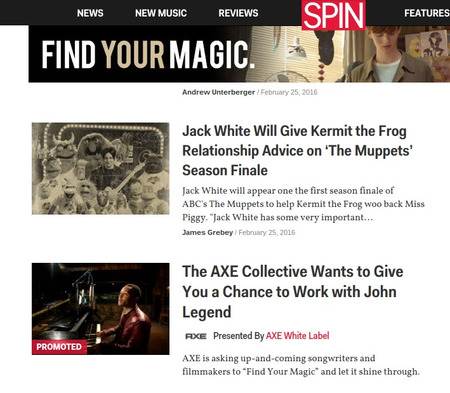 Taboola Taboola is similar to Outbrain in many ways, although it is slightly cheaper on average and works with different publishers. This site already provides video recommendation services. Overall, Taboola claims to provide over 300 billion recommendations to 550 million unique visitors each month. See the articles below and note the small "Promoted Links by Taboola" in the upper right corner.

Social media options
Facebook Sponsored Posts
With Facebook Sponsored Posts, you can use the incredible wealth of data available through the social media giant to target people based upon precise criteria, such as their age, location, and interests. These posts are also capable of being shared like any other type of post (to Facebook this is called a Boost Post) which means that promoting quality content can widen your audience even beyond your predetermined parameters. There is a little bit of guesswork with regards to identifying the right people within their respective organizations as you could end up displaying your content to those who have limited buying power or are not in the right department.
Given the enormous audience available on Facebook, however, most brands find this to be an effective means of reaching their followers and growing their audience. Note the very faint "Suggested Post" in the upper left.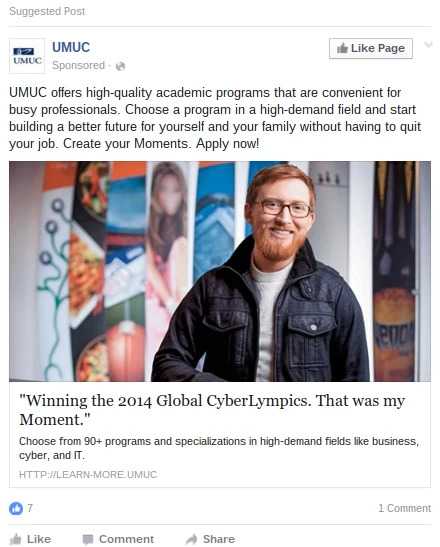 LinkedIn Sponsored Updates
LinkedIn Sponsored Updates are generally significantly more expensive than Facebook, but they also offer a distinct advantage: Since this platform is geared towards professionals, you will be able to target readers based upon job titles and companies. This can improve your ability to refine your audience.
The goal on LinkedIn is not to get broad audiences, but to get precise, narrow audiences of the exact people most likely to be interested in your content. See the "Sponsored" upper left.

Promoted Tweets
Marketers often like promoted tweets because they blend in with the rest of the Timeline. Although they are still labeled, they do not stand out as sponsored content, making them stealthier for many readers. You can also target people based upon what they are talking about, such as a commercial, in real time.
On the other hand, Twitter does not make it easy for you to track actual clicks, as any interaction with a post, such as clicking on an image, is counted. If you want to track only clicks that go through your links, you will have to use the analytics available through other means. Note the faint "Promoted" in the bottom left.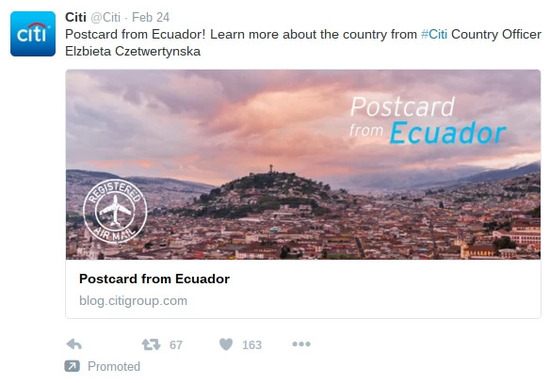 How to maximize paid distribution efforts?
Develop high-quality, data-guided content that you can be confident will engage your intended audience.
Select paid distribution platforms based upon where you expect your audience to be. For example, if you are targeting millennials interested in TV shows, Twitter will likely be an excellent option. If you want your marketing article read by those who also read Entrepreneur, then Nativo might be a good choice.
Set goals and budgets before you begin so that you can gauge your success and do not have to worry about using your entire budget in a single day.
Use A/B tests to see how well different headlines and titles perform on your chosen distribution networks.
Measure ROI through bounce rates, click-through rates, page visit duration, engagement and leads. See which types of content and which platforms are working best for you. BrightEdge customers can import the data as Paid channel and view in the Total Conversions by Channel reports. Use this data and information to optimize campaign performance.
Paid distribution can be an excellent option for many brands to help them get their content in front of the intended audience and attract the desired attention to the material. When used in conjunction with the rest of a developed distribution system, you can build an audience, increasing brand reach and awareness. This will lay the foundation for your organizational growth.