Drove BrightEdge to an international content marketing juggernaut in 8 years

We're proud to announce that BrightEdge CEO Jim Yu achieved semifinalist status in the 2015 E&Y Entrepreneur of the Year award program for the Northern California region. The program recognizes entrepreneurs who demonstrate excellence and extraordinary success in areas such as innovation, financial performance and have a personal commitment to their businesses and communities.
Despite this year's fierce competition, Jim was recognized by a panel of independent judges for BrightEdge's standout performance and leadership in the market. This year, the awards program received 100 nominations. The program is now in its 29th year and has expanded to recognize business leaders in over 145 cities across 60 countries worldwide.
Jim, alongside co-founder Lemuel Park, recognized 8 years ago the industry-wide need for technology that optimizes content and increases its visibility. At that time, the notion of earned traffic was a relatively new one, but BrightEdge was ahead of the curve in recognizing the major shift from traditional advertising to brands becoming their own content publishers. Predicting the rise of content marketing led Jim and Lem to bootstrap BrightEdge from the ground up with only a few servers from Jim's kitchen table in 2007.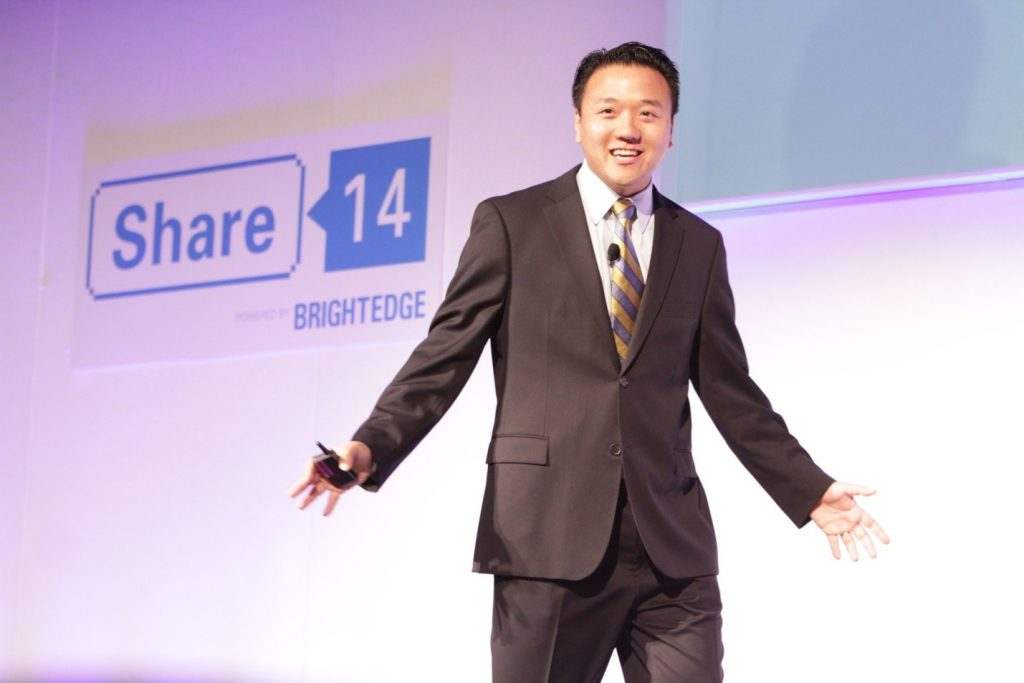 Today, that vision has become a reality. The market is more competitive than ever before and continues to change, posing constantly shifting challenges for marketers. Content marketers today are up against millions of posts, tweets and search queries every single day, and brands face a content battleground in which they must fight for consumer attention.
Jim's vision and entrepreneurial spirit has allowed BrightEdge to lead marketers to "victory" with technology that intelligently informs every piece of content created and published. Jim has been behind all of BrightEdge's most useful innovations, including Page Reporting, Data Cube, Secure Search, and the complete Mobile Solution. With a keen focus on customer success and optimizing performance, BrightEdge has helped thousands of brands tie their content strategies back to their companies' bottom lines and drive measurable business results.