Google Local optimization underlies a strong online strategy for any business with a physical presence or storefront. An estimated 73 percent of online activity relates to local. In other words, people regularly use the internet to find information about businesses and other places of interest around them.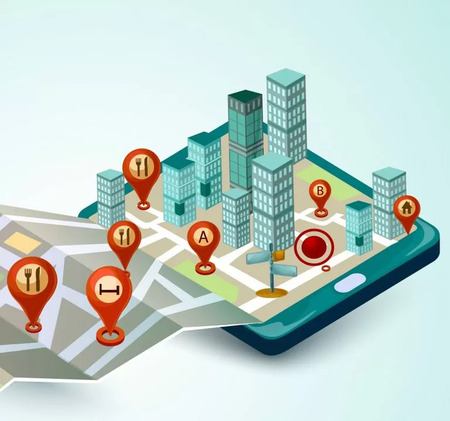 What brands should pay even closer attention to, however, is the impact of these local searches on business. Customers look for local information throughout the buyer's journey, and when they reach the conversion point, local searches are twice as likely as non-local searches to result in a purchase. In fact, an estimated 78 percent of local-mobile searches resulted in a purchase often within a few hours.
For brands to succeed on a local level, they need to prepare for their regional audience. Even if you regularly work with people well outside your geographic area, failing to optimize for the local users will hamper your reach, reputation, and business growth.
What is Google Local?
Google Local involves making your page more locally relevant for users looking for businesses or places of interest that are geographically near them. This refers to queries such as "SEO companies near me" or "pizza places open now".
When people conduct local searches, Google will currently present to them three main businesses, which are featured on the local 3-pack. These three businesses are at the center of the page with their name, address, number of stars, and a photo, immediately drawing the eye. Underneath these results, users have the option of clicking to see more businesses or just scrolling through the organic results. The high-profile location of this 3-pack makes it particularly important for those who want to optimize their content for local search.
Optimizing your content for Google Local, therefore, means designing your site and your Google+ page to improve the frequency with which you appear in this 3-pack and the positive impression you make upon users who see it. As in all SEO efforts, high rank means awareness and traffic and an implied endorsement from Google.
How do I succeed with Google Local?
Pay attention to the NAP
The NAP refers to your name, address, and phone number. Google wants to see businesses that keep this information consistent across all websites and listings. When the NAP is consistent, the search engine can be confident that it is displaying the right information to users on the SERPs. Google wants to provide its users with an optimal user experience, and inaccurate information would confuse people and detract from this goal.
Every time your name, address, and phone number are written online, it can create a listing in other directories. Regularly monitor the web for mentions of your brand and reach out to sites to correct any incorrect information. If you find one that needs to be updated, look for the "Claim this business" or similar link to update and control the information,
You want to create your own listing on the various popular online directories, such as Yelp, to ensure that they receive the right information. Style the name of your brand always the same way, ensuring consistency with 'and' versus '&', for example. When your NAP is consistent, it can influence the performance of your brand properties on Google Local by as much as 16 percent.
Fill out your Google+ business profile thoroughly and correctly
Google Local pulls from your Google+ business profile when creating your listing for the local 3-pack, so you want to make sure that you pay attention to how your brand is presented on the popular social media platform. Therefore, fill out your profile thoroughly and correctly. This means paying attention to the categories you select to ensure that they accurately reflect your type of business. Use keywords when describing your brand, including both your products and services as well as your location. One study found that using notable keywords, the right categories, and being located near where the person performs the search can impact your performance in Google Local by as much as 19.6 percent.
Attract reviews on Google
Reviews can be very influential on the results that you are listed for as well as the amount of attention your listing receives. As an example, here are the results from the query 'pizza near me'.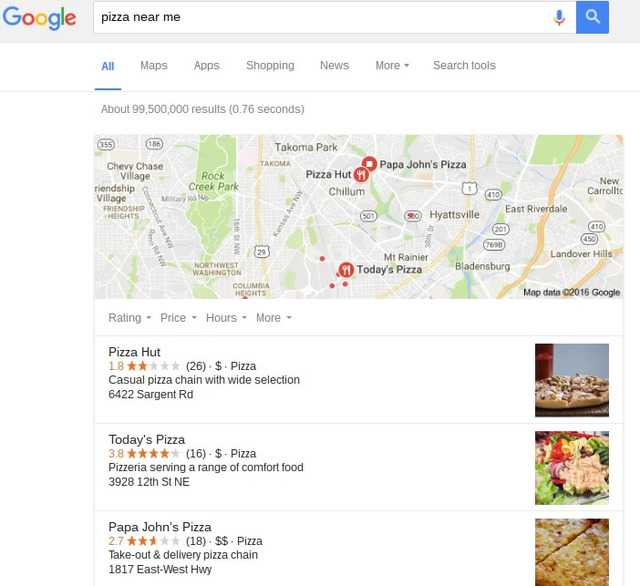 Then here are the results, 'best pizza near me'.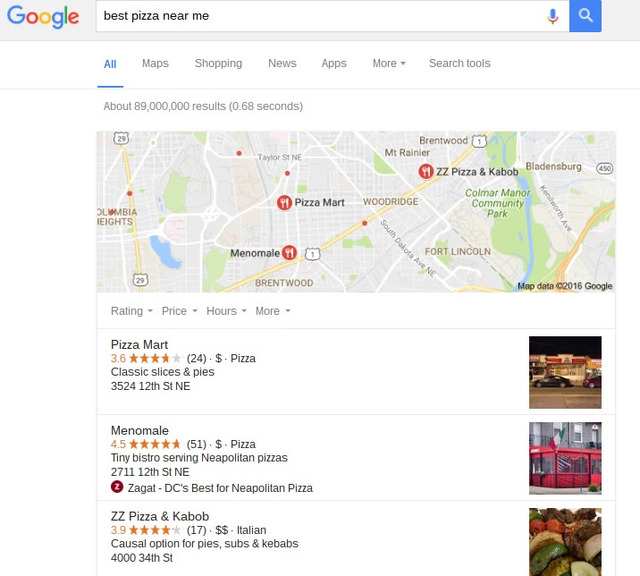 According to Nielsen, 92 percent say that they trust earned media, such as reviews from friends or family, more than all other forms of advertising. The reviews on your website might not be from someone that a particular user knows personally, but they do offer third-party validation of your brand and can help you lay the foundation for building a relationship of trust.
There are a few ways that you can encourage your customers to leave you these valuable reviews. Consider:
Letting customers know after they make a purchase, such as in a follow-up email, that reviews are appreciated.

Include links to your Google+ profile on your brand's correspondence, such as emails and newsletters.

Invite people connected to you on Google+ through your circles to leave you reviews.
How BrightEdge can help with Google Local
As you begin to develop your optimization for Google Local, use a platform with the ability to help you throughout the process. BrightEdge has numerous capabilities for businesses interested in growing their local audience.
Content creation
The BrightEdge Data Cube will help you uncover local keywords that you can use throughout the optimization process. For example, your local keywords can be used to produce content that is geared towards your local audience. The keywords can also be used in your brand description on Google+ and your website. This will help you improve your relevance to your local audience, and appear higher on organic queries.
Creating local keyword groups
As you uncover the important local keywords that you want to optimize your site for, you can create a keyword group to use to track your progress. You can create charts that monitor the correlation between your local keywords and the brand's growth and revenue.
Monitoring your appearance with Google Local searches
When you open the BrightEdge Data Cube, you can also perform a site analysis that will enable you to see how your site is performing in the universal search results. You can also narrow your data down to show just how you appear in local 3-packs. This will allow you to see your progress and the keywords for which you are successfully appearing in these local searches. You can then do the same for your competitors to gauge their progress as well.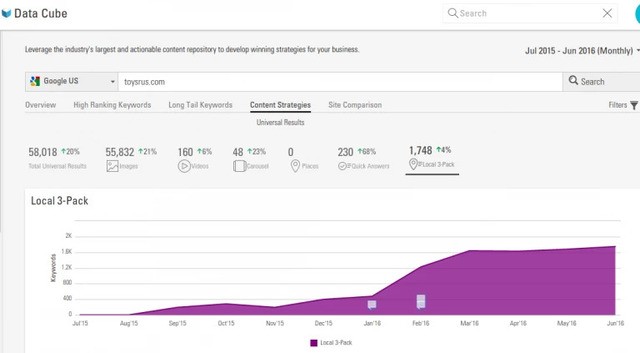 Local search engine insight
BrightEdge also provides local SEO support for more than 100 cities throughout the US and around the globe. You can use these Google local tools to look directly at your search performance and that of your competitors in your targeted geographic area.
Google local is a powerful means of reaching out to the customers in the same area as you. Customers often like to do business with those in their region, so optimizing your page to meet these customers can help you grow your business and improve your reputation.