Google and the Micro-Moment
Whether it's spontaneous curiosity or the need for insights to support a decision, consumers now rely on mobile more than desktop in their quest for information. Google has defined this new search behavior as the micro-moment: critical moments that, when added together, drive greater engagement across the customer journey. With this in mind, content creators no longer have to guess at the types of content that will resonate with audiences, or risk sharing content that fails to engage. Instead, the most successful content creators utilize rich data about each micro-moment, including insights on search intent and context, creating experiences that satisfy each customer at a specific point in their journey.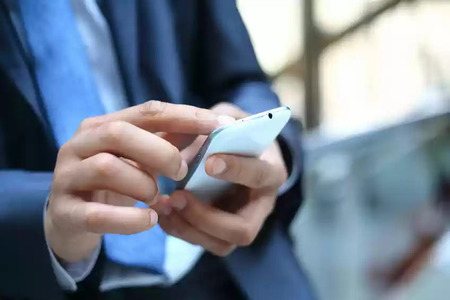 Accelerated Mobile Pages (AMP) Project: Creating Frictionless Micro-Moments
Increasing reliance on mobile has also raised expectations for immediate results. When pages load slowly, they are often abandoned as the searcher seeks out the next-best content that quickly and effectively meets his need. In response to this, Google announced the Accelerated Mobile Pages (AMP) Project, an open source initiative designed to help publishers build light-weight web pages that optimally perform on mobile search. Publishers should AMP-enable their content in order to deliver a high-quality experience for mobile searchers. These improvements can help secure better placement on mobile search results which helps mobile users more quickly and easily find and access the publisher's content. The benefits of AMP-enabling content can be observed in the Top Stories section, a carousel of up-to-the-minute news appearing at the top of mobile results pages for relevant searches. This universal listing fulfills the "I-Want-to-Know" micro-moment: an in-the-moment search for knowledge. AMP-enabled content, as designated by the lightning bolt symbol and acronym shown below the story title, is eligible to appear in this prime section on mobile results pages as one of the first news items a mobile searcher sees.
BrightEdge Drives AMP-Enabled Top Stories for I-Want-to-Know Micro-Moments
To help publishers deliver stand-out experiences optimized for mobile, BrightEdge is the first platform to identify keywords where Top Stories and AMP-enabled content appear. Going a step further, BrightEdge also shows how content is performing for these search results. With this insight, content creators can easily see where their content aligns with what mobile searchers are looking for--and where they are missing the mark.
In order to qualify for placement in Top Stories and align with the experience searchers want, the platform also highlights for publishers where AMP-enabled content is preferred. For these micro-moments, publishers can see where their web pages are currently AMP-compliant, and where there is opportunity to optimize with AMP. These actionable insights help publishers focus on the highest impact AMP-enablement activities to optimally align with search intent.
BrightEdge customers can drive major business impact with these new metrics by leveraging them with StoryBuilder dashboards to show how AMP-optimization in I-Want-to-Know micro-moments results in greater traffic, conversions and revenue. Within Keyword Reporting, customers can identify critical gaps in AMP-compliance to prioritize optimization activities with the greatest impact, driving prime placement in Top Stories and other AMP-enabled search results aligned to what consumers are looking for. Customers can also customize Anomaly Detection rules to receive automatic notifications on significant content changes, such as when AMP-compliance drops to unacceptable levels or when Top Stories now display in search results for targeted keywords. These new capabilities help SEOs and digital marketers develop a high-impact mobile strategy, aligning their AMP-optimization efforts to the micro-moments where searchers will experience the greatest benefit. BrightEdge customers will receive this new functionality in August 2016 at no extra charge.