Characteristics of a species evolve out of necessity over time. For example, did you know that the shape of the human face may have evolved to protect itself from injury specifically coming from a fist?
The evolution of SEO has brought about changes for Marketers' roles too, sometimes in a violent fashion – like when Google unleashed secure search at 100 percent in 2013, stripping search keyword data from Web analytics. This forced many marketers to find new ways to ensure brands were creating relevant experiences for Web searchers, with the focus going away from the just the keyword to the page level and its content.
But this evolution of SEO isn't gradual like the human kind. In SEO, things can change overnight, and marketers must adapt in fierce fashion to stay relevant in their own ways.
When we surveyed brands for the 2014 Search Marketer report, we found that marketer roles across 8,000+ global brands were in constant change. Sixty-one percent of those surveyed for the report said there was a promotion on their team in 2013. With those promotions, 79 percent added more responsibility to their roles.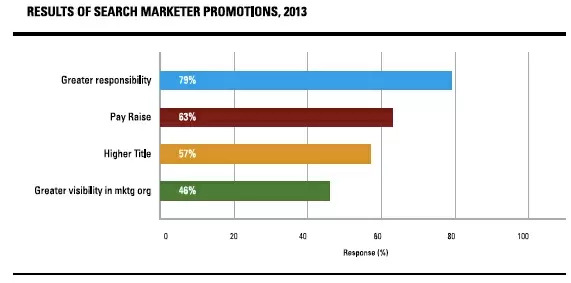 At BrightEdge, we promoted 23 people in Q1 of 2014 alone. Pay raises for marketers who evolve their roles is competitive, too. Data from the Search Marketer survey showed more than half who received a pay raise saw a 10 percent to 25 percent increase.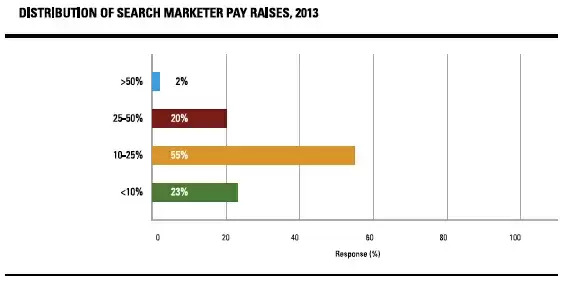 That said, who are the people behind this evolution of SEO, and what makes a great marketer in today's professional world?
Survival of the Fittest
In the evolving world of digital marketing, only the strong survive. In a May post by BrightEdge CEO Jim Yu for Marketing Land, we heard from Kirill Kronrod, senior global SEO manager at Adobe Systems, who had a few things to say about what makes SEOs relevant today.
(P.S., If you haven't read Kirill's fantastic guest post on how Adobe approaches its enterprise SEO, check it out on our blog).
No. 1, said Kirill, was analytical skills. "For larger organizations, we really need to understand the numbers," he said. Technical SEO skills are a must, he added, as well as other attributes like the ability to prioritize projects by the impact they may have.
And sometimes, it's about possessing the right skill set for in-demand positions. BrightEdge's Emily Alojado, senior recruiter of marketing and product, says anything "demand generation"-related is hot right now.
"This includes hiring experts with experience in building and helping to build a lead gen program from scratch, along with experience in one or more specific channel."
Some highly desirable aspects for a demand gen role, says Emily, include:
Experience building a demand/lead gen program from scratch to drive growth and profitability across all digital channels.
Strong expertise in performance marketing through campaign launch, execution, optimization and analysis.
Experience in building and growing the email/CRM channel to deliver awareness, demand generation and customer satisfaction.
An SEO expert to drive traffic through organic search, and devise a strategy around online customer acquisition.
Speed Up Your Evolution of SEO
Both marketers and brands rely on progressive skills and minds to keep up with the evolution of SEO. Right now, we're in a place of melding, where traditional marketing-communications skills and creativity is blending with technical SEO and digital analytics.
To continue to evolve, marketers should focus on and brands should hire for specialized skill sets. Generalists are great for certain roles on a marketing team like support but as we all know, each channel in digital marketing can be a full-time job.
Marketers that are able to forecast the evolution of SEO and digital marketing, and hone in on a skill set to prepare for that, will be ever in demand. And, the brands that hire them will win.
By the way, BrightEdge is hiring marketers now. Check out our careers page to become a part of the evolution of SEO.