I have worked for many companies, small and large, and have never experienced such a tight-knit culture as I have with BrightEdge. The very fiber of the company is built on the relationships you will form and the bonds that will last a lifetime.
BrightEdge offers tons of team-building activities from Thank You Thursdays to happy hours to company lunches to Halloween and holiday parties!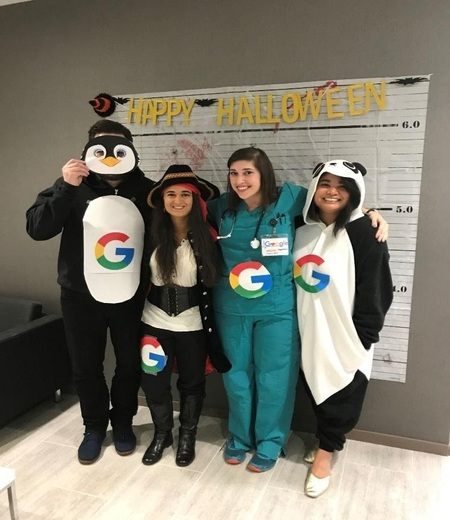 Thank You Thursdays allow you to show appreciation for your fellow colleague by just dropping a note card to let someone know you are thinking about them. The company gatherings give you the opportunity to interact with other teams that you would not typically see on a daily basis.
At BrightEdge you truly feel like you are a part of something revolutionary. I constantly brag about our brilliant technology, our internship program, and fantastic leadership team. I have such pride coming to work each day knowing that I am making a difference and not just another cog in a wheel.
Diversity in the workplace:
BrightEdge is committed to diversity and a work environment that promotes acceptance, respect, and teamwork. When different minds come together to achieve a common goal the result is monumental, and everyone feels appreciated for their contribution to the company's success.
BrightEdge truly cares about their employees and takes an interest in what is going on in your life even outside of work; I recently signed up to run the New York City Marathon with Team For Kids, and BrightEdge employees went above and beyond by contributing to my TFK fundraising page.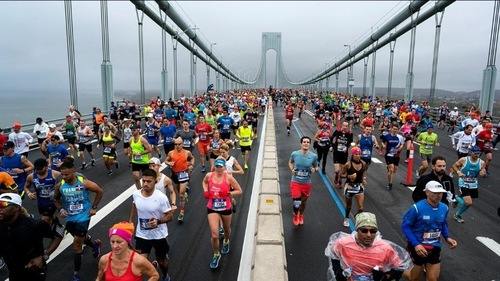 "Funds raised by Team for Kids members support Rising New York Road Runners, NYRR's youth program and events platform. Through school-based programs, youth events, and a collection of digital resources, Rising New York Road Runners brings free running and fitness programs to students across the country.
Team for Kids funds help support programs for nearly 250,000 children nationwide, including 125,000 in New York City's five boroughs. These programs help to build students' motivation, confidence, and desire to be physically active for life.
Since 2002, Team for Kids members have raised more than $74 million dollars.
Funding helps pay for training for teachers and coaches, most of whom are volunteers; program and practice supplies; and student incentives.
For most of these kids, running with an NYRR program is their only opportunity to get exercise or play sports. NYRR youth programs have been recognized by Partnership for a Healthier America as a leader in the fight against childhood obesity and health issues."
I have never worked for a company that goes above and beyond for their employees like BrightEdge.
Being a part of the BrightEdge family is a truly wonderful adventure, professionally and personally. I really love coming to work each day and feeling like I am part of such a great journey.