Find a company that allows you to grow as an individual
By Rylie Miller
Falling in love with a job description and going through the internship application process produces a variety of mixed emotions. Rapid-fire emailing, preparing for interviews, hopeful responses inviting you to the next round of the application process, and devastating rejection letters can summarize the progression of the internship search.
After months of applying to countless positions and only hearing back from a handful, one particular position and one specific company stayed at the top of my list: BrightEdge.
Out of all the companies I applied to, BrightEdge was not only one of the friendliest, but kept me completely in the loop about my application status. I was ghosted by a few companies, leaving me in the dark about where I stood. With BrightEdge, I was constantly aware about where I was throughout the entire process.
When I found out the position was mine, I was overjoyed. I finally saw the results of my hard work and patience show and was eager to begin working and learning more about and alongside BrightEdge. Though I did have my hesitations about entering the office and putting my skills to the test, I knew I was on my way into something great.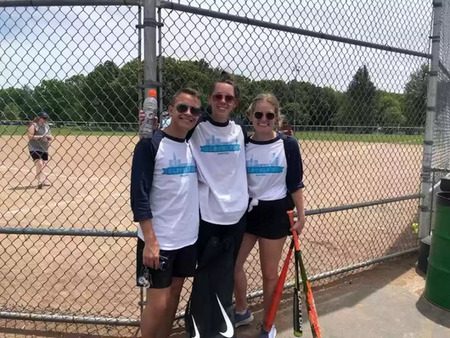 In just one month as an intern at BrightEdge, I have not only learned about the SEO marketing industry, but I've learned more about myself as an individual. Throughout all the projects I have been assigned and completed, the people I have encountered, and the knowledge I have acquired every day has pushed my limits and helped me set new goals for myself. This experience has already taught me so many lessons that will always stick with me.
Making the most of your internship
Give yourself some credit. Something I have always struggled with was giving myself the recognition I deserve. I've learned to celebrate the small achievements that occur daily. It gives me a sense of belonging knowing that I am succeeding in the work I do, especially if it was challenging. The position was given to you for a reason.
Take on new challenges. Expand your knowledge and learn new skills. Internships are learning opportunities; take advantage of the people you will meet and what they will teach you. I've been handed a variety of different assignments in my short time at BrightEdge, some I had prior experience with and others were completely foreign to me. Accepting these challenges and navigating them on your own will not only help you grow as an employee but serve as lessons that will stick with you for the rest of your career.
Appreciate constructive criticism. It's never a good feeling knowing you did something wrong or didn't meet the right guidelines. But again, internships are learning experiences. Instead of taking criticism the wrong way, manifest it into something greater. Have an open mindset when it comes to getting your work analyzed or having to follow new guidelines you may not necessarily be accustomed to or familiar with. This will allow more room for growth and versatility in your work. Asking for help can never hurt you, only set you closer to achieving your goals.
Make friends. Waking up early and commuting to the office is already a process in itself. Coming into an office and keeping to yourself makes the time seem like it's only going slower. Forming new relationships with those you encounter in the workplace will not only make the day go by faster but make coming into the office more enjoyable. They make great brainstorming partners, advice givers, lunch company, and moral supporters.
"Coming in as an intern to BrightEdge was super intimidating and sitting in the back corner didn't help with meeting people," Digital Marketing and Events Intern, Hollie Mocsiran said, "Through my job as the Events Intern, I had the opportunity to work on the Corporate Challenge. At first, I was just seeing names of employees but had no idea who they were until I started talking to everyone to put face to the names. I got to participate in one of the events as well! Since then, the office has felt so much more welcoming"
Make the most of your time. Show up and stand out. Invited to sit in on a meeting? Go. Have the opportunity to network with employees or executives? Go. Time is precious, and it moves quickly. Take the time to get the absolute most out of your summer and time with whichever company you're with. BrightEdge has created and implemented a work-hard, play-hard mindset that allows employees to perform to the best of their abilities but also to bask in the fun, positive office culture.