BrightEdge receives numerous questions from both clients and non-clients on a daily basis. These come in from a number of different places including customer support, social media interactions, and our BrightEdge Certified community forum. One of the most common asks we get is for guidance on how to perform any number of complex tasks related to SEO, content, and digital marketing disciplines.
The reality is that many of these tasks are dependent on internal and external factors that are unique to your brand. That said, there are certain guiding principles that can any organization can adopt. Integrating these into your process can help ensure that they're adopting and implementing these SEO and digital initiatives effectively.
In response to this challenge we've created a new series of BrightEdge SEO checklists designed to walk marketers through many of these complex SEO, content, and digital processes. Below is a selection of a few of the SEO checklists we've rolled out this year.
Content Funnel Mapping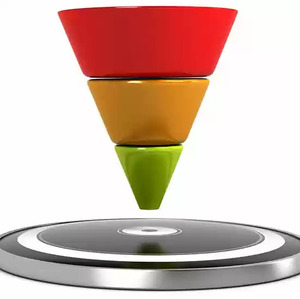 Sometimes simply getting content finished and out the door is the greatest challenge. For organizations who have already reached a higher level on the SEO maturity model, however, the hard part is not establishing content cadence.
Instead, the difficulty is in fitting all those disparate types of content into a conceptual model that speaks to various audiences based on where they are in the sales funnel.
Top of funnel (TOFU), middle of funnel (MOFU), and bottom of funnel (BOFU). These SEO checklists help readers to get started learning which content types best align with certain sections of the funnel.
View the BrightEdge content funnel mapping SEO checklists
"Why SEO?"
The power of SEO is self evident to the people who work on it on a daily basis. That's not the case for everyone else, however. SEO evangelism can become and often is a necessary part of the SEO's role within the enterprise.
We put together these SEO checklists as a guide to structuring your argument in favor of SEO strategy in a way that will resonate with your stakeholders.
View the BrightEdge "Why SEO" SEO checklists
Webinar Marketing
Webinars have become one of the most potentially powerful ways for brands to establish a direct connection with both customers and future sales prospects. They're also one of the most challenging asset types to get the ball rolling on, though, requiring a whole host of content ideation as well as technical and logistical coordination.
Our webinar SEO checklists is designed to help you wrap your head around the baseline requirements for an effective webinar campaign and let you take it from there.
View the BrightEdge webinars SEO checklists
Site Migration
Hosting your site on an HTTPs domain is not a nice-to-have feature, it's one of if not the most important baseline SEO initiatives for any brand moving forward. Not only do a number of search engines favor HTTPs sites in search results, Google has publicly stated that sites not on HTTPs will be labeled as "not secure" in the SERPs.
If you're a brand whose business in some way relies on the exchange of customer data through your website and you're not on an HTTPs domain, this is a do-or-die moment. The BrightEdge HTTPs site migration SEO checklists will guide you through this highly complex process.
View the BrightEdge HTTPs SEO checklists