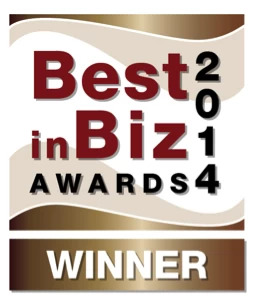 We are proud to announce that BrightEdge Community Edition has been named a Bronze winner in the Enterprise Product of the Year (Software) category in Best in Biz Awards 2014. The Best in Biz Awards is the only independent business awards program judged by members of the press and industry analysts.
BrightEdge market leading innovation recognized by press and analysts
Winners of Best in Biz Awards 2014 were determined based on scoring from an independent panel of 53 judges from highly recognized newspapers, business, consumer and technology publications, radio outlets, and analyst firms. The panel included contributors such as AdWeek, Entrepreneur, eWeek Channel Insider, Inc. Magazine, Information Week, MarketingProfs, MediaPost, Silicon Valley Business Journal, Venture Capital Journal, Wired, Xconomy and ZDNet.
"We are delighted to have received such a prestigious award. At BrightEdge, we're deeply committed to supporting the entire marketing community and progressing the future of the industry. This Enterprise Product Award is testament to the fact that BrightEdge is founded on a culture of innovation, enabling us to support content marketers with each technological advancement and trend" -Brad Mattick, VP of Product and Marketing, BrightEdge
About BrightEdge community edition
Understand consumer demand and the competitive landscape for any web content - for free
At BrightEdge, we build technology in lock step with other Silicon Valley innovators like Facebook, Google and Twitter. In order to ensure the lasting success of content marketing as an industry practice, and to show our commitment to the growth of the community, we are making our powerful content technology available to marketers at no cost. Community Edition is a powerful and easy-to-use new product from BrightEdge. Featuring the power of the Data Cube to go, now you can find out where the fish are before you drop your content line in the water. BrightEdge is making Community Edition available for free to help the content marketing community take advantage of our most powerful technology – to go. Community Edition tells you how many people are searching for a topic or what topics your competitors are creating content around. Marketers can use it to:
Find high-volume keywords
Discover untapped longtail keywords
Understand rich media strategies of any site
Improve the readiness of the content before it goes live
BrightEdge Community Edition is convenient Chrome plug-in that will make it easy and fast to analyze the page and domain of any site you visit.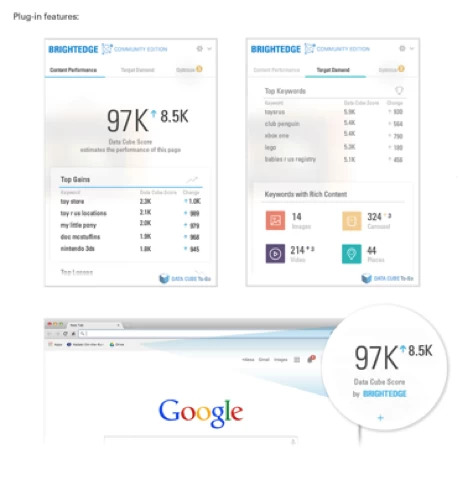 Due to high volume of demand, BrightEdge Community Edition is being rolled out in phases. BrightEdge Community Edition was one of many market-leading products launched at Share 14. This is an annual investment that BrightEdge makes in the community.
Learn more at Share15
This year, Share 15 will bring together the brightest minds, the biggest names and the best brands alongside the industry's largest technology innovators. Over the coming weeks, we will be announcing key speakers, sharing key themes, adding new innovation-led tracks and unveiling some A-list keynote speakers.