SEO has become a critical part of marketing for any business who wants to build their online presence. Even for brick and mortar stores, 82 percent of smartphone users say that they will research products online before they buy something in person. B2B buyers also seek high-quality information to guide their purchasing choices. Customers who report the information they uncover while researching products is high quality are 2.8 times more likely to complete their purchase.
The Internet offers consumers today a wealth of information at their fingertips. They can learn about the potential solutions to their pain points along with information about the companies that offer them. Brands that want to attract these customers need to leverage SEO to improve their brand presence and enhance their ability to appear on the SERP.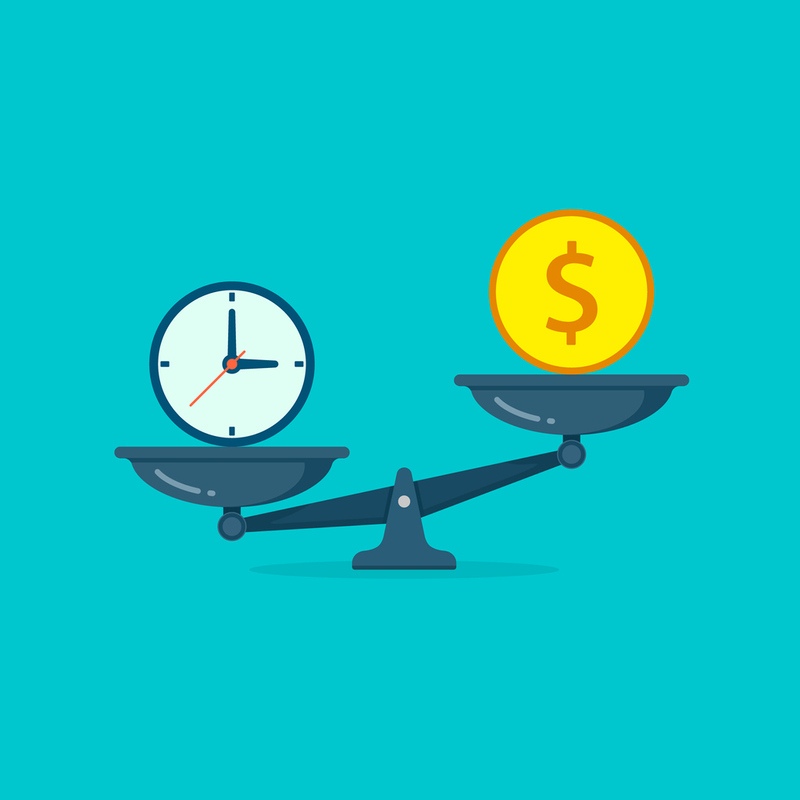 SEO, however, can feel intimidating for brands with smaller teams dedicated to managing the demands associated with building an online presence. These teams want to learn more about how they can see SEO progress and build a strong brand presence with a limited time budget per week.
For organizations that see the value in optimizing their digital content and want to see what they can accomplish in just ten hours per week, here are our recommendations to maximize SEO success.
Spend the time to get to know your customers and their journeys
The key to achieving discernable success with SEO on a tight time budget lies in efficiency. You do not have time or resources to waste creating content that is not properly targeted for your buyers. This ineffective content will make it challenging to draw in leads and customers.
Therefore, before you begin a full-fledged SEO program, your team needs to do a thorough study of your target customers and their buyer's journeys. Speak with the sales teams to learn more about the customers and leads to uncover valuable insight regarding their pain points as well as the obstacles they faced and the demographics that best described them. You want to make sure you have a thorough understanding of their budget, struggles, and the selling points that mattered the most to them throughout the journey.
Market research can also provide valuable information regarding potential holes within the industry that you can help fill.
As you gather this information, map out the journey these customers take, including the questions they ask, as they get closer to conversion. Know the platforms they use to gather more information. See how people interact already on your website, the success of your email lists, and keyword search rates to paint the best possible picture of your customers and their movements.
As you arm yourself with this information, you will have a clear outline of the type of content customers like to see from you and what you need to do to focus your efforts on producing material that will nurture the best possible outcome for your organization.
Know how to prioritize tasks and assign jobs to team members
As you build your team, you also want to appropriately prioritize tasks and assign jobs to team members. To keep your team running as smoothly as possible, you need to have clear expectations for everyone involved in the process so that there are no overlaps or gaps in the content creation and optimization processes.
With your limited time to budget towards SEO, prioritize your tasks based on the needs of your customers and your website. You will need to spend some of your time creating content for your website and some of the time optimizing what you already have. How you make this division will depend largely on the existing quality of your site.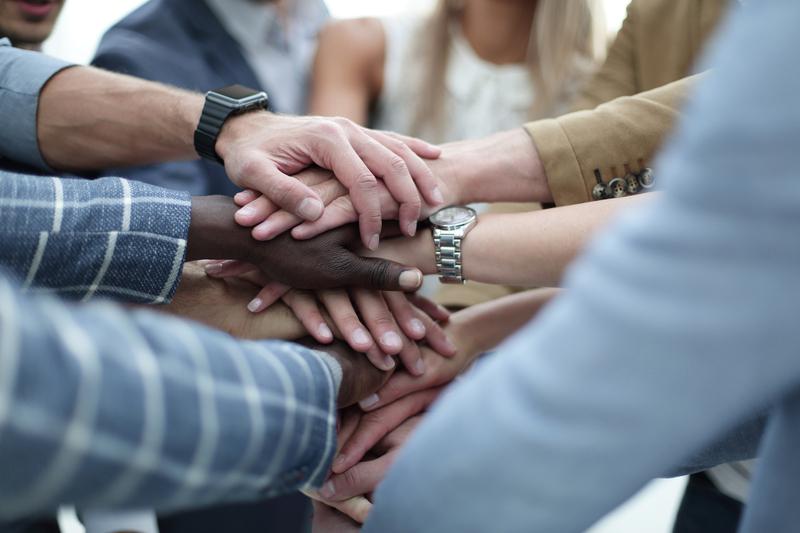 Look at the buyer persons and the journeys you outlined in the previous step. This insight into what customers want to see can help you determine how well your site aligns with their current needs. Your existing site statistics, such as your traffic, engagement, and conversion rates will also provide helpful information into the current state of your website.
Prioritize quick wins to help you see as much SEO progress as possible for the least effort and time needed. Look for opportunities such as:
Striking distance keywords, where you are close to achieving a top ranking position. This will help you see where you can quickly move your site into a higher-visibility position for important keywords, attracting more traffic.
Keyword gaps on your site. If you have major gaps in your ability to nurture particular buyer personas through the buyer's journey, then you want to make sure these gaps get filled as quickly as possible so that you do not lose potential leads.
Keywords that have high search rates but low competition. These keywords can help you attract prospective leads and the lack of competition will provide solid opportunities for rising quickly on the SERP.
Important areas where you fall behind the competition. Analyze your competitor sites to see if there are important search terms that they have achieved high rankings for that you have not.
Finding the information to fill each of these categories can be done easily through the BrightEdge platform. With keyword research, competitor analysis, and striking distance keyword reports, you can begin to prioritize the most valuable tasks for your particular site.
Use data to track your progress
As you begin to build your SEO, you want to carefully track your progress so that you know exactly how your efforts impact the success of your website.
Consider the KPIs that align well with your website goals. For example, if you want to expand your brand reach, tracking your site traffic, engagement, and your appearances on the SERP will be important. If you want to increase the number of leads that your site brings in for the brand, you will want to know your traffic, engagement, and conversion rates for each of the steps of the buyer's journey.
Set up dashboards that will allow you to track your progress from the beginning of your SEO endeavors. By establishing these dashboards, you will set a baseline.
With limited time to dedicate to SEO each week, you want to know as soon as possible what the impact and weight of your different SEO efforts are. See which types of content have the greatest impact on engagement or which optimization efforts do the most to raise the rankings of your website pages. This will make it easier for you to dedicate your limited resources towards the most successful forms of SEO for your particular business.
Have strong supports in place
To help you accomplish the SEO tasks that you have now prioritized, you want to have strong support in place. On a limited time budget, you do not have time to check a variety of different websites and areas to collect measurements or organize tasks with your team. Instead, you want to have all of your helpful information in one place, where anyone from your team can log in to see the relevant data.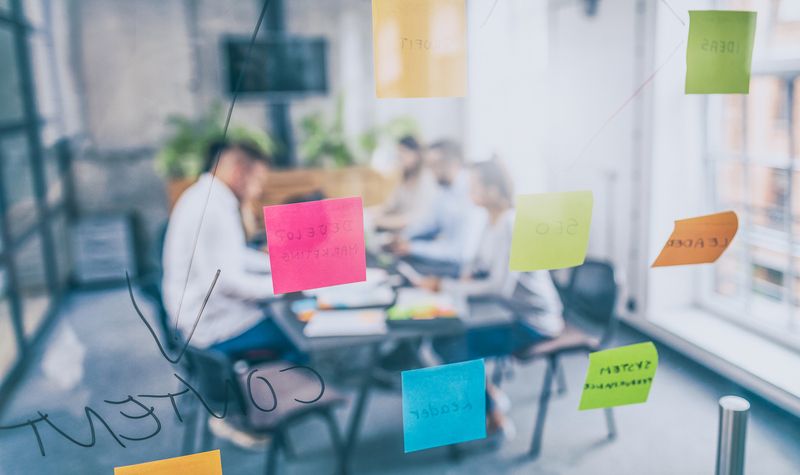 The BrightEdge platform makes it easy for teams of all sizes to accomplish their SEO goals. As already discussed, you can use the platform features to design your website priorities and identify content areas that you want to target.
However, you can also use BrightEdge to track your progress so that you can gather information as your SEO process begins to materialize. You can gauge your levels of success and how the efforts you make influence your site performance.
You can also assign tasks to the members of your team to ensure that everyone is on the same page regarding their expectations and what they want to accomplish. Additionally, you can create common dashboards that your team members can view to help you understand your progress and where you want to continue to build. The dashboards area also allows you to create content calendars and similar common documents that the team can use to remain connected wherever they might be.
SEO can be time consuming effort, but some brands find themselves forced to try and maximize their brand's online presence with a limited time budget. Although SEO in ten hours a week can be a challenge, with the right plan and support it can still help organizations build their digital reputation and bring in more leads and customers. If you have only a few hours a week to dedicate to SEO, consider the advice above as you begin to plan out your strategy.