Doing small team SEO is often the reality. The lack in head count can be made up for in choosing the right kind of digital marketing talent and investing in cross-functional training. Running an effective digital marketing campaign with a small team can be daunting. It's doable, however, with a combination of planning, training, and technology. This two-part series will offer advice for helping brands to maximize resources in their small teams.
Businesses may find success particularly difficult to achieve without a strong digital marketing presence. 94% percent of B2B buyers report that they use online research before making a purchase. Forty-seven percent of millennials also report that their purchases are influenced by social media. Organizations that don't appear in the digital space, by way of the SERPs and a following on social media, will have lost the opportunity to engage with these customers, thus losing many opportunities to grow revenue. Creating and maintaining an online presence can, however, feel overwhelming.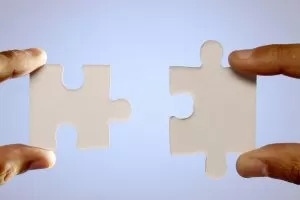 There's a bevy of competing responsibilities. Building presence also involves more steps than just building a website and then forgetting about it. More than a billion websites currently live online. Buyers interested in a particular product or service have their choice of vendors/providers to patronize. Those prospective customers navigate towards their preferred brands through Search. Therefore, success typically comes to those who meet the buyer's needs throughout their journey, so that they become the business of choice when the time for making a purchase arrives.
A major challenge facing many brands of all sizes, however, is navigating this rapidly changing, multifaceted discipline with limited resources. Numerous BrightEdge partners, for example, have to make digital marketing work for their organizations with as few as 1 to 3 professionals dedicated to the endeavor. That said, we believe that with training, proper planning, and technology, success is possible. The first step to successful small team SEO, however, is making sure that you have the right team in place.
Hybridization is key: Building a hybrid team
When you only have a few people on your marketing team, ensuring that each member can wear several hats is critical. A strong online presence is built on an effective website and smart content, complemented with effective SEO to ensure brand visibility in Organic Search. Email and social must also be used to keep up consistent communication with prospects across multiple moments in the buyer's journey. Paid search can bolster the traffic to the site and help the brand to capture attention even on keywords they might otherwise struggle to rank for. These are three huge digital disciplines that can have (and have had) entire books written about them. BrightIdeas Webinar: Crushing the SEO Silo in 2017 These various disciplines should be combined, with a single member of the team leading multiple specialties.
For example, the responsibilities of website content, content marketing, and SEO could fall to a single person. In addition to team members needing to handle different angles of digital marketing, the members of the team must also be able to work seamlessly together. While the trend towards tearing down silos between marketing contributors has been playing out across teams of all sizes, for a small team, ensuring that all members can collaborate well and understand each other's objectives and goals is a mission critical. Without that cooperation, you will struggle to realize the full potential of any of the employees managing your digital marketing.
The importance of collaboration
The value of breaking down marketing silos lies in the improved experience it provides to the end user. Customers expect a uniform experience across all platforms. Sixty percent of Millennials report that when they interact with brands online, they want to have the same experience regardless of how they initiate contact. These buyers will interact with organizations across many platforms including email, social media, and SERP listings -- both organic and paid. The voice the customer hears and the information they receive should be the same regardless of medium. Customers now move through the buyer's journey by touching a series of micro-moments. These moments can occur in any order and any time frame. Brands who understand user intent, and thereby meet the needs of buyers regardless of the micro-moment they happen to occupy, will see the greatest growth and success in digital marketing.
Assembling a hybrid skill set for small team SEO success
Many teams who are trying to grow their digital expertise already have a team of contributors built out. This means that aforementioned goals of creating a team of hybrid professionals seems out of reach. It doesn't have to be, however. For these teams, professional growth can be done in-house and on the job. There are a variety of online resources that can provide the motivated professional with the information they need to become proficient across different marketing specialties. Google Analytics, for example, offers free online courses that teach professionals about using the GA platform and gaining insights from website performance data, empowering site owners with a ton of directional metrics. There are also webinars across the web that touch on different digital marketing subjects. Attending reputable ones and taking advantage of Q&A sessions can be an excellent means of learning from professionals in the field. Learn more about BrightEdge's webinars here.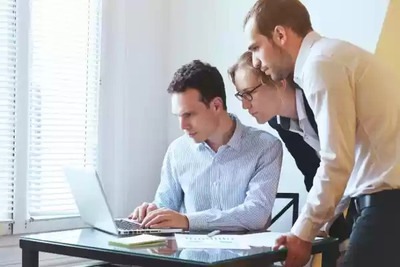 As you build the skills and techniques of your contributors, make sure that everyone understands their respective responsibilities. Although on a small team everyone should work together, knowing who will lead initiatives in social, or who to coordinate with for a paid campaign, is helpful for efficiency and ensures that all bases are covered. The training offered to the team should reflect those delineations. You should also work on developing outlines that describe how team members will work together. For example, have regular check-in meetings to sync on your campaigns and the respective roles that each member will play in them. Working efficiently with a small team and finding success is possible if you're motivated. It requires initiative and building skill sets to better incorporate the different disciplines of digital marketing. Opt in to BrightEdge blog push notifications to be notified when Part 2 is out.