Oct 24-26, 2016
Westin St. Francis
San Francisco, CA
A Must-Attend Event
Digital Marketers
Master the paths to conversion across all digital marketing channels, and understand what types of media perform best throughout the entire customer lifecycle.
Search Professionals
Exchange insights with the industry's best search practitioners, get hands-on practice and stay ahead of your competition.
Content Marketers
Learn how to produce content that cuts through the competitive noise, resonates with your target audience and converts.
Join the Dialogue
Attend Sessions led by industry leaders from global brands.
Engage in Discussion Forums on your issues.
Build connections at networking events.
Hone your skills in Hands-on Labs.
Get the latest level of BrightEdge Certification.
At Share16, you will not merely be an attendee; you will be a participant. You will hear strategies, see best practices, participate in hands-on labs and engage in peer-to-peer discussions on the topics of critical importance to you.
Share15 attending companies included: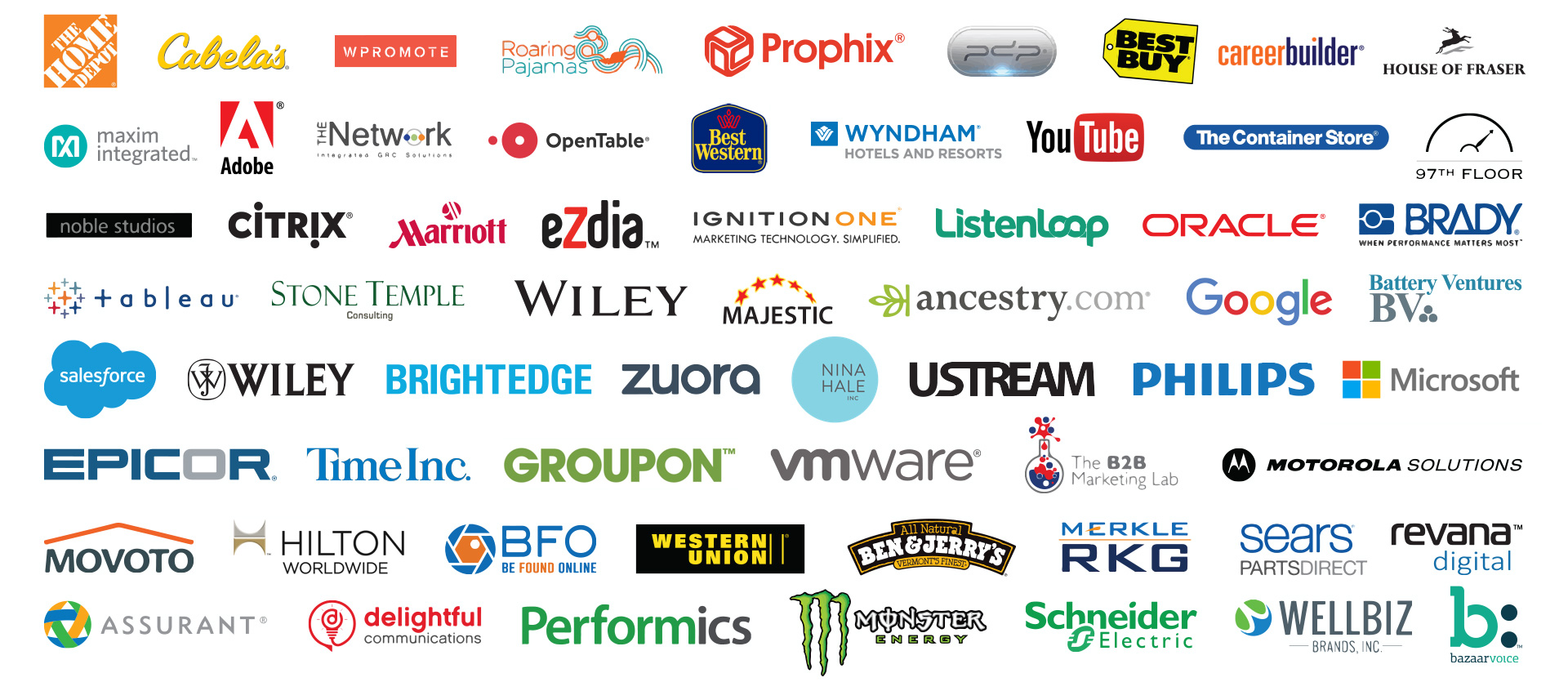 I felt a real connection with the speakers and other attendees who, like me, are also leading the digital marketing efforts for their companies.