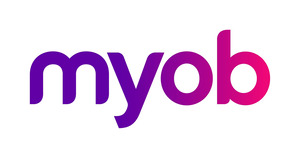 THE PROBLEM
MYOB helps Australian and New Zealand businesses succeed. They offer intelligent and intuitive accounting software and business management tools to make business life easier. Their primary aim with BrightEdge was to enable the team to increase leads and sales via the organic search channel and to improve the synergies and efficiencies of organic and paid search.
"We were using another provider for rank tracking however, we quickly outgrew the limitations of the tool and needed a more robust platform to help us with dashboarding/reporting and keyword tracking."
THE SOLUTION
MYOB used BrightEdge's ContentIQ for auditing the MYOB.com domain for technical SEO issues, centralizing keyword research and tracking via the Data Cube and Keyword Reporting. They also use BrightEdge to understand the competitive landscape of search in the accounting software/business software space using BrightEdge's competitive analysis tools. StoryBuilder proved useful to create easy-to-read dashboards for regular reporting and monitoring of campaigns.
THE RESULTS
MYOB increased the total trial sign ups by 162% year-over-year via all search channels. Share of voice for their core keyword group has increased considerably as well. They have also begun successfully collecting leads via content marketing using BrightEdge to find topics that potential customers searched for and, over the last three months alone, generated over 2,000 new leads.
"We will continue to use BrightEdge to find insights into what our customers are searching for and developing content to reach them." - Philip Leong, MYOB