How To Succeed in SEO with a Small Team?
Small team SEO best practices
Consider that 93 percent of online experiences begins with a search. Brands who want to thrive in the modern age need to make sure that they prioritize SEO. Attracting the attention of customers online has become a critical part of bringing in new leads and building the brand.
Many organizations, however, only have a few people dedicated to their marketing department. They want to know how they can succeed with SEO despite having only a couple people working with them on these goals. After all, sometimes it appears as though the list of tasks needed to successfully build a brand online grows with each passing day.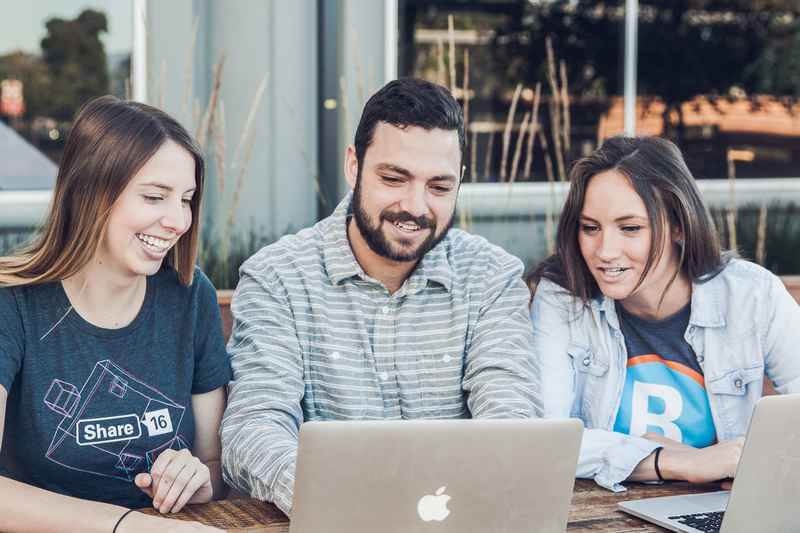 Fortunately, we have seen countless small teams experience genuine success in SEO with the right strategies in place. Here is what we would recommend.
Bring together marketers with multiple areas of expertise
Prioritize important areas of marketing
Set reasonable weekly goals
Focus on filling out entire funnels for customers
Select the right supports
1. Bring together marketers with multiple areas of expertise. As you build your team of digital marketers, work to actively recruit people who have multiple talents in the world of SEO. Content writers who also know how to optimize content or those who understand technical SEO as well as social media can make it significantly easier for these small teams to achieve success.
If your team does not have team members with expertise in a few different areas, then consider creating opportunities for them to learn. There are a variety of training options available online as well as a wealth of blogs and other materials that professionals can use to keep themselves updated on the latest in the industry.
2. Prioritize important areas of marketing. As your team gets started on the SEO process, you will want to focus on the areas where you can have the largest impact on your site success with the least effort.
The BrightEdge platform can help you easily find quick wins, such as keywords that are within striking distance of the first page of results. Focusing on these areas for optimization efforts will help to demonstrate measurable impacts from your SEO efforts.
Priorities for SEO tasks should also revolve around the areas that will matter the most to your target customer. Know what interests them. Look at the content you already have on your website and their engagement rates with the material. Analyze your keyword search volume and competitive brand sites as well to get a better grasp of what customers want to see from your organization.
Knowing what matters to your customers will also help you create a more effective SEO strategy that focuses on the areas that matter the most to buyers.
3. Set reasonable weekly goals. Organization is key for those with a small team. You do not want any confusion to arise over responsibilities, deadlines, and goals. Make sure that you have clear goals for your week, month, and quarter to guide the effort that your team puts into SEO.
When crafting your goals, consider the bandwidth of each of your team members and what they should be expected to accomplish. Craft goals that align with your prioritization discussed above.
Make goals that also help you slowly work on the various aspects of SEO, including:
Optimizing existing content for important keywords
Creating new content that nurtures people through the funnel
Promoting the content and brand across multiple platforms, including PPC and social media
Creating guests posts that drive traffic and engagement back to your site
Producing original research and ideas to promote your organization as a thought leader and trustworthy organization within the industry.
As a small team, acknowledge that you will not be able to aim for all of these goals at once. Instead, determine the ones that apply most directly to your organization and your priorities, and create regular goals that help you progress towards them.
4. Focus on filling out entire funnels for customers. As you create content and marketing material for your prospective customers, make sure that you remember to take the entire sales funnel into account. It can be tempting to focus too much on top-of-the-funnel content, which is easy to identify through simple keyword research, and neglect the material for these leads as they get closer to becoming customers.
Instead, consider the entire customer journey for your target buyer personas, including what will help them continue to move through the funnel as they get closer to making a purchase. This means creating mid-funnel and bottom-funnel content alongside your top-of-the-funnel content.
5. Select the right supports. The right platform can also make an enormous difference in the success of an SEO program. A platform like BrightEdge, which helps brands bring together their SEO data, plan projects, determine priorities, assign tasks, and track success from a single source makes it significantly easier for small teams to see genuine success.
Even with a small team, your organization can achieve considerable growth with SEO. The right support and strategy can make it easier for you to make the most of your resources and begin to experience the potential that SEO has to offer.