Following the outstanding success of the Share Global Insights tour in 2018, and a record-breaking year of innovation at BrightEdge, we are delighted to announce that Share19 registration is now open.
Recognized by Forbes and Inc.com as a must-attend conference – this year, the industry's leading, brand-driven, peer-to-peer learning event takes place on the September 18th – 19th at Convene, One Liberty Plaza right in the heart of downtown New York.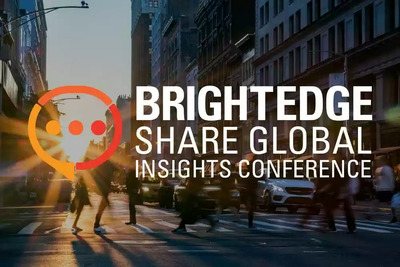 Make Real-Time a Reality at Share
Marketing today means operating in a real-time society where consumers expect information and services at their fingertips and preferences change in the blink of an eye. It's no surprise, then, that over 86% of marketers, according to BrightEdge research, state that real-time research is critical to business success.
At Share19 gain the power to respond in an instant and scale SEO impact across your organization.
Evolve on Your Path to CMO
SEO increasingly feeds key insights to content marketing, paid marketing, mobile, email, social media and all marketing channels. As a result, executives now rely on and expect more from SEO. There has never been a better time and opportunity to elevate your role.
At Share19 learn how to develop the new SEO and digital marketing skills, tools and techniques that will make you the CMO of tomorrow.
Examples of past speakers include brands, such as Google, YouTube, Microsoft, Bing, Facebook, Twitter, Salesforce, Adobe, IBM, Oracle, Samsung, Cisco, VMWare, Dropbox, Groupon, Wiley, Macy's, Adidas, Staples, IKEA, Comcast, Home Depot, 3M, Hilton, Marriott, Time, BlackRock, L'Oréal, NBC, and many more!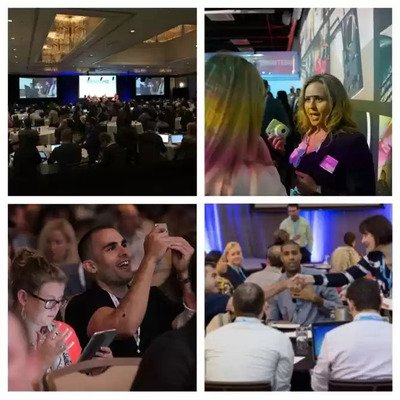 Agenda at a Glance
Over the course of two days, learn how to adapt to the customer journey in real-time, and explore the latest technology and innovations that will enable you to create and optimize dynamic content and activate it across all your digital channels.
Keynote and CMO Panels
BrightEdge Industry Keynote and Special Guests
CMO Insights Panel: From Search to the CMO
SEO Track: Real-Time Opportunity
Get ahead and stay ahead in search with real-time insights that tell you exactly what you need to do to maximize your impact in the exciting new era of SEO.
Session 1: The Real-Time SEO Opportunity | Instant Impact
Session 2: Voice and Video SEO | Better Together
Session 3: SEO for Commerce | Priming for Amazon
Session 4: Session topic and announcement to follow.
Digital Track: Delivering New Digital Experiences
Drive immediate lift by dynamically optimizing content for mobile and digital with speed and accuracy.
Session 1: Driving Multi-Channel Lift | Integrating at Scale
Session 2: Doing SEO without SEO | Intelligent Automation
Session 3: How to get ahead in Mobile | Speed and Performance
Session 4: Session topic and announcement to follow shortly.
All session content will focus on best practice advice, research and trends, case studies and actionable takeaways. You can view the full agenda and sessions here.
SEO Clinics and Digital Marketing Labs
At Share19, we're offering you the opportunity to engage with BrightEdge SEO experts in personalized, one-one-one SEO clinics.
Before the event, we'll assess your unique SEO opportunity. In a tailored 25-minute session you'll see how the latest BrightEdge innovations can propel your website over the long term, and we'll review with you specific, actionable insights that will move the needle on your SEO immediately.
Space is limited and sessions are available by appointment only to registered Share19 attendees.
Please contact your BrightEdge account team to book your session.
Edgie Awards
BrightEdge's awards program recognizes the excellent work done within the BrightEdge community by brands and agencies. We are looking for users' best stories and results of 2019 in various categories to recognize and reward those outstanding individuals and organizations on their hard work.
Innovator Award
Performance and Results
Michael Kirchhoff Technical SEO Award
Digital Marketer
Elevating Award
Community Ambassador
Best International Campaign
The nomination form is now live and can be found here
Early Bird Registration
Early Bird registration is available now for a limited time only.
Get Ahead of real-time search now and master your understanding of your customers.
Stay Ahead with the latest trends, leading innovations and successful best practices.
Be Inspired by new insights and actionable takeaways from multiple brands and industries.
Network and build lasting relationships with industry pioneers and peers.
Drive Performance to maximize personal and professional impact on your journey to CMO.
(full price ticket is $950)