You've most likely heard of "retargeting," but what is it exactly and how does it work? Retargeting is a technique that allows marketers to keep their brand in front of potential customers who've visited their website without making a purchase or taking some other desired action, such as subscribing to a newsletter. According to AdRoll, first-time visitors who leave a site without converting is a substantial 98 percent.
So given that only 2 percent of users actually convert the first time they visit a site, the goal of retargeting is to entice the other 98 percent to return to your site with ongoing brand exposure and relative messaging. This can be accomplished with targeted advertisements displayed on other websites that the prospect visits around the web. Since those 98 percent are now qualified site visitors, retargeting has proven to be a highly effective marketing strategy that drives higher click-through rates and conversions.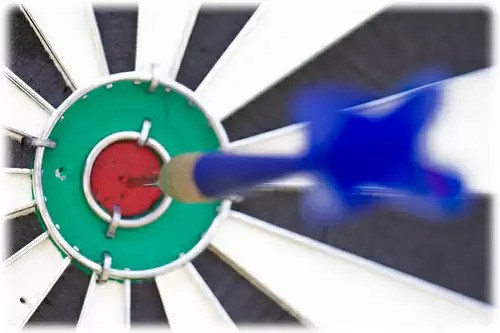 How Retargeting Works
When users visit and navigate a website their web browsers can collect and store small pieces of data known as "cookies." The user information gathered by browser cookies is then sent back to the website owner's server which tracks and records the user's behavior on the site. This data is invaluable to online businesses as it allows website owners to determine user actions such as the specific pages visited, the number of pages visited and shopping cart items. Based on this information, marketers can then develop a sharply honed retargeting campaign to woo site visitors back to their website to complete the conversion. In order to capture user behavior data, marketers need to include a snippet of code (a remarketing tag) in the footer of their site.
Your web developer will likely assure you that your site has a single master footer, so you should only be concerned with adding the retargeting tag to one page for use throughout your website. After this is complete, each time a user visits the website, they are automatically added to a list created via the browser cookie. Voila! The retargeting list is born. This is a simplified explanation, of course. Retargeting is a bit more complex than that and different retargeting lists can be created for individual site pages, such as key product or services pages. The site visitors on any given retargeting list are then exposed to custom display ads on other relevant websites based on their recorded behavior.
Display Advertising's Major Players and More
The Google's Adwords platform is well known to those who employ pay-per-click (PPC) ads in their search marketing strategy. In terms of retargeting, Google relies on its display network. The ad network allows for all types of media for ads, including image and video ads. A number of brands have achieved great success in terms of lead generation and cost per acquisition (CPA), detailed at Google's Ads Display Network page. You can read more about how brands are using Google's remarketing here on Think with Google. Bing's advertising platform also boasts an impressive suite of retargeting tools that rival Google's. Specific to retargeting, Bing features a program that it calls "remessaging." Like Google's remarketing, Bing allows you to set your retargeting tag for search, which will display your ad on its search results pages or set it to show your ad on other related websites in its display ad network.
Whether you settle on Google or Bing or choose to use both, the advantages of leveraging retargeting techniques are undeniable. By luring qualified prospects back to your website, you can realize more clicks and conversions. In addition to these big players, there are other well known companies that that focus on retargeting, like AdRoll. They use direct relationships with ad exchanges to grow their display networks. They also provide a robust suite of tools to segment, track, and optimize your website traffic. There's no one size fits all methodology for retargeting, but the more targeted and segmented structure you create, the better your results.