Millennials have a reputation for being the social media generation. They were the first digital natives to reach adulthood, and they have now entered the economy and job market, influencing how businesses across the board market and interact with their customers.
The numbers that describe the role of millennials in the workforce are impressive:
They make about a quarter of the US population
In the last five years, 87% of Millennials in the workforce have taken on management responsibilities and the buying power and influence that goes along with them
More than half have either started their own business or expressed an interest in doing so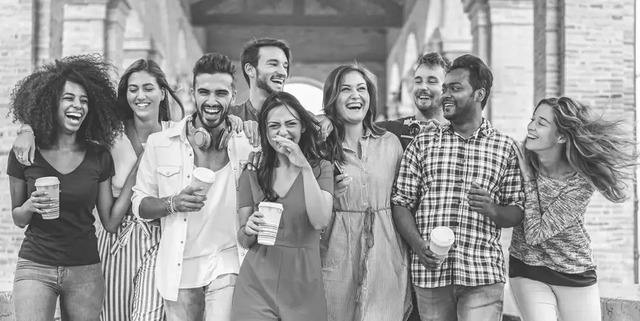 It is clear that brands that neglect the millennial population are doing themselves a disservice. What has not always been clear, however, is how those within this generation interact with the digital world and brands online. Companies want to know about millennial usage rates between social and search and how this will impact their marketing campaigns and user engagement. Businesses need to know how to connect with this generation of consumers.
Here is what some of the latest research has indicated about millennial internet usage and what organizations should do to build themselves a solid audience with the millennial generation.
Differences in usage between Millennials and Generation Z
Before we can begin to analyze how Millennials use social media and search engines, we must first be confident in our definition of Millennials. This generation is generally described as those born between the early 1980s and about 2000. They were the first generation of digital natives as they were able to start integrating technology into their daily lives before they entered the working world. There will certainly be a large difference between someone born in the early 1980s and someone born in the late 1990s. This generation can generally be considered all adults now, as the youngest Millennials will celebrate their 18th birth at some point during this year.
That means that the generation born since 2000 has an entirely new name, commonly referred to as Generation Z. There are some key differences between these two generations of digital natives, though they may seem subtle. Namely, Millennials tend to turn to social media more for the social aspect, they like to update statuses and check in with their friends. Generation Z, on the other hand, tends to migrate more towards using social media for entertainment and content.
Across these two digital generations, however, there are 5 main reasons for using social media that brands should keep in mind. They use social media to:
Fill up their free time
Find content that entertains them
Stay in touch with their friends
Keep themselves updated on what happens in the world around them
Share their own content, such as photos and videos
How Millennials use search versus social when online
To better understand how millennials interact with social media, data has been collected to see how they gather information in real-world scenarios.
For example, one survey examined how people would look for recommendations for a new dentist. They found that only 5% would turn to social media and those in the millennial generation were actually more likely than those older than them to turn to search engines to find this type of information. Similar results were recorded in other types of information-gathering situations.
Social media was essentially viewed as a place to solicit the opinions of many people at once, but when people need more concrete answers, they turned to different solutions, like Search.
The survey also found that 97% of people conduct at least one search per day. It is interesting to compare this to social media usage. Although usage has definitely risen dramatically over the past few years, only 69% of adults-- in contrast to search engine usage-- actually log in each day.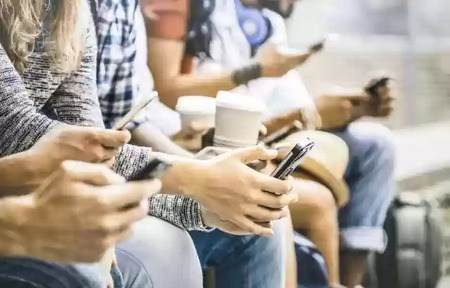 For those in the millennial generation, 62% of those asked reported performing at least 5 searches per day, and 68% of this generation also reported that they did nearly all their searches on phones.
In other words, despite the rise in social media usage, search remains a critical part of any successful digital strategy. While the younger generations turn to social media for entertainment and engagement with friends and even brands, when it comes to looking up information, turning to search engines remains the most popular option.
How to effectively engage Millennials
Devising a digital strategy that will target Millennials requires brands to consider how they use social and the search engines. No one can afford to neglect their Organic and search engine paid strategy, even if their target demographic is comprised largely of Millennials. All brands will need to follow the organic search basics of:
Targeting keywords of interest for the prospective audience
Developing content that offers value
Including images and structuring content to make it user- and spider-friendly
Monitoring your sites progress on Google Analytics and through platforms like BrightEdge to make sure you understand the performance of your site, traffic, and how well your prospects respond to the content your produce.
Social media provides the opportunity to share content that relates to entertainment and information that customers will appreciate. Remember that when it comes to finding more practical information, people still turn to search engines. Therefore, brands should not depend on social media to help prospective customers discover their value, they should instead be viewed as opportunities to nurture relationships.
Material that will promote sharing and social engagement, particularly contests, user-generated content, and content that focuses on providing entertainment will be the most successful on social media. Publishing and promoting this type of information will provide the greatest opportunities for promoting the brand, generating social proof, and uncovering more potential customers interested in engaging further with the organization.
Millennials have undoubtedly turned commerce upside down with their priority of digital media. The better brands can understand how Millennials interact online, the easier it will be for them to create sound strategies that engage with these digital natives and drive business growth.