With over a million cases of the novel coronavirus, governments around the world have taken steps to limit how people interact. This has changed how people engage with brands and do business on a massive scale. Businesses that know how to adjust to the changing marketplace will not only strengthen themselves now, but also set themselves up for success in the future.
What is the importance of SEO during a pandemic like COVID-19?
As organizations work to remain relevant for their target customers throughout this pandemic, maintaining a strong digital presence through SEO and content marketing will be one of the most important steps they take. As brick and mortar stores continue to find themselves forced to shut their doors, digital advertising and ecommerce has become more important than ever. Customers are increasingly shifting their buying activity towards online options, and brands need to be present for these consumers.
In France, Statista has shown that the traffic rates for online supermarkets have increased by 4%, online fashion merchants saw a 6.1% jump, and online pharmacies saw over a 15% jump since March 13, 2020.
Adobe found these trends to be mirrored in the United States, where the online purchase of over-the-counter medicines, food, and anti-viral protective equipment have all seen tremendous surges.
Consumers are turning to online markets to address their needs, which means that thriving organizations will be those ready to meet them with an excellent online experience and engaging content. Brands should also note that much of this growth has occurred on mobile devices, as smartphones and tablets have seen an incredible 50% growth in usage comparing March 2019 to March 2020.
Therefore, brands should focus on creating high-quality content and digital experiences that will engage customers through mobile devices. As you create this material, the BrightEdge platform can help you track mobile engagement to your content. A high-quality online experience will help you maximize your sales potential now and lay the foundation for future conversions.
Suggestions for thriving with SEO and digital marketing
Create targeted content to attract new users
As consumers turn to online resources to conduct their shopping, brands will want to create targeted content to attract new potential users and customers to their site. As you engage with your customers, learn more about their interests and concerns during this time of social distancing and isolation. Develop material that will allow you interest and engage them.
On the BrightEdge platform, you can use DataCube to research keyword trends within your industry. Find keywords that have high search volumes and low competition to help you create this targeted content.
Find The Most Valuable Keywords To Optimize
Stay on top of important trends
As you build your organic strategy, remember also that the rapidly changing news and social situation can result in the rapid rise and fall of many trends. Staying on top of the recent and relevant search trends can help you create a targeted content strategy that will interest your users.
Some interesting trends we have seen using BrightEdge Instant include an incredible rise in:
Searches of bread recipes

Searches about buying stocks

Searches for 'at home workout equipment" have risen drastically.

BrightEdge Instant can help you monitor trends and create effective material for your customers. It will help you identify the trends at the beginning of their rise allowing you to create content that will interest targeted readers and encourage them to learn more about your brand.
Help customers think of the future
As your customers are stuck inside, working from home, and unable to go about their typical lives, use your content to help them think about the future and begin to plan for what they will do when this pandemic ends. Help your customers find positive things to look forward to. For example, those in the travel industry might create content to inspire trip planning for six months in the future. Other brands might think to promote events to drive anticipation for the coming months.
If the crisis presents opportunities for your customers, let them know their options. For example, the drastic market fluctuation might present investment opportunities that those in finance might want to counsel their customers about. Consider if there are any opportunities your customers can use to help them make the most out of the poor situation.
In this unstable period, your content and marketing campaigns might do more to drive resources towards future demands and sales rather than current. Regardless, make sure you maintain strong, helpful relationships with your customers.
Monitor your site to see how customer behavior is changing
As you create content, remember to leverage BrightEdge to monitor your site and understand how customers are engaging. You might find that some customer behaviors change in these unusual times.
For example, your pages created for top-of-funnel leads might see more traffic while your bottom-of-the-funnel pages receive less than your typical traffic rates. Uncovering these trends and changes can help you bolster your marketing strategies and ensure that your digital campaigns remain strong throughout the crisis.
Create content and campaigns that allow you to capitalize on these changing interests. Expand your funnel to engage new prospects interested in your brand by creating more than typical top-of-funnel content. Expand your perception of your buyer's journey to allow for more long term planning throughout the funnel. You can do so by creating plans to entice customers through to their conversion in the future when more normalcy returns.
Maintaining relevant ads
Your PPC campaigns can help you engage customers by maintaining a strong brand presence for high-competition keywords and ensure that your brand draws attention for timely search terms.
Google has also taken steps to help SMBs who might struggle with their ad budget. Specifically, the search engine has announced a $340 million Google Ad credit to help SMBs maintain their business. This credit will go specifically to support current Google Ads customers who already have Adword accounts. Google hopes that this credit can help these organizations maintain their digital presence despite the upheaval in the business world.
Connect with users across multiple channels
To maintain a strong presence with your customers, you will also need to think about how to engage them across multiple channels, including organic, paid, and email. Your organic strategy should incorporate the targeted content discussed above to help you get your brand out in front of existing and new potential customers who engage with content online.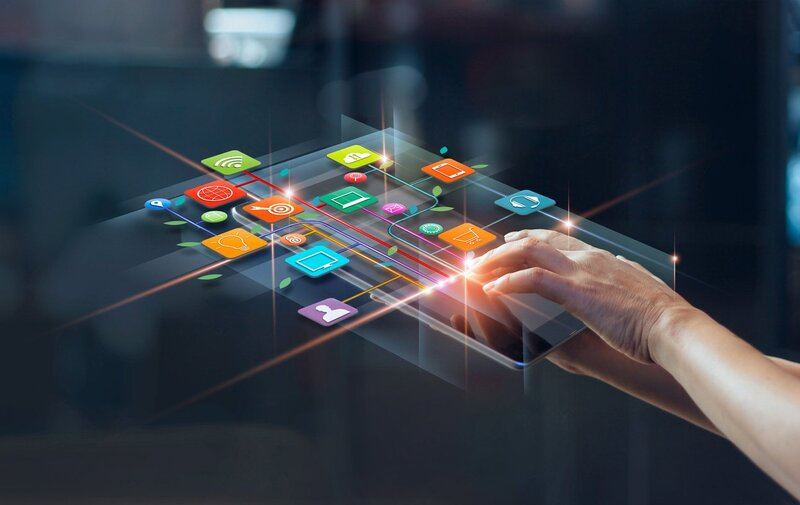 Continuing to use paid ad strategies will then help you maintain a strong presence for targeted keywords and topics that will interest your customers throughout this challenging time. Use paid to complement your organic strategy, creating ads for key demographics on social media or for important terms on Google where you might otherwise struggle to rank.
Finally, strengthen your relationship with past site users through email. Use segmented email lists that allow you to target different groups of potential customers based on interests, pain points, and their place in the buyer's journey.
When it comes to maintaining and building your organization in the face of the rapidly changing business climate, SEO and digital marketing will remain your cornerstone. Consider the advice above and see how you can put these ideas to work to create a strong strategy for your organization. If you're a beginner and not fully aware of a solid place to start with your SEO efforts, you can discover remote learning with BrightEdge resources. Start with this guide to SEO basics: Part 1 and continue to move through, when you're ready, to Part 2 and Part 3.