Customers today are channel agnostic. They interact with brands on the platforms that are the most convenient for them, and they expect you to be there to answer their needs and provide them with an outstanding experience. That is why integrated marketing becomes increasingly important. Consumers are reading emails on tablets, purchasing on desktop and using mobile while they shop in stores. Meeting the needs of today's customers requires running integrated marketing campaigns that allow you to be present and engage customers on all of these different platforms.
Unfortunately, being integrated remains one of the biggest challenges for marketing departments. It requires bringing everyone together with common goals and strategies. While this sounds straightforward, many companies struggle to make it a reality. Only 16 percent of marketers say that their marketing technology strategies are aligned with their business strategies. Incredibly, only three percent of marketers say that they are doing very well with integrating marketing technology across the different brand functions. When marketing integration is done correctly, however, it can be very valuable. For example, running your search and social campaigns together can create a revenue increase of 68 percent per conversion. Brands interested in growing as an organization need to learn how to capitalize on integrated marketing and incorporate it into their broader strategy. Here are the important best practices that companies need to be mindful of as they move forward.
Bringing your teams together
Breaking down the silos between the different teams within your organization is the first step towards developing a successful integrated marketing campaign. For many brands, inefficiencies currently rule the marketing process. These unnecessary slowdowns cost brands an estimated $958 million per year. According to marketers themselves, approval delays is one of the major reasons why deadlines are missed, which also speaks to the lack of communication and inconsistent expectations throughout the marketing teams.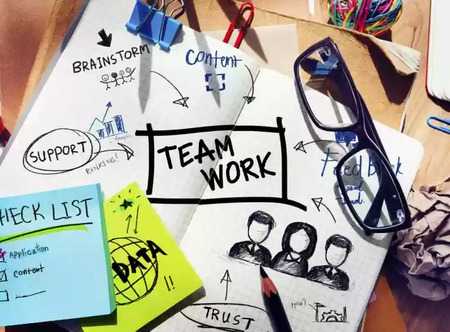 Brands need to focus on bringing together their teams on every level.
Within the content development process, those responsible for strategy, writing, SEO, publication, promotion and measuring success need to be working together to create the optimal content and to get it in front of the right audience at the right time. The different teams within your marketing department, including those who work with paid content, search, social and email, also need to be able to form common goals and work towards mutually beneficial end results. For this erosion of the silos to happen, you need to focus on two main areas: education and technology. You need to educate your different teams about the strategies and goals of other groups.
Seminars, lunches that involve two or three departments and similar opportunities can encourage the exchange of ideas. Technology can also be an enormous asset. Products that allow you to plan an editorial calendar and then track everyone else's progress can help ensure that everyone is on the same page about what needs to be done. These tools can help improve communication and efficiency, as everyone will know what to expect.
Develop common strategies
For integrated marketing to be successful, you need to bring the different teams together for consistent, common strategies. People want to see the same message across the various platforms, regardless of whether they are speaking personally with a representative or interacting with your website. An estimated 60 percent of millennials report that they expect a consistent experience whether they are in-store, online or on the phone with a particular brand. To create this type of integrated experience, you need to focus on the following areas:
Know exactly who your brand is targeting for a particular campaign. This includes where they are interacting with the brand and how they like to shop.
Know the channels that are the most likely to reach the targeted audience.
Create uniform, integrated messaging that helps to encourage the predetermined behaviors across all the platforms. This means using similar language, visuals and designs to tie the campaign together.
Learn more common strategies and approached on our Best B2B Marketing Books post.
Measure success
Once you have built and executed an integrated marketing campaign, you then need to make sure you understand how to appropriately measure your success. If you used any special promotions, such as coupons or QR codes, then embed within them special tags that will let you know where the coupon was retrieved, such as via email or through social media.
You also want to set your website to track media sources as people enter your sites. Tools, like those developed by my company, BrightEdge, will let you see your content's performance on desktops versus mobile devices as well. You can also track rankings and the performance of the pages targeted during the campaigns. It is important to track each aspect of your integrated marketing campaign separately as well as together. This means measuring email open rates, download rates of promoted content, engagement rates on targeted pages, watch rates of videos and any other type of platform you used in your campaign. You then want to examine the campaign as a whole, looking at how well the efforts helped to drive conversions and revenue. These two types of information will provide you with the most insight about your brand's success and how you need to improve moving forward.
Integrated marketing best practices
Bring your teams together so that everyone is on the same page.
Use marketing technology to make the creation, publishing, promotion and measuring processes more efficient.
Develop common strategies and messaging.
Measure your success and implement changes as needed.
Integrated marketing is the future of marketing. Customers are not going to be interacting with brands through a single platform-- they expect companies to engage with them across the digital ecosystem. Understanding how to not only build this type of campaign, but how to optimize it and measure it, will be the key to getting in front of any industry.