Earlier this week the BrightEdge New York team hosted an event for content and search marketers at the Yotel, a uniquely fun space in Manhattan. Over 35 attendees from leading companies, like SAP, Wyndham and The Hartford mingled with their peers and BrightEdge staff enjoying drinks and appetizers after hearing the latest insights from BrightEdge executives and other marketers. Brad Mattick, Product and Marketing VP, shared news about the company and with Kristi Faltorusso demonstrated the latest enhancements to the BrightEdge Platform.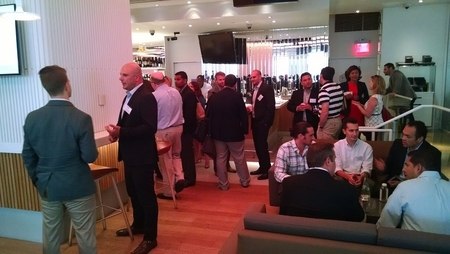 Josh Crossman, VP of Client Services and Strategy, moderated a panel featuring BrightEdge CEO and Founder Jim Yu along with Richard Mastriani of Wyndham Hotels, Marcus Cohn of 2U, and Jesus Menez of Scripps Networks Interactive. They provided enlightening insights into how they address the challenges facing digital marketers today and how the BrightEdge content performance marketing platform is helping them win on the content battleground.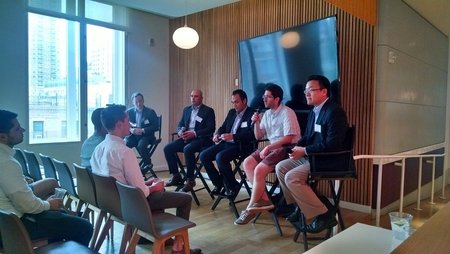 Join us at Share15 The New York event was just a small sampling of what you will enjoy at Share15 this year with great content and speakers, interesting attendees, and lots of fun networking opportunities. The BrightEdge staff is now busy preparing for Share15, our industry-leading event for digital marketers by digital marketers.
With over 55 speakers already booked from some of the world's largest brands, this promises to be the best Share yet. The event is September 21-23 at the Westin St. Francis in the heart of San Francisco. It offers a new venue, new formats with hands-on labs and discussion forums in addition to great breakout, and general sessions. BrightEdge Certification courses are being held on Monday with a special "Share15 Update" course for those previously certified that dives deep into the latest enhancements to the platform.
Visit the Share15 website to learn more about the conference and to register. Take our digital marketing quiz to test your knowledge.