Thought leadership is original content from a person or a company that is recognized as expert in a specific topic or industry. Business continues to evolve and change, and customer expectations mature right alongside them. Consumers like to know that the companies they trust to provide them with solutions have the latest and most-effective products, services, and education. Customers want to know that they are getting the best possible value for their investment.
Remember that in today's market, customers take a far more independent role in the early stages of the buyer's journey. They use the internet to research their pain points and find potential solutions. Instead of waiting for companies to come to them, they seek out brands who may be able to provide them with solutions.
From this process, customers look for businesses they feel they can trust. In fact, trust alone can be the most influential factor on the relationship between the buyer and seller, according to the State of Sales report.
As a thought leader you consistently show your prospective customers that you have the answers they seek. You have the research, opinions, and strategies to help them find the solutions to their issues and answers to their questions. That explains why 82 percent of c-suite and business decision makers say that thought leadership helps encourage them to engage with brands.
Unfortunately, there seems to be a wide gap in what B2B marketers and their buyers think about thought leadership. According to a recent survey, only about 17 percent of marketers at B2B brands view thought leadership as an important factor in getting more leads and opps from potential buyers. From the buyers' perspective, however, 41 percent see thought leadership as an important factor. In fact, 55 percent of decision makers say that they use thought leadership when they consider potential vendors to work with.
Understanding how to build trust and reputation will increase your presence in your sector. Customers will turn to you to answer their questions and begin to see you as a reliable reference and trusted business in the industry. This will improve your ability to nurture leads and convert them into customers.
Why is thought leadership important?
Not only does thought leadership provide your organization with fertile growth for cultivating leads and sales, but it also supports the rest of the organization. With a reputation for thought leadership, your sales team will feel confident in the brand. It will help them feel in control of the conversation and assured in their answers.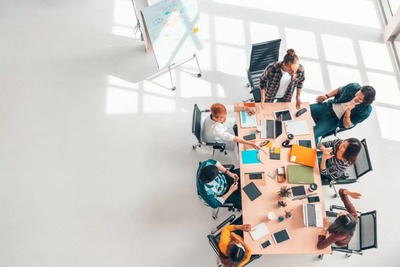 Similarly, customers and the market attract them to the brand. This will carry an indirect correlation to the ability of your sales team to open up and close deals. Their sales outreach, conversations, and rapport will be more compelling and feel more genuine. The market confidence will help the buyer feel as though they assume less risk and are more likely to make the purchase.
You will also see the impact of this confidence elsewhere in your marketing efforts. Brand confidence will help your SEO as Google looks for authority in the content they promote. This builds exposure for your organization. The key is understanding how to build a reputation as a thought leader.
What makes certain brands stand out as thought leaders?
Brands stand out as thought leaders when they have consistent and tangible value to provide for their customers. The organizations that regularly have the information and insight to help consumers answer their questions and better understand their solutions will naturally attract positive attention and build a strong reputation.
This type of leadership requires brands to have a keen understanding of what their customers want to see at different points of the buyer's journey. You must know the questions people ask as they move closer to conversion. This is the only way that you will have the capacity to provide the answers they want to see. Therefore, you must make sure you have a firm outline of your target buyer personas, their buyer's journeys, and answers as they move closer to conversion. If you have not already gone through this process, you will want to start here.
How do you become a thought leader?
Once you have outlined your personas, their journeys, and the questions they will want to see along their buyer's journeys, it's time to focus your effort on providing customers with genuine, unique value that they can't get from your competitors. Here are five ways to begin nurturing this reputation.
1. Develop original research
Original research offers you the chance to create a name for yourself within your industry or niche. You get to promote your expertise by providing new insight into the field. You can identify key questions that people have in your industry and then provide your target customers with concrete data and information that will answer their needs.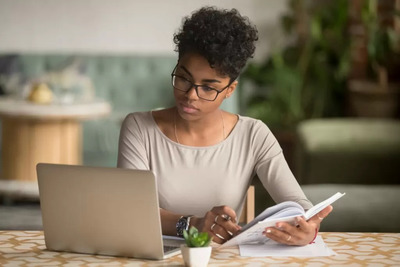 Not only does original research allow you to demonstrate your expertise, but it can also have tremendous value for building brand awareness. Well-promoted statistics can be cited in major industry publications, made into Tweets and other social posts, and even referenced by others in the industry when creating relevant articles. This will help you get your brand, and even links back to your site, across the digital ecosystem. All of this together helps to grow your reach and build your market share.
2. Create a POV on important topics in your industry
Consider what makes a good leader in the typical sense. People turn to leaders for advice and their opinions on common events. They trust them for guidance. A similar stance should be taken when working to build a position as a thought leader. You want your target customers to trust your opinion and turn to you for advice, so you need to present them with that important advice and perspective.
Create articles that outline your point of view on major topics in your industry. Describe why you have come to the conclusion you have and what influences your advice. You want to take the position of guidance here, so reference your credentials and the evidence and research you have that backs your opinion. Your POV should clearly outline what your advice is for readers and how they can use it to their advantage.
3. Keep readers updated on the latest news and developments in the industry
In the age of the internet, news spreads quickly. People receive nearly instantaneous updates regarding news from around the world. This is particularly true thanks to social media sites like Twitter, where updates can be sent out every few seconds. People have become accustomed to regular news updates and gaining a better understanding of what goes on in the world around them.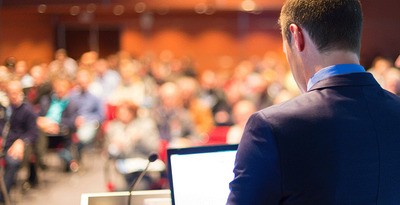 People interested in your industry also want to receive regular updates. They want to find reliable sources where they can turn to find the latest news about what is going on in your industry space and, more importantly, how it impacts them. To build yourself up as a thought leader, you want to be a key source of news and insight for your prospective customers. You want to have the news updates they need, along with the insight that will help them make sense of the latest developments and their impact on consumers.
4. Use a variety of channels to create a strong presence across platforms
Today, customers follow companies on a variety of different platforms. They do not just read blogs. Consumers want to receive updates in their inboxes, they want to see the latest information on their social channels, and they turn to YouTube and other video channels for visual representations. Thought leaders need to be where the customers are. You must have a firm understanding of where your customers engage online and then use that information to create content that impacts them across different platforms.
This step circles back to what we discussed in the beginning about the importance of knowing how your customers move through their buyer's journeys. For example, you might have customers who spend a lot of time on social media at the start of their buyers' journeys. Therefore, a strong social presence with top-of-funnel content will help you maximize your impact.
Having a presence across multiple platforms makes it easier for organizations to build up their marketing reputation. Customers will see your content and hear your voice across a variety of issues and on the platforms they frequent. This increases your marketing share and makes it easier for you to demonstrate your position as a brand of trust for your targeted audience.
5. Educate others
Thought leadership brands not only have the answers their target customers seek, but they also educate others and position themselves as strong authorities. Educating others can come in a variety of forms, but the most common ones are generally webinars, podcasts, online classes, and event-gated
courses and certifications. These strategies establish you as one of the top sources in your field and position you as equipped with the knowledge and insight needed to spread understanding elsewhere.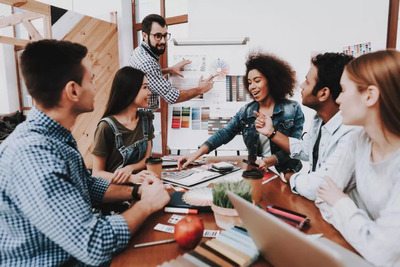 Consider how people look to professors and others who educate novices on particular subjects. People trust that a professor who teaches computer science or marketing has a good grasp of that topic and thus has the capacity to share wisdom with them. Establishing your own learning opportunities, complete with awarding certificates for those who complete them, helps you gain a reputation as a leader in the field and someone to be trusted with the answers.
A reputation as a thought leader comes to those who offer concrete value to their targeted customers. Your customers want to learn more about your industry and are looking for brands that they can trust to share their insight and understanding. Those who are able to build a reputation as a thought leader understand how to offer this value to their targeted customers.
Work towards building this reputation with:
Original research
Regular point-of-view pieces on important industry topics
Keeping readers updated on the latest news
Building a strong social presence
Educating others
See the difference that thought leadership can make in your branding and lead pipeline.
Drive your search results to the top of the SERPs to prove you really are the go-to expert. Demo BrightEdge today.