The end of the year is almost here, which means the scramble to prepare for Black Friday and holiday shopping has already begun. Holiday ecommerce sales are expected to exceed $123 billion this year, which means that brands who take the time to optimize their ecommerce marketing strategy and SEO ahead of time can set themselves up for a strong run of digital sales and growth to close out Q4.
Look at ecommerce and mobile trends over the course of the year and you'll notice some important insights. Chief among these is tremendous growth in mobile shopping with ecommerce sales from mobile exceeding $30 billion in 2017, a dramatic growth from the $8 billion that was seen in 2012.
To you help you capitalize on that growth pattern, here are 6 strategies for making sure that you maximize your holiday ecommerce marketing strategy potential.
Last year's ecommerce marketing strategy successes
Start by examining the performance of your ecommerce marketing strategy from last year. Pinpoint the strongest-performing keywords and pages for your brands. You want to look at both your traffic and conversion rates. The keywords that attracted the highest amounts of traffic and conversion will provide insight regarding what people want to read about during this particular time of year. Similarly, the pages with the best performance will let you see how well your page meets the needs of your target audience.
This data will provide you with insight regarding what people liked best. You can see the types of content and keywords that that encouraged them to convert. This information can help brands maximize the potential of the content they produce. It will guide your ecommerce marketing strategy and content creation throughout the holidays.
Look at patterns in your industry
In addition to looking at the best-performing pages and keywords from the last year, you also want to look at the current trends and patterns in your industry. This will provide you with renewed insight into what your prospective customers want to see the most. You will be able to capitalize on these interests to produce highly engaging content and shape your ecommerce marketing strategy that will serve your prospects well.
Using BrightEdge will allow you to see these trends as they emerge. Creating content immediately positions you well within your sector. You will jump out in front of the others in your industry. Not only will this help improve your ability to serve your clients, but your content will also more easily earn high-ranking positions on the SERP. As the field for a particular term and trend becomes more competitive, your content will already have the backlinks, traffic, and engagement as well as the established value that will help it rank well.
Research potential holiday-oriented keywords
In addition to emerging trends for the end of the year, you also want to look for potential holiday-oriented keywords to go after. Depending on your industry and ecommerce marketing strategy, you may find that people become interested in holiday-themed products, holiday-themed sales, or similar keyword types.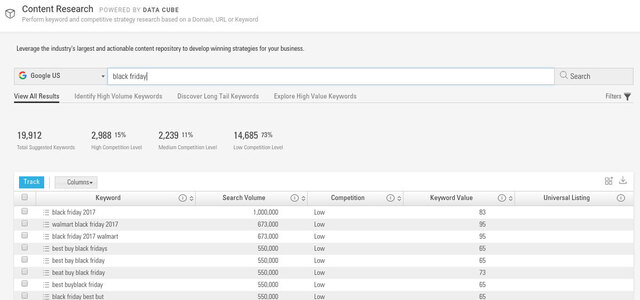 To find these keywords you should go back and analyze your digital sales data from last year. See if there was a standout subset of holiday or seasonal keywords that drove a significant portion of your conversions.
You should also perform keyword research. Using the BrightEdge Data Cube, you can run searches related to the holidays and your industry and uncover potential keywords that people commonly search to help drive your ecommerce marketing strategy.
These keywords will not only inform your standard content, they can also help you form ideas for your sales and holiday specials.
Build excitement for upcoming sales and specials
Use your content to build excitement and awareness for upcoming campaigns and specials. People expect sales and specials around the holidays, and they often start planning their holiday shopping early in the season.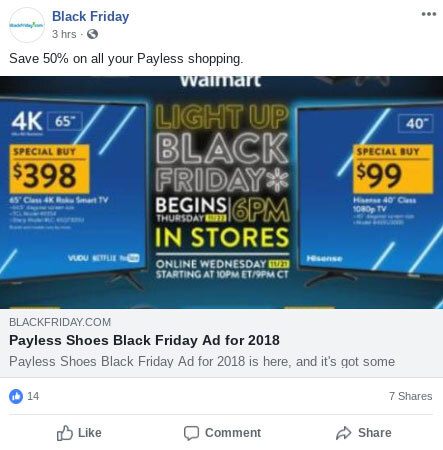 Use this period to let people know about what you will offer closer to the holidays or around the big shopping days, such as Black Friday. Products that will be offered on sale can be heavily promoted for end-of-journey prospects through content, such as how-to guides, comparisons with other products, or videos with product demonstrations.
As you build these campaigns, remember also the importance of thinking in terms of a multi-channel strategy which includes ecommerce marketing strategy. Use social media to cross-promote your efforts, further building excitement for your upcoming sales and specials. Excellent product shots, engaging images with customers using the product, or even hosting contests encouraging customers to post about their experiences using particular products can help interest new potential customers ahead of the actual sales.
Once the sale does begin, add in other channels, such as your paid advertising. Promote the sale across your channels and see the value of the earlier promotion you did.
Don't forget mobile
As we mentioned, mobile ecommerce marketing strategy has seen a dramatic rise over the past few years. This year it is projected to comprise nearly 40% of all retail ecommerce. Given Google's recent push towards mobile, particularly with their mobile-first algorithm, your mobile efforts will benefit the performance of your entire site.
Customers have become increasingly comfortable making purchases right from their mobile devices. To succeed in engaging your holiday shoppers, you need to make sure you build adequate mobile compatibility into your efforts. Each campaign should be easily viewed by people on mobile devices. This includes your content and videos you create, as some images and videos don't render well on mobile devices.
In addition to the basics of mobile optimization, however, you also want to consider creating mobile-oriented campaigns as a part of your ecommerce marketing strategy. Capitalizing on reaching customers while they are on the go can help you attract this particular target audience. You can use mobile advertising to target people within a specific geographic area or when they perform particular local searches.
How to optimize holiday ecommerce for mobile
Incorporate your mobile promotion campaigns into the rest of your campaigns. Use the above steps to build your mobile efforts.
Review your success from last year, specifically looking at the pages and keywords that performed best for mobile searches
Look for trends specifically applicable for mobile users
Create mobile ads and content that will encourage people to participate in the promotions while on mobile devices and keep a healthy bounce rate
Measure your progress
With the billions of dollars in revenue brands bring in during the holiday season, site owners need to pay close attention to their ecommerce marketing strategy used to drive traffic, engagement, and conversions during this critical period. Your successes and struggles this year will also have a considerable impact on how you organize your campaigns during the holiday season next year. To ensure that you collect the valuable data you will need, measure your holiday performance closely this year.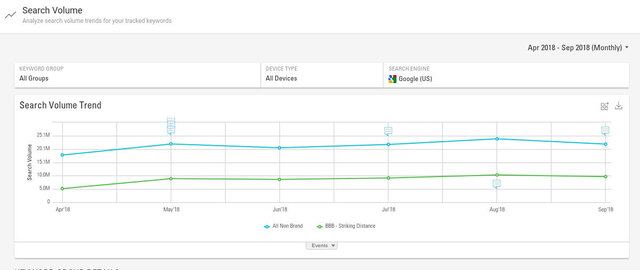 How do I measure holiday ecommerce marketing strategy progress?
Measure how people engage with your content
Look at your conversion rate and how it compares to the rest of the year
Examine the success of your promotional efforts for upcoming sales and promotions and how the success of that event compares to similar past events
Compare how your overall revenue for the holiday period appears compared to the rates you see during other times in the year
The more you take the time to plan out your campaigns and ecommerce marketing strategy during this critical season, the easier it will be see the success you want. Consider how these steps can boost your own efforts throughout the end of the year and use digital marketing to drive your ecommerce holiday marketing success.
Get the BrightEdge Ecommerce Holiday Shopping Trends research report!