Websites that aren't optimizing for site speed are setting themselves up for poor rankings, high bounce rate, and bad user experience. An estimated 40% of people will click off a site that doesn't load in 3 seconds or less. For a business as large as Amazon, a single extra second in load time can therefore translate to loses as high as $1.6 billion per year.
A few years ago, long page loading times on mobile led Google to begin work on a collaborative effort to create AMP, or Accelerated Mobile Pages. These pages are designed to load lightning fast, improving the user experience across the web. In the years since their first development, they have caused debate but also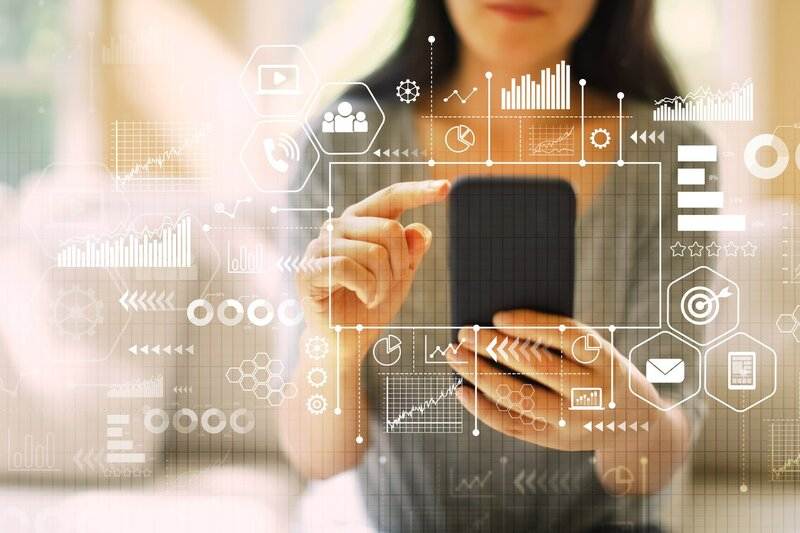 spread across the digital ecosystem.
The value of AMP lies in its ability to help brands create fast, effective sites. Since this development has been around for a few years now, we thought we would take a look at the evolution and path of this strategy to help our community determine if they should put it to use as well.
What is AMP?
AMP first appeared in 2016 as an open source effort put forth by Google to enhance the site speed of many mobile web pages. The median load time for pages marked with AMP is as quick as 1 second. Pages created in HTML and Javascript can both be properly formatted to work in AMP, and these pages work on most browsers and platforms.
Pages that have been marked up with AMP will be stripped of any unnecessary or slow-loading features. While this does away with some of the functionality of the site--leading to debate about the role of articles optimized with AMP within the buyer's journey--it does help to provide the page with an optimal position within the SERP.
Google created this markup to improve the user experience by encouraging the creation of web pages that loaded particularly fast. They often place emphasis on these marked up pages, giving them priority positions in carousels at the top of SERPs.
How has AMP progressed?
AMP has been available for marketers for about 3 years now. When this AMP update was first introduced, it caused considerable discussion within marketing circles. People wondered about the role the articles would play for mobile buyers as they would not provide the same opportunities for lead capture as a standard web page. People also wondered about the level of value it would provide for various sectors.
When the AMP upate was initially launched, it focused considerably on media sites with the idea of helping web pages appear in Google's top news carousel on mobile devices. Since then, it has expanded its focus with brands from a variety of different sectors finding the value of employing it.
Some of the initial problems people had with making webpages AMP-compliant, such as the lack of lead capture forms, have also been rectified. Brands can now place forms on AMP pages. This increases the opportunity for engagement with users and thus generates more enthusiasm from site owners.
Three years out, AMP has become firmly entrenched within the marketing world, with the benefits and drawbacks clearly visible. By the end of just the first 18 months, we saw an estimated 900,000 web domains using AMP within their strategies with 2 billion uses worldwide.
By now, AMP also has made a strong appearance across a variety of industries with entertainment and news remaining some of the largest categories of usage. Major domains, including Reddit, Ebay, and Pinterest have implemented AMP on their websites.
How do I implement AMP successfully?
To implement AMP, you will want to design a stripped-down page that provides nearly the same feel as your standard website. Your branding and colors should be consistent so that customers do not lose association with the site they are on.
Keep in mind that there are some design limitations on AMP, particularly when it comes to Javascript. AMP has its own library that restricts what you can use effectively. Some more complex elements are also restricted if they might slow down load times.
When do I use AMP?
When AMP was first launched, people focused on the enhanced site speed the markup promised. Its ability to strip web pages down and ensure that they loaded lightening fast for users promised to help create a more positive user experience. While this projection has come to fruition, sites have also experienced other benefits from using AMP.
Notably, Google's own research indicates that users spend about 2 times the amount of time on AMP sites. The search engine giant also found that ecommerce sites that employed AMP saw as much as a 20% lift in conversions compared to those who did not. When customers are polled, they also indicate that they are more likely to click on AMP pages than non-AMP pages.
Brands debating the value of AMP should consider a few different factors.
Look at what their competition is doing. AMP pages do provide some advantages, including the opportunity to be featured in some mobile search results. If AMP use remains heavy within your industry, not using AMP could place your pages at a disadvantage.
Consider also your current site speed. Site speed has become an important factor in rankings and user engagement; pages that struggle here will stand out negatively. AMP offers very concrete benefits for brands to increase their site speeds on mobile, making it an excellent alternative for those who need to decrease their load times.
Consider your internal ability with HTML and web development. When using AMP, there can be some challenges and it is important to make sure that the pages are set up correctly. While it can seem simple to just turn on the AMP settings with Wordpress, for example, it will still require some degree of monitoring and customization. It would be better for brands to have a standard web page than an incorrectly established AMP site.
Generally speaking, an AMP update does offer considerable advantages for sites, in terms of higher engagement rates, improved rankings, and better site speed. This means that the average site will likely want to strongly consider the benefits of using AMP on at least some of their pages. For example, using AMP on blog posts will help the pages appear prominently for relevant searches.
Analytics and AMP
Tracking analytics for AMP pages requires adding additional analytics tracking code into the website. You will need to include an <amp-analytics> element to ensure that the AMP update of your page is properly tracked through Google Analytics.
Google reports that with AMP Analytics you can track the following information:
Page data: Domain, path, page title
User data: client ID, timezone
Browsing data: referrer, unique page view ID
Browser data: screen height, screen width, user agent
Interaction data: page height and page width
Event data
You want to make sure that you establish your analytics separately for your AMP page because they provide two different experiences for users. As you create your AMP pages, you will work to maintain a similar appearance and consistent branding, but there will still be differences between AMP pages and standard pages. Tracking your analytics for AMP separately will help you better understand these differences and how they impact customer interactions.
Using AMP analytics will also help you better understand the impact of an AMP update on your site and goals. By running a few test pages, you will begin to gain a clear picture of whether or not the potential benefits of AMP have materialized for you. You will have the information necessary to make an informed decision about using AMP for the rest of your site.
AMP has impacted site development and the mobile user experience as its ability to develop faster pages impacts what people expect from websites when browsing on their devices. As this markup has matured, it has become easier for brands to employ while still capturing leads and encouraging people through their sales funnel.
For more information about whether or not AMP is right for your site, read our POV article on AMP.