In this guide, we outline how users can leverage the BrightEdge platform in support of SEO and User Experience collaboration.
To help guide your teams, we've compiled a checklist, which you can use to plan your collaboration and keep it on track.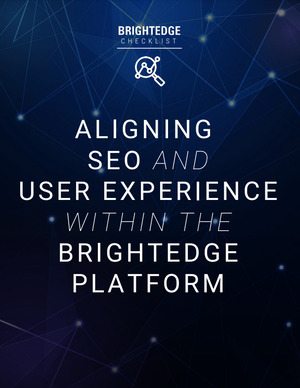 Define Intents for UX
Designate Keyword Groups for UX
Connect Pages to Intents
Help UX Teams Visualize Journeys
Manage Workflows
Test Pages Faster
Pick Low Hanging Fruit
Download the checklist now.