What is a Navigation Bar?
A navigation bar is a navigational, interface element that guides traffic to more links on a website. It is usually placed at the top of landing pages and attracts consumers to view more content. Engaging content improves bounce rate, increases return traffic, and raises domain authority. In other words, both Google and audiences take notice and stay interested. Showcase optimized content by making it discoverable from your site's main navigation bar.
Conversions driven by organic content depend on:
Audience-centered interests indicated by queries and keywords;
Multiple touchpoints;
Brand recognition and trust; and
Page rank and share of voice.
Creating content of interest to the reader will boost engagement. Increasing the visibility of optimized content by linking it to the main site's navigation bar or menu can extend SEO resources without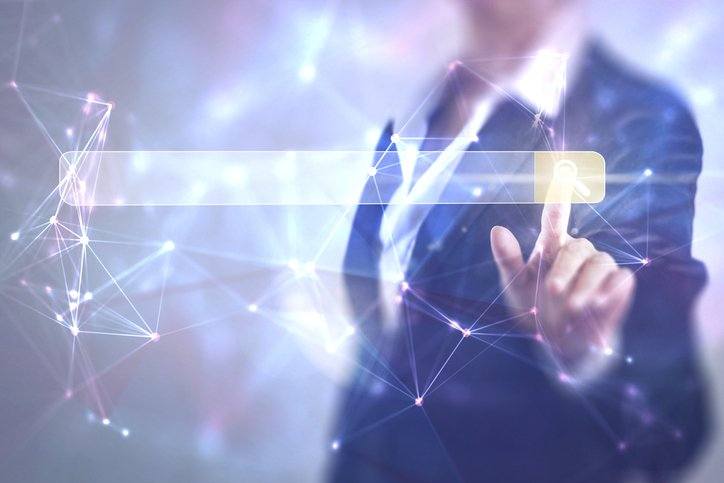 sacrificing quality or requiring additional creatives.
BrightEdge clients who have allied their rich content and SEO efforts in prominent ways have increased creative and marketing effectiveness, improved their Google SERP rankings, and dramatically increased organic and direct traffic. The quantity of content pieces effected the amount of notice the content received by raising domain authority in the search-engine. The quality of articles lead to increases in read times, longer times/more pages per site visit, and decreased bounce rates. It isn't a choice between top-of-funnel SEO notice and content your audience enjoys. Featuring optimized content in your site amplifies brand recognition and contributes to conversions over several site visits and better visibility in searches.
For one successful client working to get a better share of voice for the online area of their B2C business, we began with floating "trending pages" targeting fan topics and quick answers. The fans were already on the site, looking at their products. By creating an area for brand-related topics of interest, they were better able to engage customers, encourage customer loyalty, and amplify time on site. Bringing the successful, branded content into the main navigation bar and combining blog-like entries with SEO friendly topics has caused incredible growth and measurable increase in sales.
Increased sales success:
The Holiday season is a peak for this B2B business. For the second year they have increased December sales by over 30%, which they attribute to BrightEdge technology and content optimization. Unlike their normal January fall in sales, they have a had a record 40% growth from last January, despite letting go of corporate accounts and focusing on traditional, undiscounted internet sales.
PPC displaced:
In combination with the BrightEdge platform, and the development of an optimized blog on the main navigation bar and then shared their content on social media and in email campaigns. This increased organic and direct traffic. Targeting interest topics helped streamline the customer journey. An outside media agency running an expensive Google PPC campaign was only returning a 1%-2% conversion rate and took away from resources otherwise dedicated to producing targeted content. The PPC click rate was awful, costly, and showed very limited read times. It also appeared to lessen organic traffic the company was experiencing. The Company abandoned the PPC campaign to further efforts in organic growth.
Navigation bar success:
The company mixed search engine queries and BrightEdge optimized content into featured blog articles. On implementing a main navigation bar option that links BE Content Pages to the main site:
Traffic increased +10X within 2.5 months from 117 views to +1500.
As organic growth continues from the optimized pages, the increased engagement from the main navigation bar has also contributed to a combined:
Increased traffic: Over 80% of increased traffic.
Higher engagement: Bounce rate has lowered to 42%
Increased time: Average time on page is at 2:03.
Search engine notice: Optimized content has resulted in 79 Google search queries with an average Page 1 ranking, frequently occurring above the fold of the SERP.
The Company reached this goal after publishing only 25 pieces, far less than the 50 pages that previously indicated this level of success. The increased visibility, fan-based resources, and searched-for topics resulting from the prominence of the blog appear to amplify new and return users.
Create resources for people searching the web for complimentary information or products and fans who already love to browse your business. Optimizing that content means getting better attention by creating what people are looking for and letting them (and the search engines) know you're there.
Create engaging, optimized content with the industry leader, BrightEdge!