Web traffic provides definite value for marketers, but only when viewed through the appropriate lenses. Here is what web traffic can tell you and how you can use it to improve your SEO strategy.
It can be a common mistake in the SEO industry to view rankings and web traffic as the gold standard for determining the success of a piece of content or SEO campaign. These metrics offer easy tracking, and seeing jumps in the number of visitors or the position of the page can be highly satisfying. It is important to remember, however, that not all traffic is equal. Not only do you want people to read the content you create, you also need them to convert on the page and become leads and customers. While seeing boosts in web traffic can be good for lifting the spirits, it is only when you see a corresponding bump in leads and then revenue that you know that you have successfully done your job. Here is a better way to understand your web traffic and the insight that these statistics can offer you.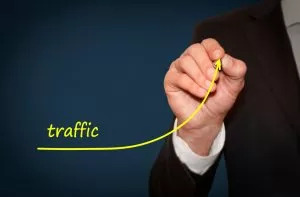 Organic remains the largest traffic channel. Here is what that means for you.
What does it mean if my web traffic does not convert?
If you manage to attract people to your website, but they don't go on to engage with the content -- high bounce rates and low dwell time -- then you might want to consider problems with either your meta title and meta description and/or the quality of your content. Meta descriptions that seems to address the user's needs but lead to pages where the content does not match that expectation will result in people closing the tab. If your meta descriptions and titles align well with your content, then you need to consider the quality of that content. Material that is full of long paragraphs without subheadings, lists, images or other aspects that make it easy to skim and enjoyable to read often sees high bounce rates. It's also possible that the quality of the content itself can be improved. Another common web traffic problem is having pages that attract readers to the page, but do not end up converting them into customers. When this occurs it may be because the company doesn't understand their target audience well enough. They have clearly built a site that draws traffic and engages them, but the particular group of visitors coming in to consume this content doesn't seem interested in making a purchase. This might require some refinement with regards to who should be viewed as the primary target. Brands also tend to neglect to look at how well their website interlinks to draw people through the sales funnel. A site that doesn't provide links to get users from the content that drew them from the SERP to the page optimized for conversion will see low conversion rates overall. Site navigation should build engagement and encourage visitors to move around the website and closer to conversion.
How do I accurately gauge the quality of the traffic coming to my website?
To better understand the quality of the web traffic arriving on the website, look at a variety of KPIs that provide important insight into how the content engages visitors. On the most fundamental level, track the number of unique and repeat visitors the site receives and how they arrive. This will give you a sense of your baseline and see how well you're drawing people to the site. The rest of the metrics will then let you see the quality of this traffic. Next, you will track what people do when they arrive on your page. Look at metrics such as the following:
Bounce rate
Dwell time
Percentage that fill out landing page forms
This will help you form a clearer picture of how engaging your content and overall website is. You will then look at the numbers related to revenue:
How many of the gross visitors to the website go on to convert? How many per channel? (organic, email, PPC, etc.)
What is your average revenue per conversion?
Finally, compare the success of your content at a basic level -- through traffic, bounce rates, dwell time, and lead percentage -- to your revenue numbers. See if traffic improvements correlate with improvements down funnel and the percentage of visitors who make it through each stage of the sales funnel.
How do I improve the quality of the web traffic coming to my website?
To improve the quality of the traffic arriving on your website, you must first identify weaknesses so you can build a strong digital marketing strategy. Look at the KPIs you gathered and single out the strongest and weakest parts of your sales funnel. This will give you a better idea of where to begin your efforts. You'll also want to go back and examine your target audience. Remember to emphasize not necessarily who you want to have as customers, but instead which consumers will most likely choose to do business with you. The difference between the two seems subtle, but comes down to looking at your company from the perspective of the customer. You need to understand who is in the market for your product and what critical information they need as they prepare to make a purchase. The stronger your understanding is of your target audience, the better equipped you will be to produce the content that not only ranks well, but engages visitors and drives them towards conversion.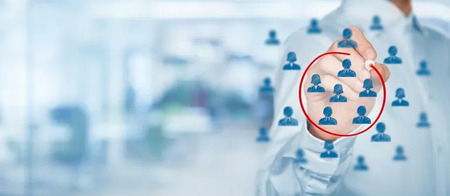 As a part of the process to attract higher-intent customers, you also want to look at your site structure and navigation. Engaging visitors and encouraging them to move throughout the website to learn more about your organization remains an important part in driving revenue. Make sure site content interconnects to draw people to click on other related material or landing pages. Verify that landing pages appeal to the target audience and are crafted for a specific step in your conversion funnel. Website traffic remains an important metric for all websites, but no SEO should allow themselves to get caught up in only looking at keyword rankings and traffic numbers. Traffic should be viewed as one element in a much larger lens focused on the success of the website as an asset for guiding prospective customers through the sales funnel. The better that marketers can measure their success at every level, the easier it will be for them to make the necessary adjustments to improve the financial value of their efforts for their business.