Considering that 93 percent of online experiences begin with search, and that even 82 percent of customers about to buy something in store will still research online, brands today cannot afford to overlook the importance of SEO and creating a strong digital presence. Many organizations, however, have to learn how to manage this with a small SEO team. Given the immense task of fully optimizing a site and elevating a brand across the web, this can feel challenging.
Fortunately, we have seen many organizations who achieve considerable SEO success despite a small SEO team by using an optimal strategy. Here is what we would recommend for those who want to take their optimization to the next level.
Understand the importance of training people in multiple disciplines
When it comes to building a highly efficient small SEO team, you want to emphasize the importance of cross-discipline training and cooperation. One of the challenges faced by small SEO teams is the variety of disciplines that go into building a solid SEO strategy.
In general, you need someone who:
Can manage the technical side of SEO to help you take advantage of opportunities in presentation with coding and schema markup
Will produce high quality content to help demonstrate the brand's expertise and trustworthiness
Has the ability to do standard on-page SEO optimization to help the content rank as highly as possible
Understands how to use social media to engage with prospective customers and drive traffic back to your site to build engagement and rankings
A marketer who understands the overarching SEO strategy and content production who can create schedules and fit all of the different pieces together into a solid strategy.
On a small SEO team, it may be a challenge to create a fully equipped team with a member to fill every role. Instead, often a single team member needs to have the insight to fill multiple roles.
Offer opportunities for team members to receive training in various disciplines that the group needs. For example, provide your content writers with lessons and training opportunities to help them understand how to do on-page SEO.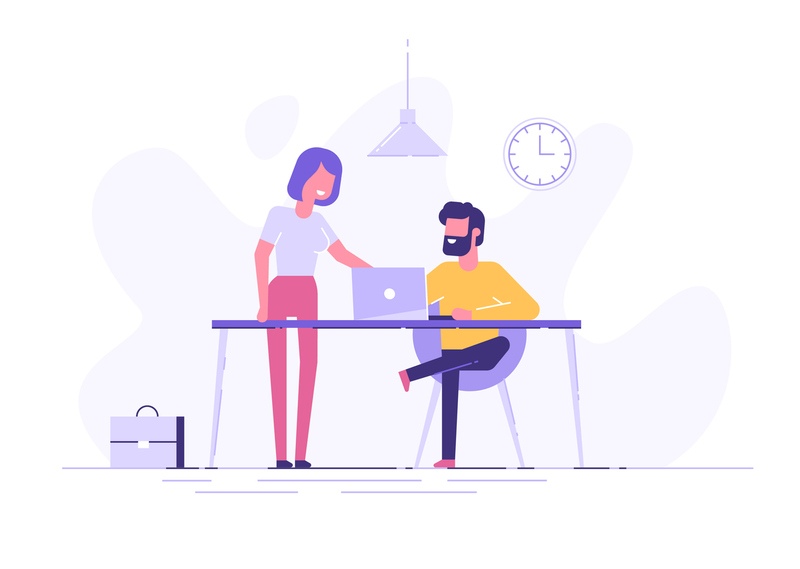 Online, there is now a wealth of opportunities for brands who want to find training for different areas of SEO. Blogs, like our BrightEdge blog, can help novice SEO professionals delve into different areas of specialization. Training courses and books can also help professionals learn more about how to drive success online.
Prioritizes the marketing areas you will focus on
Once your small SEO team has begun to form, the next step to achieve success lies in prioritizing your marketing tasks based on what you can accomplish quickly and see the best results. Particularly with a small team, accomplishing these quick wins can help you begin to build up the team and demonstrate to the organization as a whole that SEO is a worthy investment.
BrightEdge makes it easy for brands to identify areas where they can see the best SEO victories as quickly as possible. Our platform can show brands the pages that are close to ranking within the top results on the SERP, and thus provide ample opportunities to see success.
In addition to pages that offer great openings for quick wins, think also about what pages might be missing from your site. Look at competitor sites for major gaps within the content you have created.
Also, analyze how you currently have your buyer's journeys set up. Consider how your various personas progress from their initial stages of investigation through becoming customers. Are there any major gaps in their progression? Prioritize closing these gaps.
Set reasonable weekly goals
To keep everyone moving forward, you also want to set reasonable goals. You will not have the same bandwidth as an organization with a significantly larger team, but you can make steady progress. The important thing is to set well-articulated goals so that everyone knows their exact role and is clear on deadlines.
Bring the team together and discuss what they can reasonably accomplish per week. Use this meeting to also determine the progression of how content and the optimization process will move between team members. For example, a content writer who can also manage SEO should produce a piece of fresh content each week, which they then pass to the technical SEO professional who also posts the material.
The goals your group sets should revolve around the priorities of marketing that your group already determined. Consider factors such as optimizing a certain number of pages per week, producing a certain number of fresh pieces of content, and creating a predetermined number of social posts each week.
These weekly goals should also carve a clear path towards guiding monthly and quarterly goals. This will help each member of the team see how their weekly accomplishments feed into the groups overarching goals.
Remember the importance of the entire sales funnel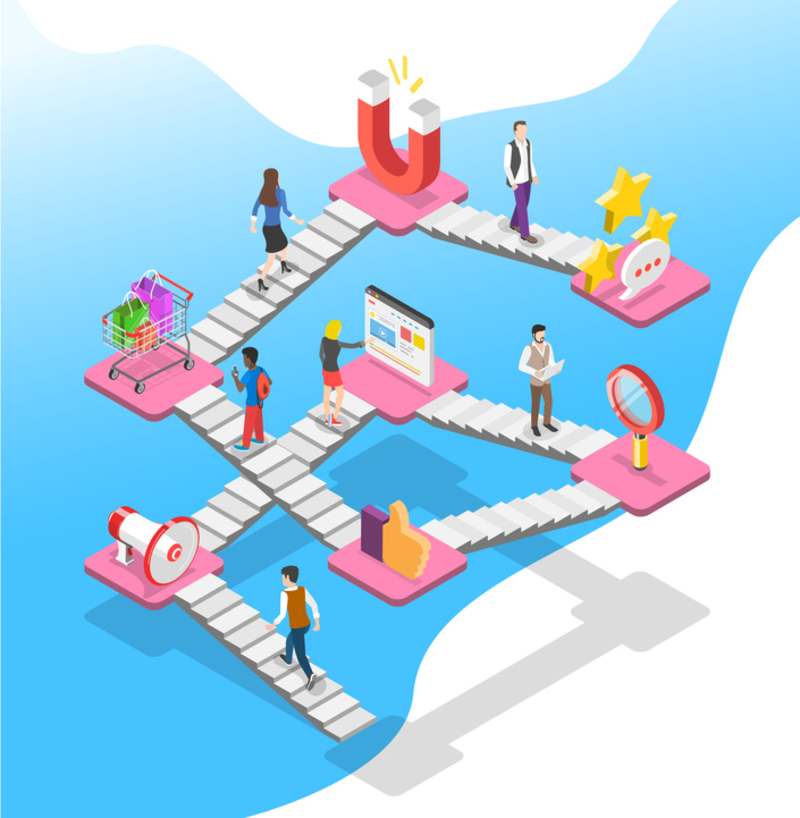 As you produce content, be careful not to overly prioritize the top-of-the-funnel to the detriment of the middle or bottom of the funnel. It can be easy for marketers to focus on content that falls at the beginning of the buyer's journey and neglect other material, particularly as the top-of-the-funnel content tends to be easy to find through keyword research.
To see true ROI from your marketing, however, your material should be capable of nurturing customers through the entire buyer's journey. This will warm up the lead enough for the sales representatives.
To improve your ability to produce content for those further down the sales funnel, use a combination of:
Keyword research
Customer interviews
Site monitoring
Competitive analysis
Since you have a small SEO team, you will need to make sure that the content you produce aligns well with your entire sales funnel. With fewer resources and more time constraints, you cannot waste time producing ineffective material.
Have quality supports in place
When it comes to making the most of a small team for effective SEO, the right support can make a tremendous amount of difference. With the BrightEdge platform, your small team can bring together a variety of capabilities. For example, you can use the platform to:
Monitor your SEO success and understand your progress
Find striking distance keywords and easy SEO wins
Conduct the research on competitors and keywords that you need to build a strong funnel
Receive SEO guidance to empower those learning hybrid specialties to complete the jobs well
Assign and coordinate tasks with others on the team so that everyone knows the schedule and their responsibilities to improve efficiency
Successful SEO with a small SEO team is completely within the reach of your organization. Knowing how to organize and train your group as well as prepare your strategy will help your brand achieve solid SEO growth and work towards your objectives. Consider the advice and guidelines outlined above as you begin to move forward with your SEO goals.