Everyone here at BrightEdge is excited to announce the return of the Share Global Insights Tour in 2018! We're building on the momentum from the 2017 tour, adding new tracks, product training sessions, and even more speakers. We will be back with single day events in New York, London, and Chicago. And new in 2018, we're planning a two-day marquis event in San Francisco.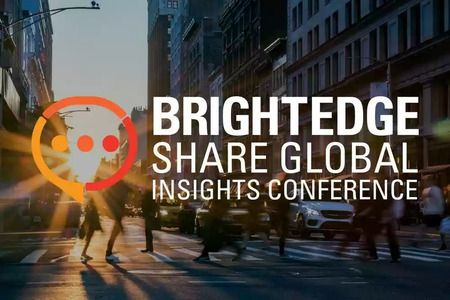 The theme of #SHARE18 is Search, Content, and the Customer Experience. We'll explore how agile organizations are using AI and automation to bring together search and content marketing to deliver a personalized digital experiences. Bookmark a city tour stop below closest to you!
Last year, the tour hosted speakers from companies of every size - from global leaders such as Google, Adobe, L'Oréal, to Quill.com and WhiteHat Security, companies that are driving innovation with small, agile teams. Whether you are running a global SEO team or a powerhouse team of one, SHARE has something for you.
New York: March 14
London: April 19
San Francisco: October 9 – 10
Chicago: Date coming soon!
Need Inspiration?
We are thrilled to announce our keynote speaker for SHARE, an inspiring story of grit and determination. Derek's semi-final at the Barcelona Olympics will be remembered as an eternally inspirational moment, as his father headed onto the track to help him cross the finishing line after a serious injury mid race. Lauded as NBC's third top Olympic moment ever, and mentioned in a public speech by Barack Obama, Derek Redmond is a top motivational speaker in the world. Dogged by serious injury from the start of his career, Derek's remarkable achievements are internationally lauded.
"Derek Redmond bravely making it through with little help, moments of euphoria after years of hard work. Moments when the human spirit triumphs over injury that should have been impossible to overcome." President Barack Obama
Join industry experts at SHARE who will help bring artificial intelligence to your fingertips. We'll cut through the hype surrounding AI and provide real, practical advice on how you can become an AI-First marketers.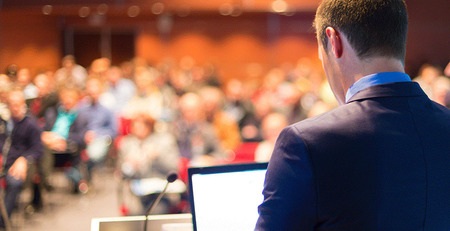 SHARE NY Kicks off the tour this March with a blockbuster Agenda:
There's more to SHARE than just great content—we've also built in a ton of networking. After all, you are spending the day with the very best in the industry! This year our agenda is all about actionable best practices that you can take back to your office and instantly incorporate for quick wins.
Inspire
Are you looking to elevate your role as a marketer and earn a seat at the table in your organization? Look no further, hear from experts in the BrightEdge community who have developed winning formulas to scale their SEO and content initiatives, increase their budget and lead with impact! "Elevating and operationalizing SEO across all parts of the Comcast organization is one of the major drivers of our SEO success. The BrightEdge platform allows us to scale and maximize our return on SEO and Content investments." Sean Kainec, Director, Search Engine Optimization, Comcast
Impact: Keep Evolving with BrightEdge
Are you looking for more ways to leverage the data you within the BrightEdge platform? Curious how you can use the power of AI and let the machine learning advance your strategies.
Reasons to Attend
We want you to get the most out of your SHARE experience so we've taken your feedback from 2017 and optimized the 2018 roadshow to make it even better. Here's what you can expect:
Innovative Break Out Tracks: Whether your focus is in digital, content, or strictly SEO, SHARE will have two tracks specifically designed for you. Get the most out of your day with BrightEdge by attending sessions specifically tailored to your needs.
More Networking: Learning happens both on and off the stage (ahem, and at happy hour) and this year SHARE will have tailored networking so you can connect with peers in your distinct role SHARE your successes.
Platform Deep Dives: Do you have a specific challenge you are trying to solve with the platform? Chat with our product experts at the event to get real-time solutions that help you step up your marketing game.
Register now!
Calling all early birds! Register before March 2nd to take advantage of early bird pricing for just $499 ($699 regular price) for the NY, London, and Chicago stops of the tour and just $699 (regular price $999) for SHARE San Francisco. Take advantage of early bird rates using the code share18earlybird upon registration. We here at BrightEdge can't wait to bring you more innovative and creative ideas at SHARE in 2018.